The Geoscientists-in-the Parks Internship Program (GIP), developed by the National Park Service (NPS) Geologic Resources Division in 1996, provides college students and recent graduates 18 – 35 years old with on-the-ground, natural resource, science-based work experience with the NPS. This program is run in partnership with Environmental Stewards, AmeriCorps, and The Geological Society of America. Interns complete natural resource-based projects such as data collection, mapping, educational programing, and more in national parks throughout the United States. The program aims to:
•    Provide on-the-job geoscience and other natural resource science training for college students and recent graduates,
•    Introduce students and recent graduates to science careers in the NPS,
•    Build natural resource science technical capacity for parks and central offices, and
•    Enhance the public's understanding of the natural resource sciences.
Source:
http://www.geosociety.org/GSA/Education_Careers/Field_Experiences/gip/GSA/fieldexp/gip.aspx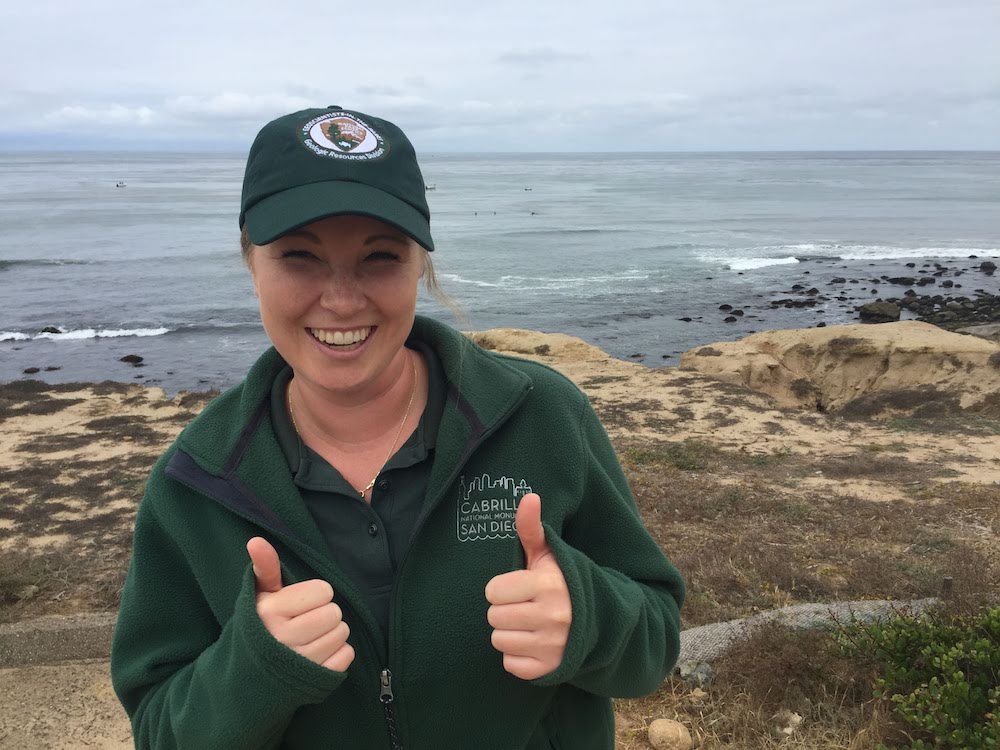 NPS Photo/Alex Warneke: Geoscientist-in-the-Parks intern McKenna is excited to join the Cabrillo Crew!
Our GIP, McKenna Pace, is excited to be working with the Science Education team this summer! McKenna graduated from San Diego State University in 2017 with a Bachelor of Science in Marine Biology. She loves the outdoors (especially exploring the tidepools) and is passionate about science education and communication! McKenna's GIP project will focus on building and enhancing the volunteer-led Science Explorer's Club, which aims to introduce visitors to the science and monitoring programs conducted at the park. The ultimate goal of Science Explorer's Club is to inspire visitors, especially the younger generation, to care for natural places like Cabrillo and work to protect them for future generations. In addition, McKenna will also be helping out with our EcoLogik summer camp and assisting the natural resources team in any way she can. Welcome to the Cabrillo Crew, McKenna!