San Diego has the distinction of being only one of 35 biodiversity hotspots in the world! This means we have some of the highest concentration of diverse species of any geographic area of similar size. But with this designation also means these species face many stressors; urbanization, pollution, and habitat fragmentation.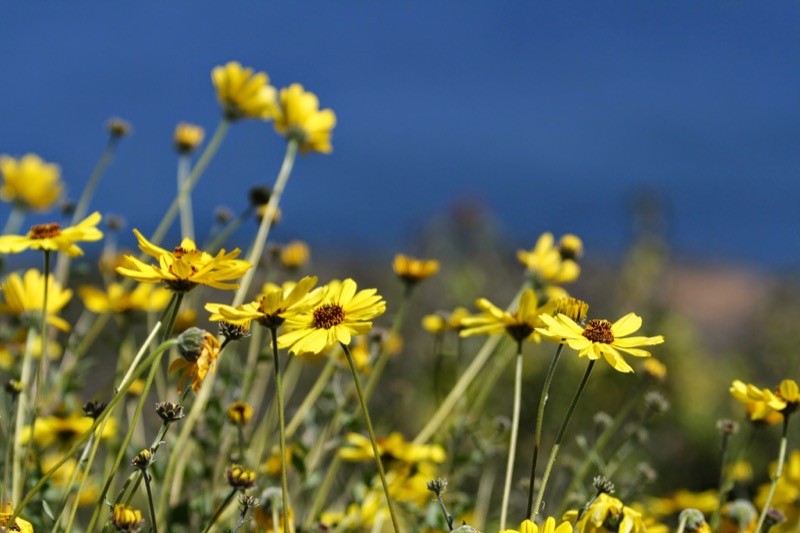 NPS/Patricia Simpson: Sea Dahlias bloom bright yellow on the coastal slopes. 
This April brings the 2018 City Nature Challenge to San Diego, and with it, your chance to help document species within San Diego County. Spearheaded by The San Diego Natural History Museum (The NAT), the goal of this challenge is to document as many species here in San Diego as we can. With the use of the citizen science app iNaturalist, citizens throughout the county are asked to make as many observations as they can, native and non-native alike! This can be done in your backyard, in a park, on a hike, in the mountains, beach, or desert! Through the efforts of nature lovers, outdoor enthusiasts, and yes you, fellow citizen scientist, the aim is to collect the most observations of local San Diego plants and animals than any other city during this worldwide challenge!
The 2018 City Nature Challenge: San Diego begins Friday, April 27 at 12:00am through Monday, April 30 at 11:59pm. So, if you are still honing your skills with INaturalist, or need to download the app you still have time. This app is
free
and is supported on both Apple and Android platforms. This is a great way to get out in nature as a family, engage kids by having them make observations for a great cause, and well yes, maybe learn some new things about the many different species that call San Diego home!
The NAT is hosting a Balboa Park Bioblitz during the City Nature Challenge from Friday, April 27 at 2:00pm and ending on Saturday, April 28 at 2:00pm. The museum will have scientists and educators available from 11:00am to 3:00pm on Saturday, April 28 to help participants up to speed with the iNaturalist app and answer any questions users may have. They will be located at tables inside and outside of The Natural History Museum on this Saturday.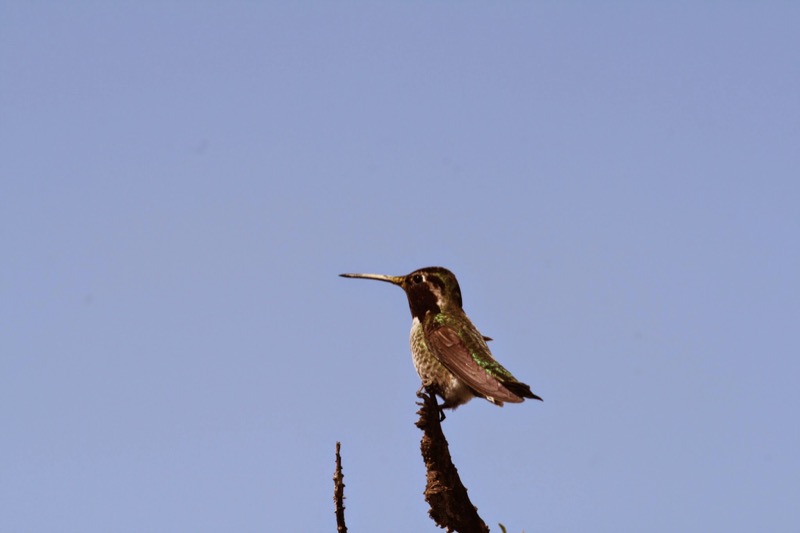 NPS/Patricia Simpson: A tiny Anna's hummingbird perches on the tips of the Agave. 
Already a Nature Nerd like me? Great! You can host your own event during the City Nature Challenge: San Diego. The NAT is looking for partners to help them amplify the message and encourage maximum participation for this event. Furthermore, partners have full access to a marketing toolkit, including flyers, draft email, social media copy, logos, and more!
This is a great way to explore your own backyard, as well as to get out in the field as a citizen scientist, with a group or club, and showcase what an amazing and special place San Diego is. If you would like more information on hosting an event, please email
lmperez@sdnhm.org
and a Museum representative will be in touch with you.
The NAT also plans to make a formal announcement of the total number of observations made in San Diego County on Friday, May4 via social media (
Facebook, Instagram
, and
Twitter
), so make sure to check in to those platforms to see the tallied results.
Share the word and make plans to boost San Diego to the top of the 2018 City Nature Challenge by revealing our unique biodiversity to the world. Stay curious, get outside, and let's get observing!
Tag your social media adventures:
#CityNatureChallenge #CNCSD2018 #TheNat  #CabrilloNationalMonument #FindYourPark