As a unit of the National Park Service, we strive, as a community, to prioritize conservation and be environmental stewards each and every day. Thus, we would like to share some techniques addressed by the
Climate Science Alliance
that you can utilize daily to give wildlife a break.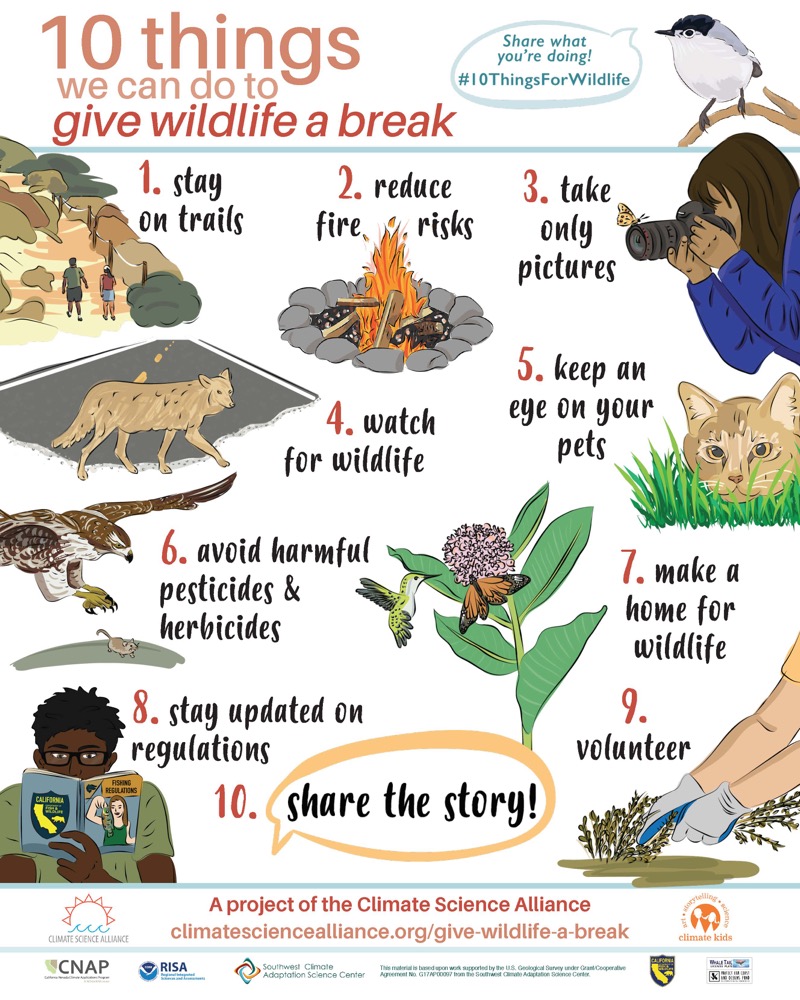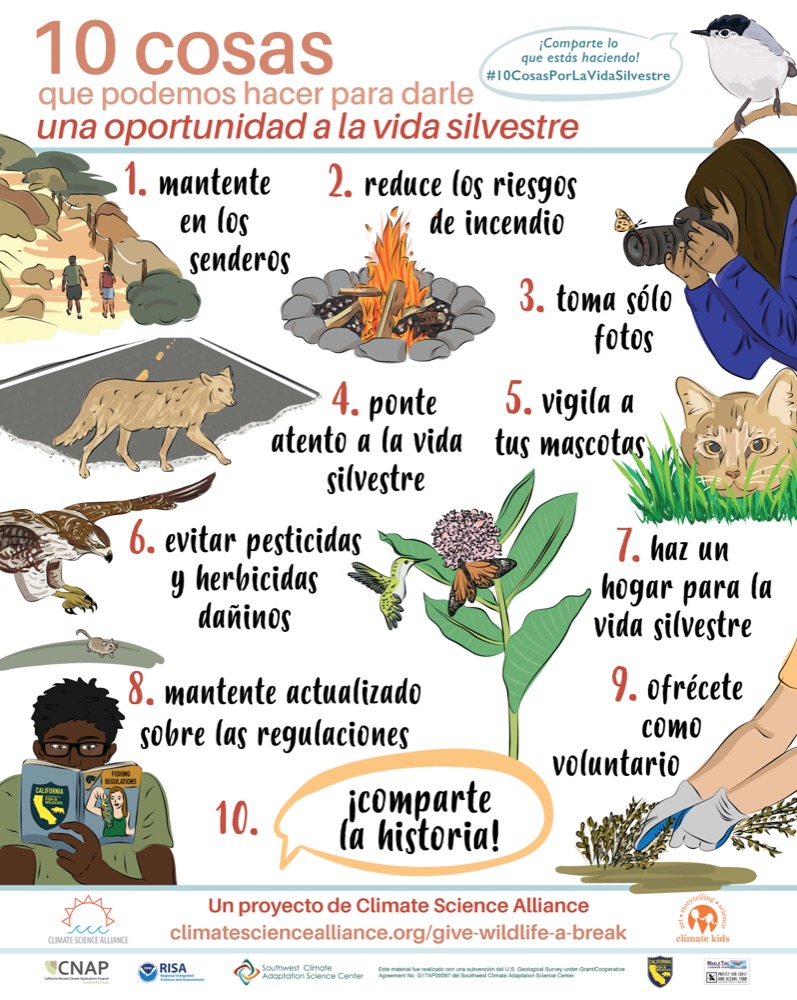 Climate Science Alliance – 10 Things We Can Do to Give Wildlife a Break 
Whether at Cabrillo National Monument, another natural place, or your own home, we hope that you can accomplish all 10! Challenge a friend or two! Wildlife needs your help.
10 things you can do to give wildlife a break is a tangible goal based on San Diego County Ecosystems Report and California's 4th Climate Change Assessment. The Climate Science Alliance, a boundary-spanning non-profit organization, teamed up with local ecologists and climatologists to assess how climate change is impacting San Diego ecosystems and its wildlife. Learn about these assessments at
www.climatesciencealliance.org/give-wildlife-a-break
Sources:
www.climatesciencealliance.org