On Saturday, May 19th, teachers from across San Diego arrived at Cabrillo National Monument for Field Trip for Teachers. This event highlights the science, cultural, and historical educational programs provided by the education team at Cabrillo. This year we had educators from 15 School Districts from across San Diego County participate in the event.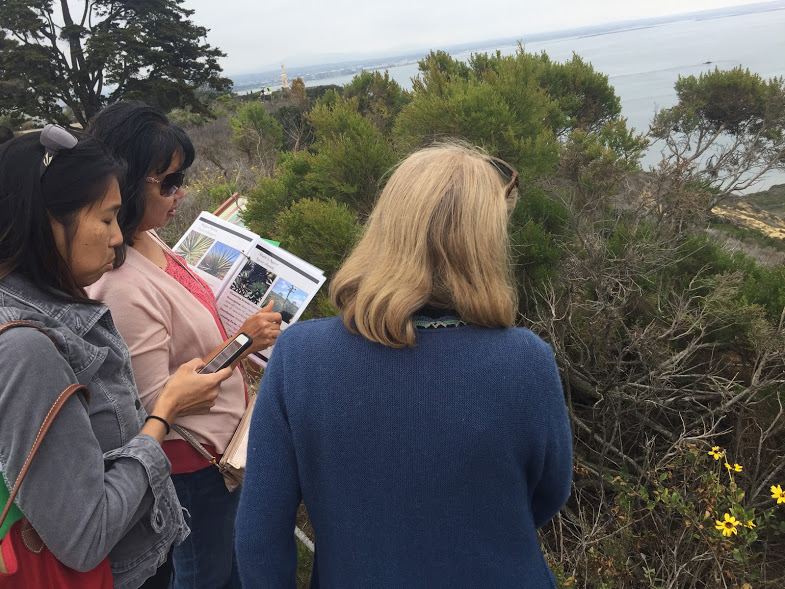 NPS Photo/Andrew Rosales: Teachers use plant guides to identify species during Citizen Science 2.0 activity.
The teachers traveled with Juan Rodriguez Cabrillo, collected data in Citizen Science 2.0, explored the tidepools in Tidepool Exploration, learned how our changing climate effects our ecosystems in Climate Kids, and discovered the uses of native plants in Kumeyaay Supermarket. Registration opens for the 2018-2019 school year on August 15th, so mark your calendar teachers. Here is the link:
http://cabrilloeducation.com/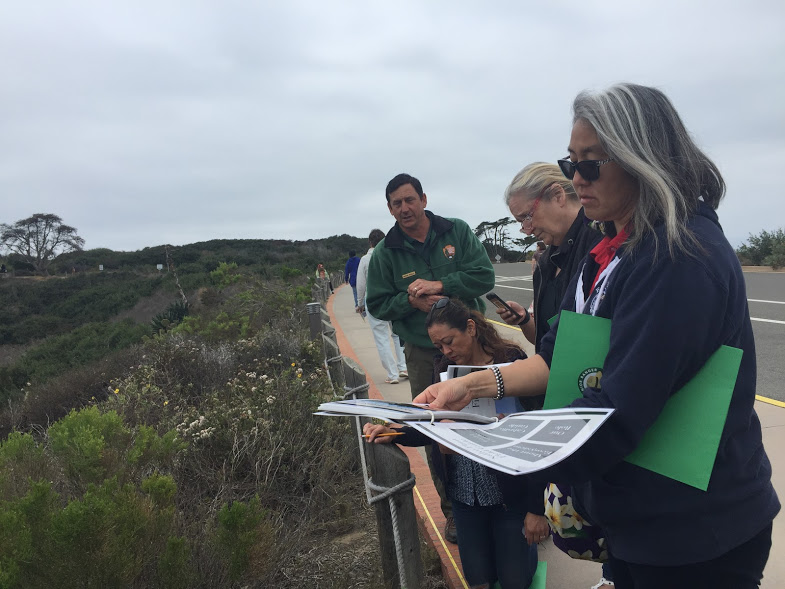 NPS Photo/Andrew Rosales:  Teachers estimate plant coverage within a quadrat, as well as identify the plant species in this section of the transect.
The day was split into three sessions to allow teachers the opportunity to view multiple programs. During lunch, a Traveling Trunk was out on display, so teachers could see how this resource could be used in their classrooms. The trunks can be checked out for two weeks and kept in the classroom. The teachers can use the materials inside for centers or in conjunction with current lessons being taught.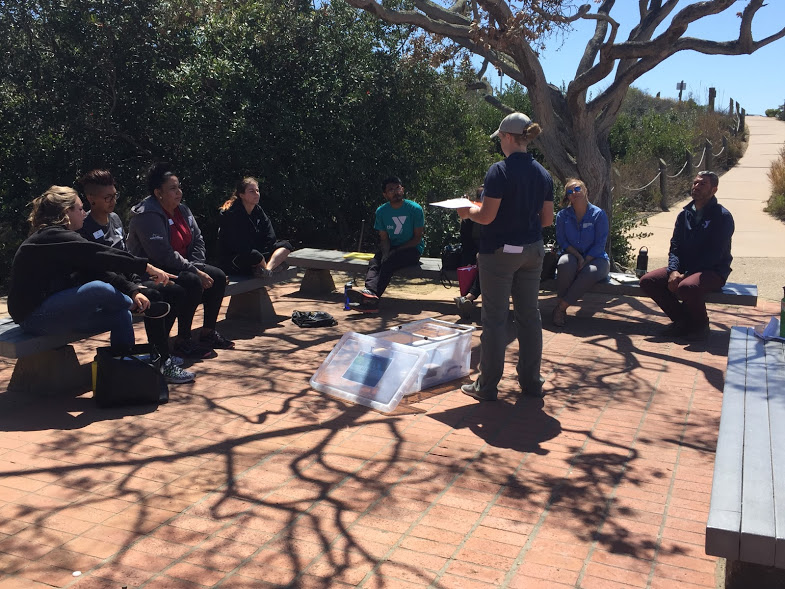 NPS Photo/Andrew Rosales: McKenna Pace discusses how the Traveling Trunk works and shares the contents within it.
Teachers also learned about a new program available for self-guided groups: The Cabrillo Adventure Guides. These guides range from ages 5-7, 8-12, and 13 & older. These guides are packed with activities to choose from and cover all aspects of the parks cultural, historical, and natural resources. These are available for anyone and are a great way to spend a summer day with your kids in the park! 
The Adventure Guides are available for download at this link:
http://cabrilloeducation.com/adventure-guides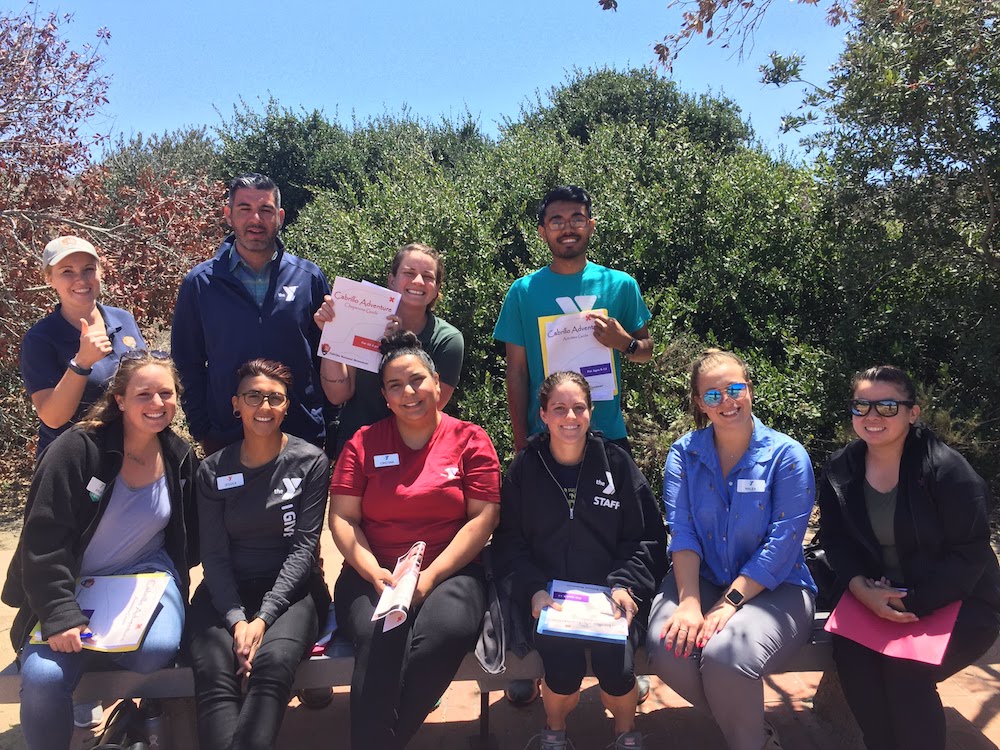 NPS Photo/Andrew Rosales: McKenna Pace with teachers and the different Adventure Guides available for download.
So, start your adventuring today with our Adventure Guides and share with your educator friends and family the exciting programs available to them in their National Park!