For the past three summers, Cabrillo National Monument, in partnership with the Cabrillo National Monument Foundation (CNMF), has held a park-wide favorite – EcoLogik! For one week of the year, young scientists-in-training (girls ages 9-16) join science educators to explore, learn, and connect with the park in a tangible way. This free STEM (Science, Technology, Engineering, and Math) summer camp introduces its campers to the natural resources of the park and the science that is performed in its living laboratory. 

Each day explores a different theme through activities. For instance, on "Rocky Intertidal Explorations" day, campers are introduced to the Rocky Intertidal Zone (our tidepools) – what lives there, how its biodiversity is inventoried and monitored, what our concerns are as land managers (i.e. ocean acidification), and how we can protect it. Campers get to see organisms first-hand as they walk along the tidepool trail, spotting creatures with binoculars; they're able to touch barnacles and chitons and make observations about their shells and where they live. But not all of the lessons are held outside in the sunshine of the monument.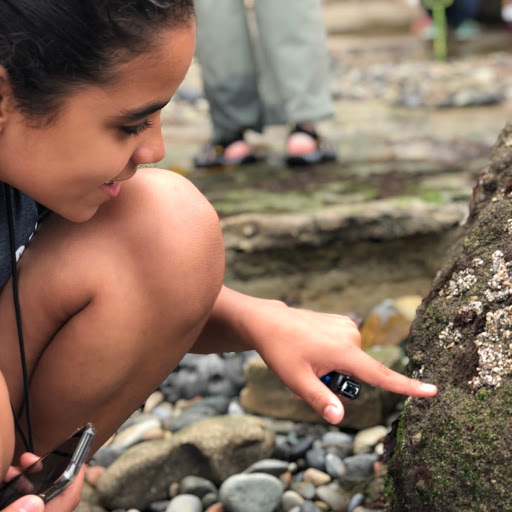 NPS Photo, Nicole Ornelas – An EcoLogik participant points to a rock covered in algae, barnacles, and Aggregating Anemones (Anthopleura elegantissima) in Cabrillo's tidepools.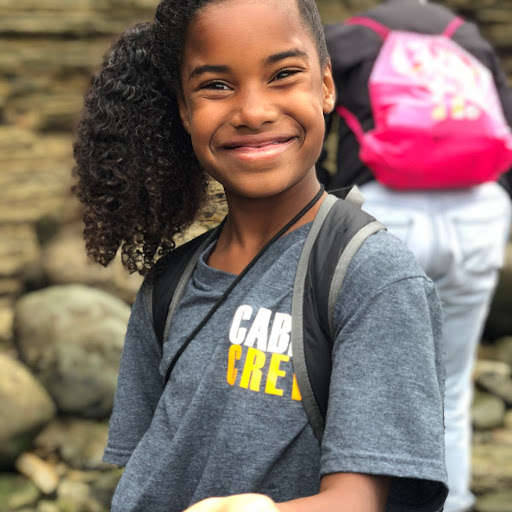 NPS Photo, Nicole Ornelas – An EcoLogik camper shows off a Blueband Hermit Crab (Pagurus samuelis).

Days whose theme focuses on technology are held in the incredible maker space of the San Diego Central Library's Innovation Lab. Our partners at the library allow us to access tools like 3D printers so that EcoLogik campers can print out 3D biomodels of the Two-Spot Octopus (Octopus bimaculoides). What is a biomodel, you may ask? Scientists from Cabrillo partnered with Scripps Institute of Oceanography to access their specimen collection – from these real organisms, a printable file was created. This makes it so that realistic replicas can be printed of all of our tidepool species! 
NPS Photo, Setareh Nouriboshehri – EcoLogik Student Ambassador Ashley displays her painted, 3D printed Two-Spot Octopus.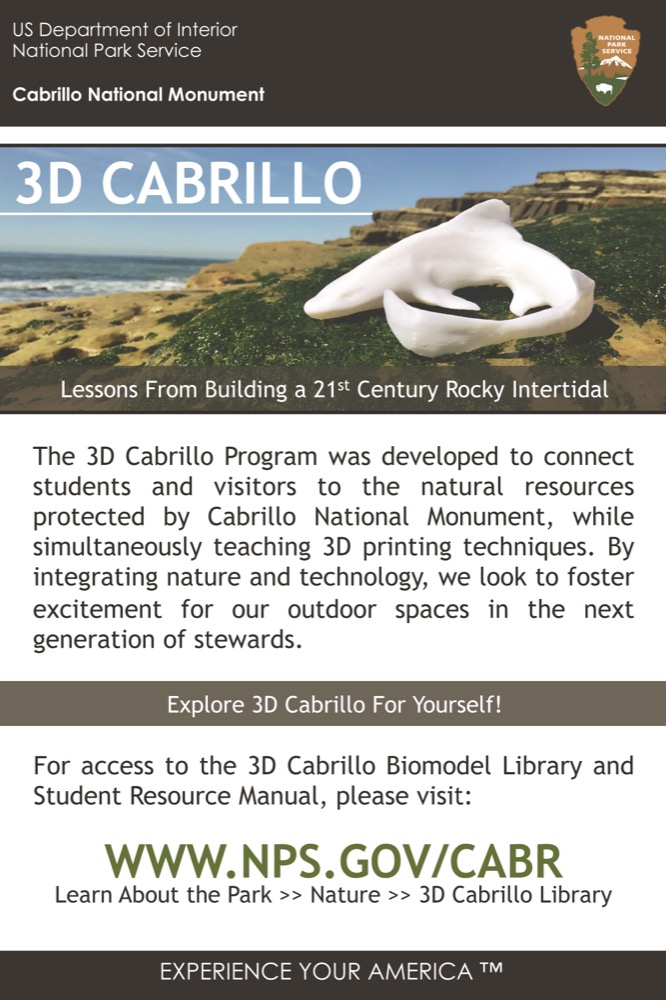 NPS Photo – All 3D biomodels from Cabrillo's tidepools are free for download.

Campers do more than print out biomodels, however. They learn the entire process from start-to-finish – how to capture the images of any item they choose, how to create a printable file, and, finally, how to 3D print it. In the process, campers brainstorm all of the different applications that 3D printing currently has, and where the technology is going (did you know you can 3D print chocolate?!). This exercise is just one of the many different aspects of EcoLogik that targets critical thinking and creativity, simultaneously.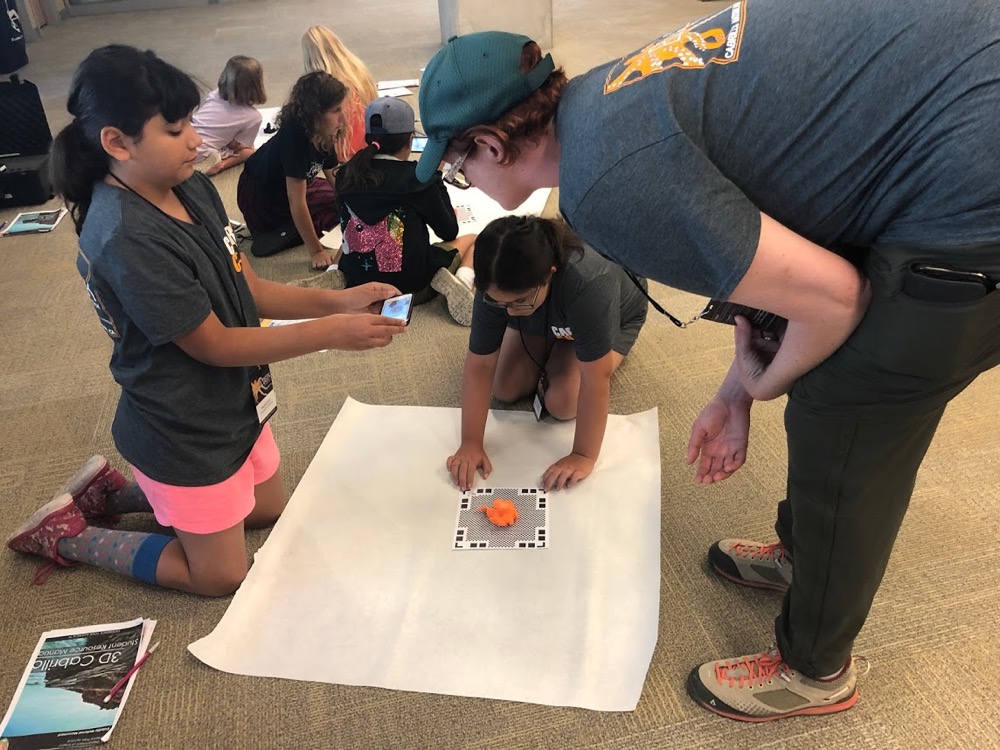 NPS Photo, Setareh Nouriboshehri – EcoLogik students capture images of an object they want to 3D print.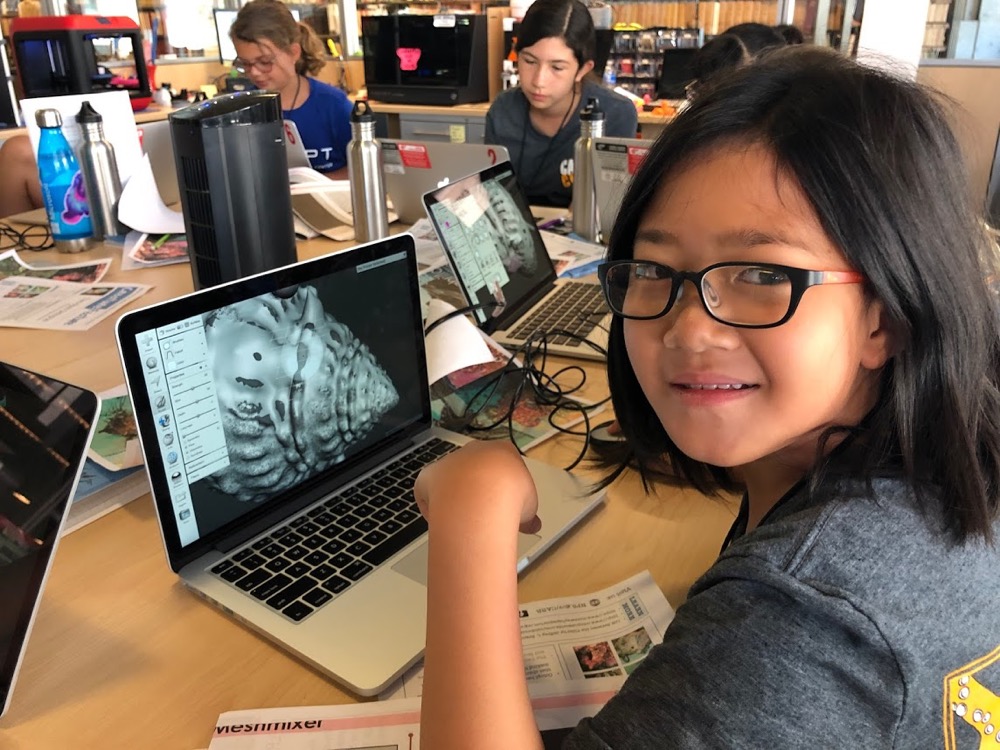 NPS Photo, Setareh Nouriboshehri – An EcoLogik camper edits the file for a Wavy Turban Snail (Megastraea undosa) biomodel, getting it ready to 3D print.

The last day of camp is a special one filled with science communication and inspiration. Campers exhibit what they have learned throughout the week at a student exhibition for the public as an endcap to their summer camp experience. But the day isn't done yet - the learning and exploration continues at the Women in STEM Fair where female STEM professionals share their journey and their passions with the girls. Studies show that there is a lack of representation for women in STEM in popular media, a likely cause of gender disparity in STEM fields. By providing science education, a connection with nature, and an opportunity to meet women in STEM, it's our hope to inspire the next generation of female STEM professionals.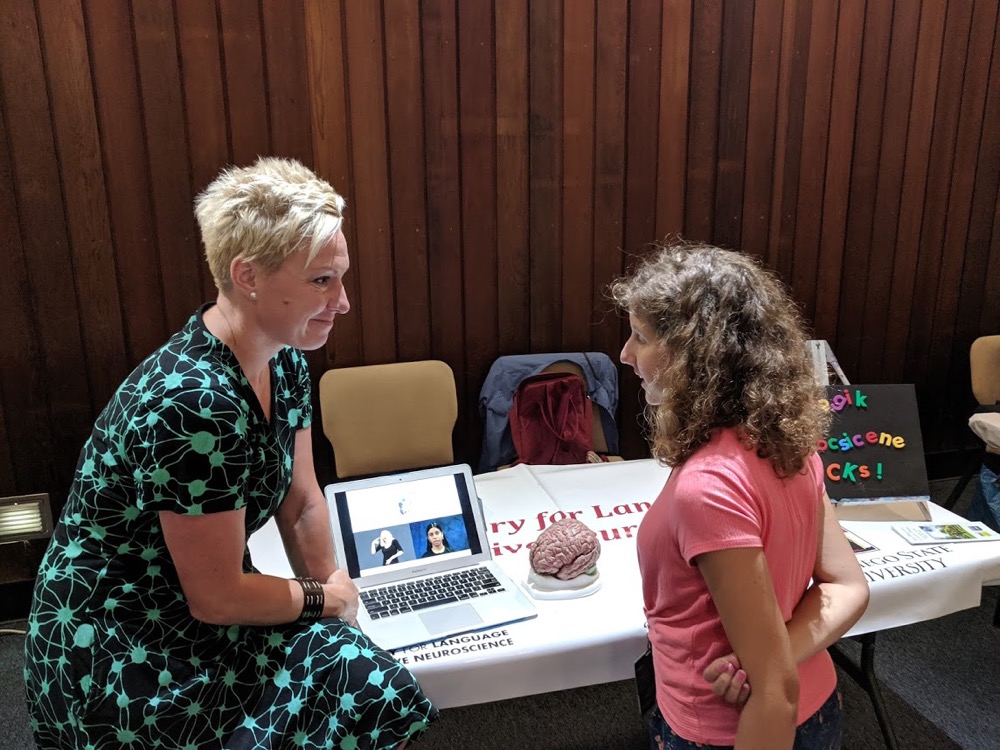 NPS Photo, Samantha Wynns – A neuroscientist talks about the complexity of the brain with an interested EcoLogik camper.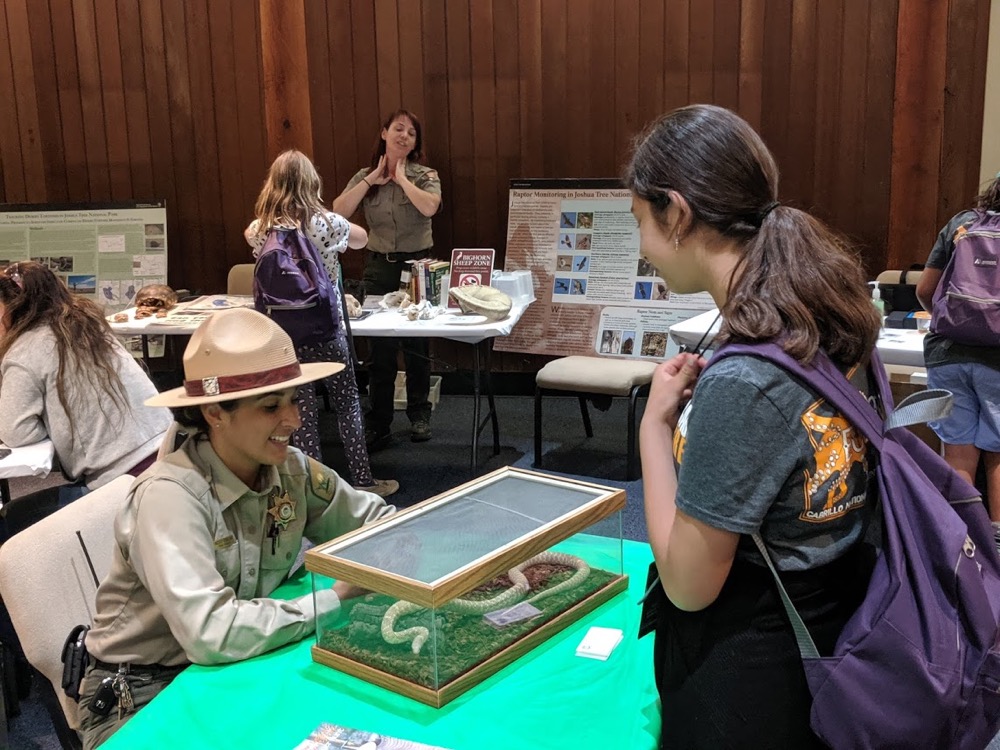 NPS Photo, Samantha Wynns – An EcoLogik Camper talks about snakes with a County Parks Ranger.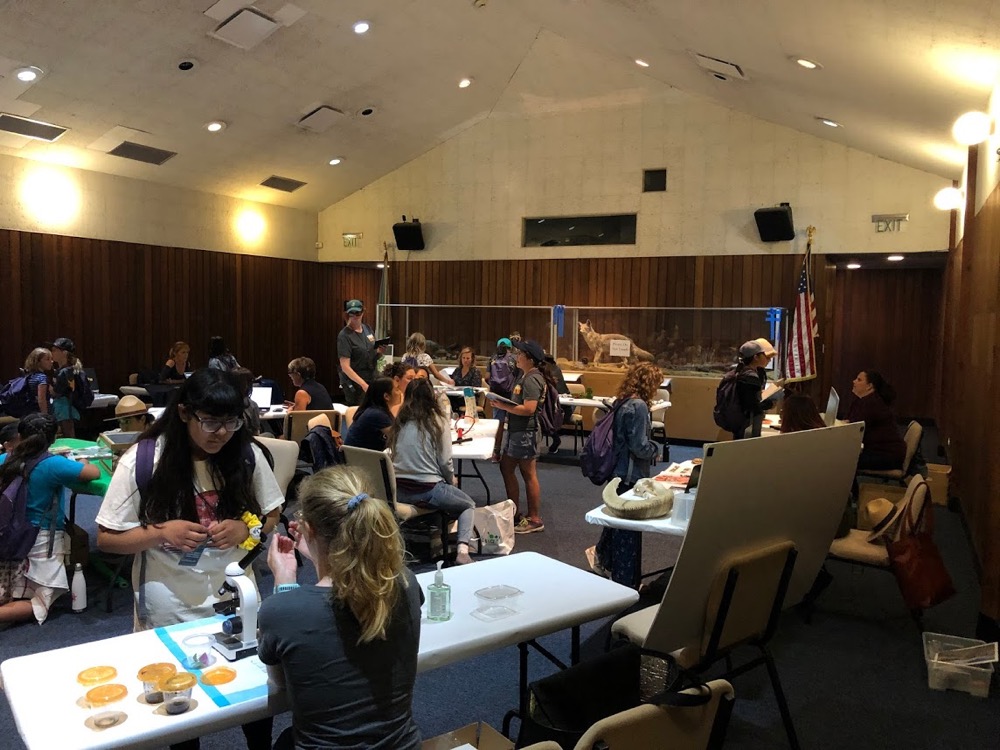 NPS Photo, Samantha Wynns – An action shot of the Women in STEM Fair.

So let's keep lifting up girls and inspiring them to be future leaders. Until next year – viva la EcoLogik!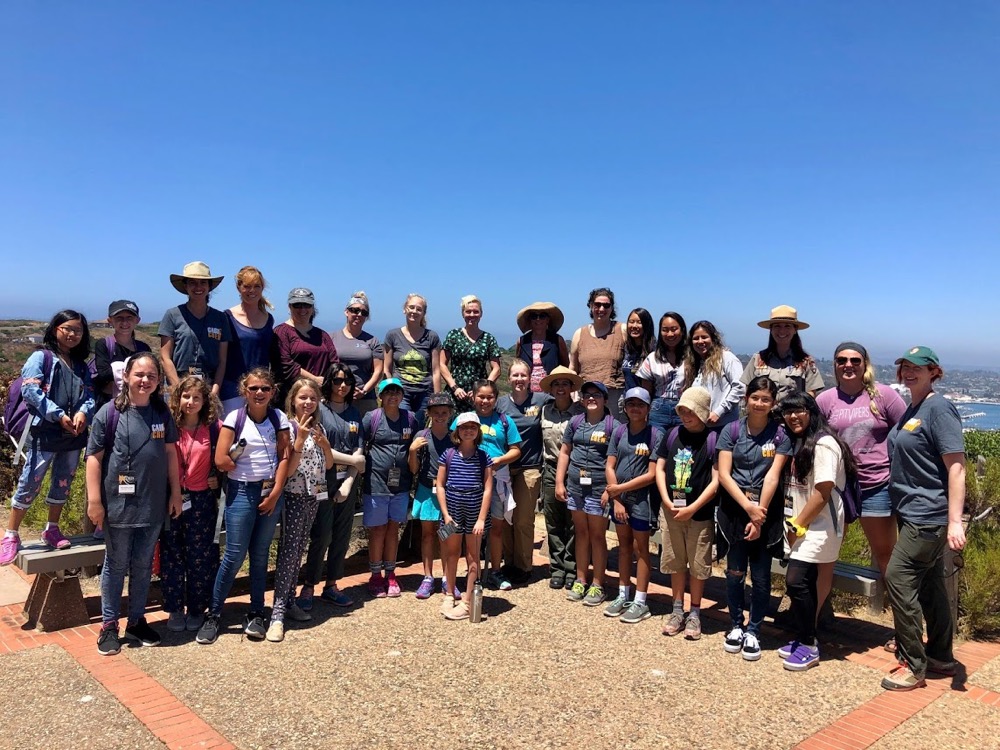 NPS Photo, Andrew Rosales – A group photo of STEM professionals and EcoLogik campers taken during the Women in STEM Fair.

Sources: 
For more on EcoLogik:
https://www.sierraclub.org/sierra/stem-girl-techbridge-ecologik-education-science
https://www.neefusa.org/girls-technology-success

For more on the Innovation Lab:
https://www.sandiego.gov/public-library/central-library/innovation-lab

For more on 3D Cabrillo:
https://www.nps.gov/cabr/blogs/how-it-s-made-3d-cabrillo.htm
https://www.nps.gov/cabr/learn/nature/biomodel-library.htm