EcoLogik is a unique fusion of ecology, nature, and technology that connects the next generation of stewards to the science of Cabrillo National Monument. In collaboration with San Diego Public Libraries and Treobytes, the EcoLogik Project has expanded to include specialty 2-hour workshops that are open to the public free of charge at Cabrillo National Monument and the Downtown Library's Innovation Lab.
On Saturday, December 9, 2017, attendees of the EcoLogik Workshop: Biomimetic Loggers sought to merge nature and technology in an applicable way by going through the scientific method.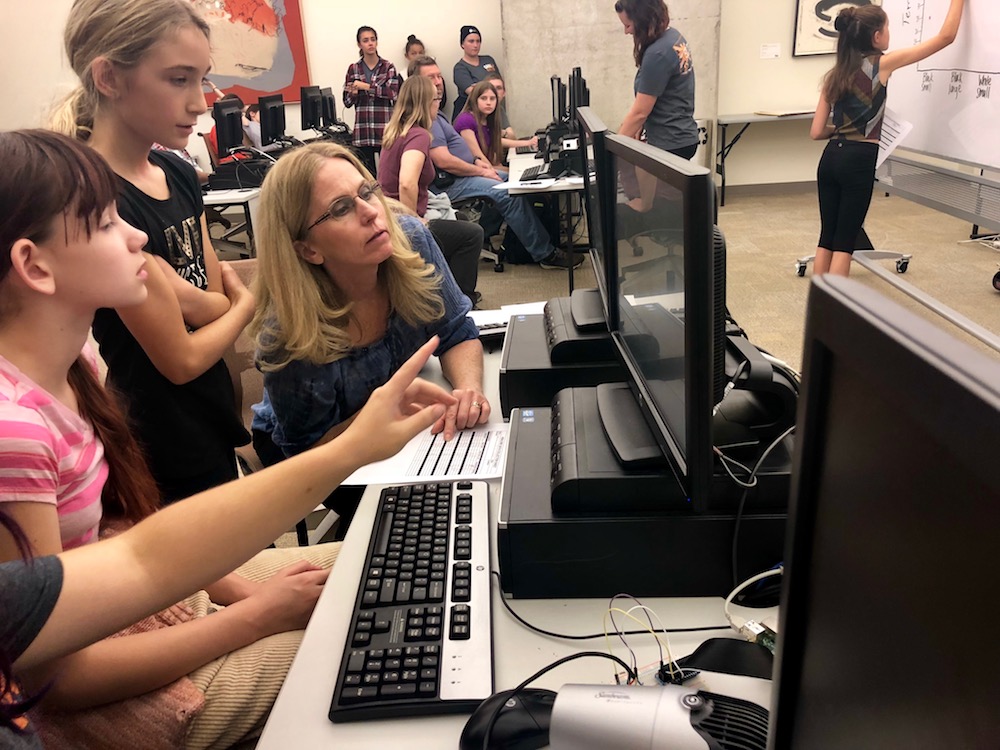 NPS/Nicole Ornelas - Students learn basic python coding to record temperature
Looking at the rocky intertidal, you may notice there are various shell based organisms (limpets, chitons, marine snails) that are not as fast as their many legged neighbors (sea stars, crabs, octopuses). Thus, the occupied habitat of these shell based creatures are minimal in comparison. So minimal in fact, that some animals may occupy the same rock for their entire life. Easy living, you may think. However, when the tide rolls out, these shell based organisms are left high and dry, and the temperature may rise drastically. Imagine sitting on a rock in the sun in 80 degree Fahrenheit weather without a breeze. The forecast may say sunny, but internally you are burning up! This is the difference between ambient (surrounding) and internal temperature.
During this EcoLogik workshop, guests took the observation of an abalone on a rock just like the scenario describe above and created an experiment to test the difference between internal temperature and shell variance. With a brief introduction into Python and basic coding, attendees went through the steps to create a temperature logger using a Raspberry Pi. The temperature sensor was then place inside several faux-abalone shells and a heat source was applied to mimic conditions in the rocky intertidal. Shell variance for this experiment included color variation (black and white) and size variation (small and large). After forming a hypothesis, the experiment was executed. The heat source was applied to each shell for ten seconds and the data logged with the Raspberry Pi was collected for three replication per group.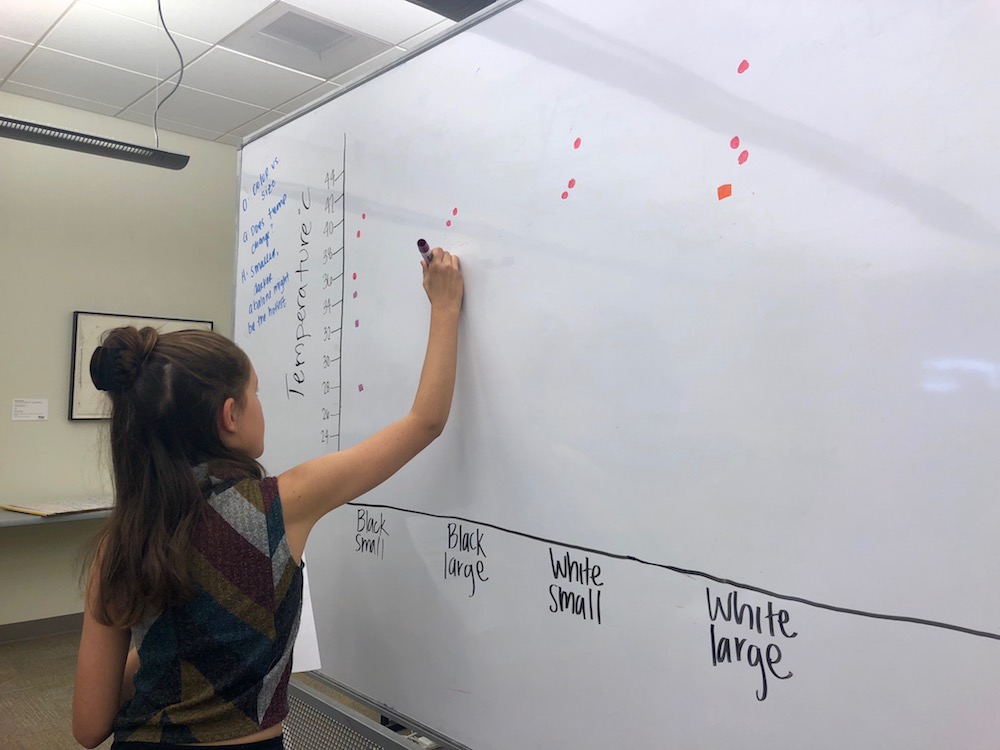 NPS/Nicole Ornelas - Students record data on whiteboard to compare temperature readings of tidepool animals
At the end of the workshop, we were able to compare data across the groups and discuss any variance, trends or human error.
EcoLogik seeks to merge nature and technology for science literacy and application. The purpose of workshops like this is to familiarize the public that science can be done by everyone in limitless ways.
If you would like to register for our next EcoLogik Workshops please visit http://cabrilloeducation.com/ecologik-workshops.