The Natural Resource Management and Science Division of the National Park Service is tasked with the preservation and protection of the incredibly abundant natural resources of our national parks. Such a monumental job is a challenge for the scientists the NPS employs – thousands of species inhabiting millions of acres can be extremely difficult to monitor, and scientists don't always have the time or the manpower to do so. One of the best solutions to these challenges is that of citizen science projects. Such projects harness the power of the people to assist in data collection and analysis, fostering a sense of community as local enthusiasts get involved. There are many
NPS citizen science projects
: from restoration work, to birding, to phenology programs, to climate effects on trees, the community is helping to serve the mission of the NPS. One such program just occurred at Cabrillo National Monument – a 24 hour BioBlitz!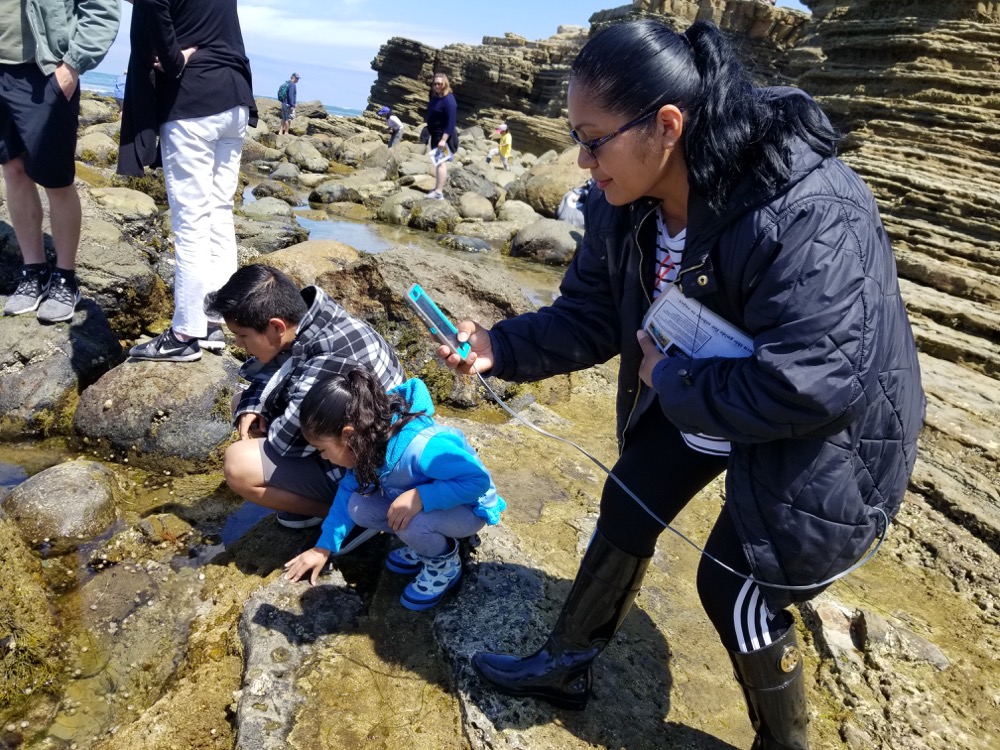 NPS Photo courtesy of Shelley Glenn Lee – The students of High Tech Elementary School brought their families along to join in the BioBlitz fun.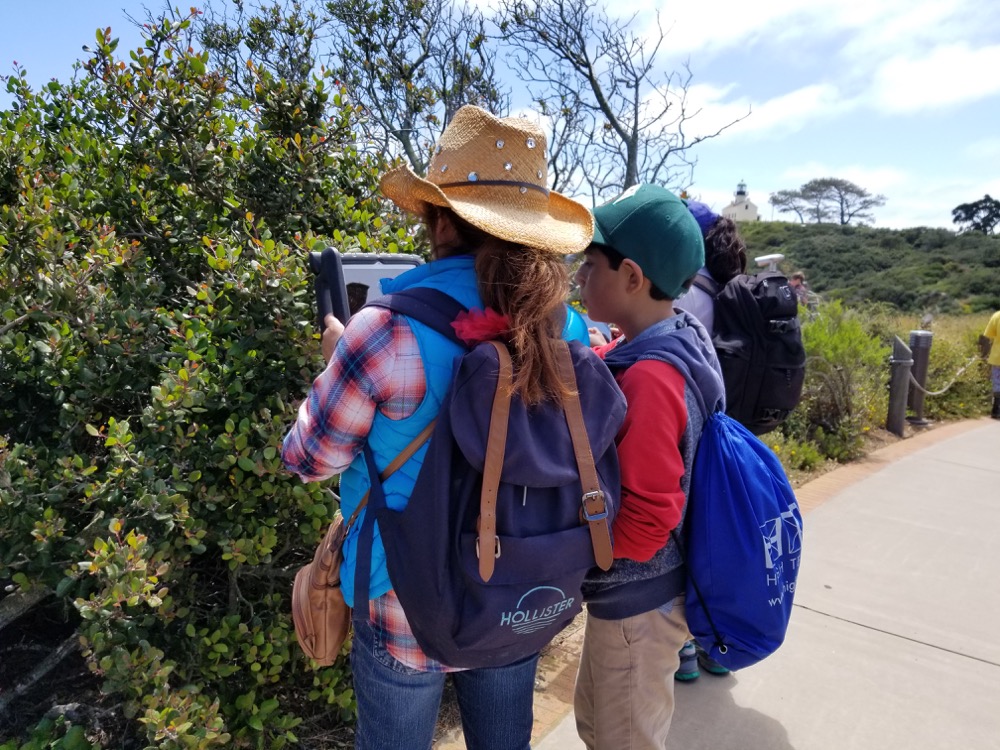 NPS Photo courtesy of Shelley Glenn Lee – Students and chaperones from High Tech Elementary take a photo of Lemonade Berry (Rhus integrifolia), a native plant.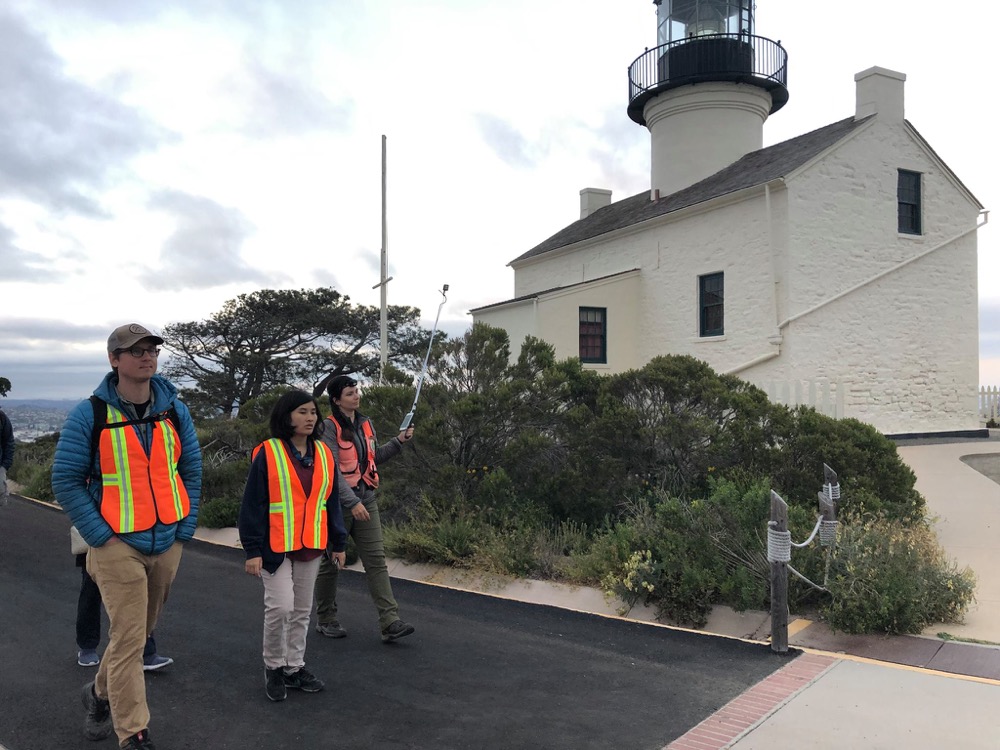 NPS Photo courtesy of Kristen Lalumiere – Biologists and volunteers walk the park at dusk, hoping to pick up bat calls on a device called Echometer Touch.
A BioBlitz is a concentrated effort to discover and document as many species of plants, animals, and other organisms in a certain period. This helps map the biodiversity of a given area and can be used as a tool to measure impacts and changes over time. This "snapshot" of biodiversity is a great way to connect the community with citizen science and the outdoors in a fun, interactive, and engaging way.  Cabrillo's BioBlitz was held in conjunction with the
City Nature Challenge
, where cities across the world competed for the highest number of species, observations, and observers. Utilizing the free platform
iNaturalist
, participants made observations of organisms around them and posted these observations to a database that's used by organizations such as the
Global Biodiversity Information Facility
(GBIF) and researchers across the globe. This crowdsourcing event racked up 2,096 observations and 444 species – in one day, participants of Cabrillo's BioBlitz accounted for approximately 20% of all of San Diego County's observations for the entire four-day span of the City Nature Challenge. But even more than this substantial scientific contribution is the creation of community amongst fellow science, nature, and national park enthusiasts. Scientists, school children, families, teachers, volunteers, park staff, and the public all got together to marvel at the beautiful biodiversity Cabrillo has to offer. This fact alone makes for a successful citizen science project – in this rapidly changing world, the people's support of the NPS mission to preserve and protect is more crucial than ever.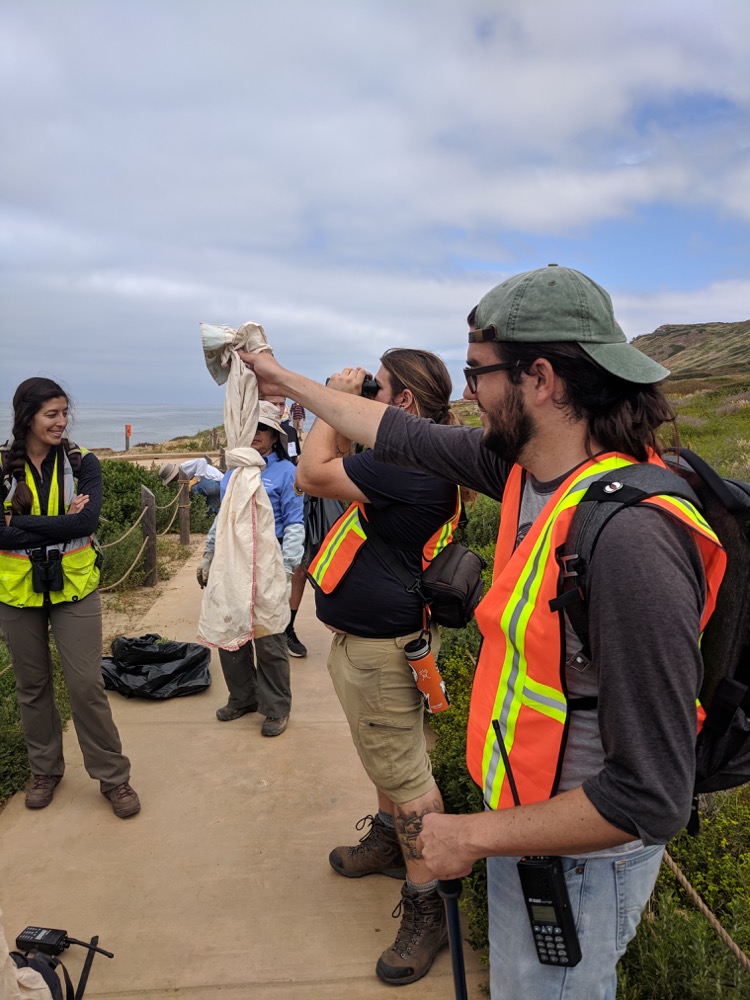 NPS Photo courtesy of Samantha Wynns – SDSU graduate students and rattlesnake experts are called in to move a baby Southern Pacific Rattlesnake (Crotalus oreganus helleri) away from a well-used path.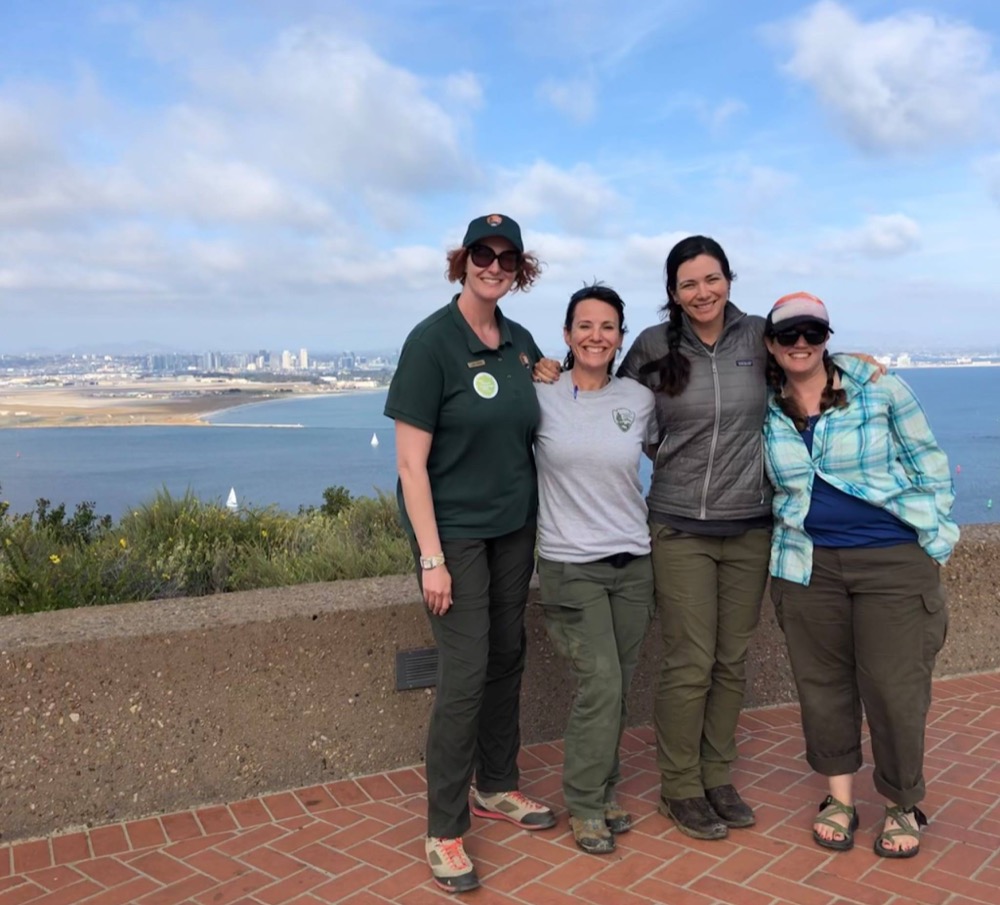 NPS Photo courtesy of Samantha Wynns – Four scientists with the National Park Service bask in the glow of a successful bioblitz!