The 2018 California Science Education Conference in Pasadena, California was an immense success according to the more than 3,000 attendees, presenters, exhibitors, volunteers, and sponsors that made the program possible. The California Science Teachers Association hosts the California Science Education Conference on an annual basis to gather teachers, informal educators, institutes, and everything in between to learn effective Next Generation Science Standards (NGSS) strategies that are used to foster students' love of science and three dimensional learning. Workshops, short courses, and exhibitions during this three day conference allows for adaptable techniques and skills to be shared across communities all within the same room. Needless to say, the California Science Education Conference nurtures the science education potential of all that attended in a unique and engaging way.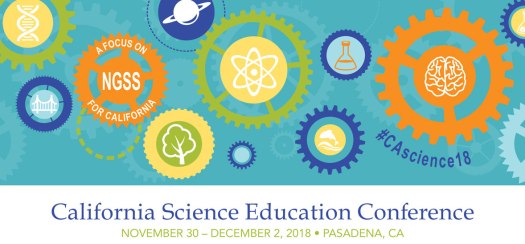 Photo Courtesy of the California Science Teachers Association – the 2018 California Science Education Conference Banner – November 30 – December 2, 2018 – Pasadena, CA
Cabrillo National Monument utilized this conference as a space to grow as an informal education department, build partnerships, and share some possible opportunities for collaboration. I, Nicole Ornelas, had the opportunity to host a workshop which focused on various techniques that we use at Cabrillo to merge nature and technology through the EcoLogik Project.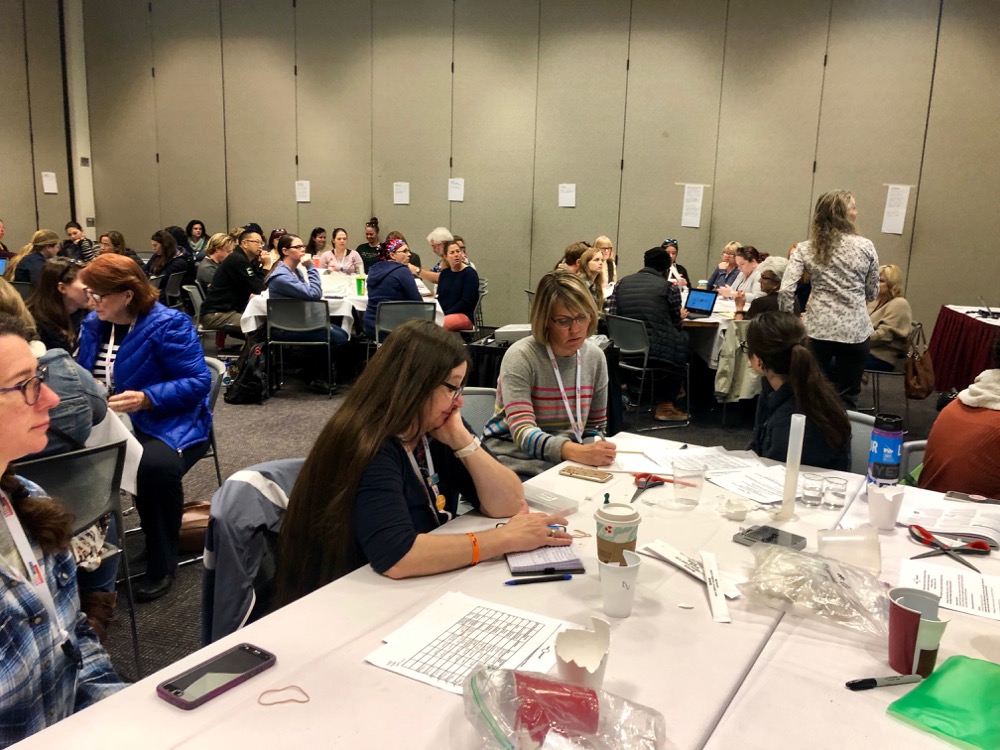 NPS Photo/Nicole Ornelas – Attendees gather around for a workshop on the Marine Impacts of Plastic Use and Disposal hosted by the Exploratorium.
The topic of fusion science and technology was presented in several ways through short courses, workshops, and exhibits during the California Science Education Conference. However, standard practices do not always allow for classrooms access to the outdoors and technology in a similar capacity. During our workshop, I encouraged educators throughout California to utilize open spaces and the scientists that protect those spaces in a different capacity than before. By stepping outside, even on the playground, and applying the use of technology, educators can allow a student to develop something truly innovative. We as educators must think differently, act differently, and teach differently to foster a sustainable future for the next generation. 
Thank you for everyone who I had the pleasure of meeting during the immersive three days at the 2018 California Science Education Conference. I hope you were inspired by the fascinating speeches of Dr. V. Ram Ramanathan, Professor of Climate Sciences, Scripps Institution of Oceanography, UCSD; Rebecca Abbot, Lawrence Hall of Science, UC Berkeley; Kurt Hollard, STEMscopes CA-NGSS Accelerated Learning; Crystal Howe, Science Coordinator, San Diego County Office of Education, and so many more.   
Sources:
www.cascience.org