At the International Urban Wildlife Conference, you may have spotted National Park Service biologists and their representatives amongst some of the world's most renowned wildlife scientists.  
Held at San Diego State University, the conference provided an opportunity for scientists to present a wide array of research to their peers on topics such as bioacoustics, balancing the scientific and educational goals of urban biodiversity, management and monitoring strategies of conservation, human-wildlife interactions, citizen science on a global level, facing both invasive and endangered species from a biological point of view and so much more. Proceeding the scheduled speakers, four scientists from Cabrillo National Monument presented individual posters on various research that is being done at the park.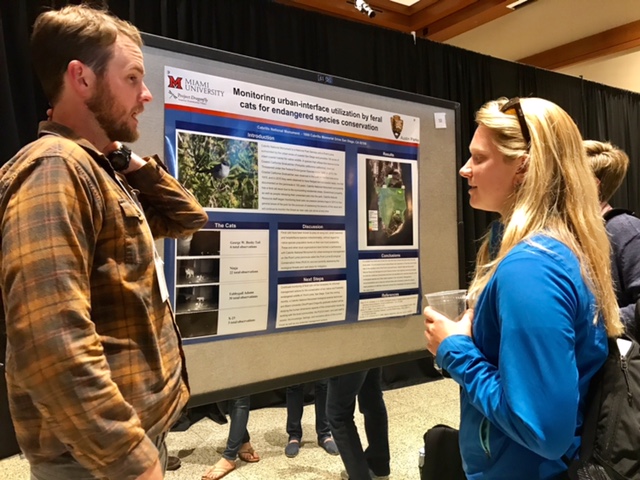 Austin Parker, Wildlife Biologist, discussed monitoring the urban interface utilization by feral cats for endangered species conversation. Reyna Zavala, Videographer and Animator, displayed her animated short film on hybridization amongst native King Snakes titled
Cabrillo Field Notes: Snakes Encounters Of The Third Kind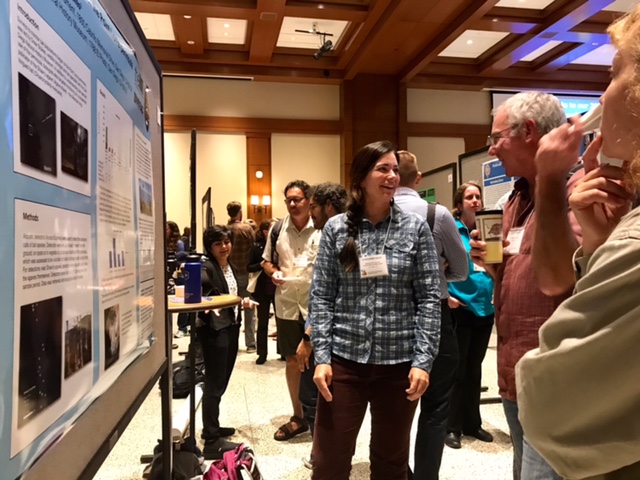 Wildlife Biologist, Stephanie Root elaborated on recent findings of bats on the urban island known as the Point Loma Peninsula (
Click here for background information
).  Finally, I, Nicole Ornelas, presented Cabrillo National Monument's most recent educational program at the park called
3D Cabrillo
. 3D Cabrillo brings biomodels into the 21st century by using free 3D software in collaboration with our hands-on curriculum to teach the public how to create 3D printed creatures.
With this research and more to come, the National Park Service will remain relevant with the coming age of convergence between technology and conservation. The International Urban Wildlife Conference provided an academic platform for our research to be presented and networking opportunities to be established, but it is in our hands to further scientific endeavors, like these, to best manage our public lands.
Click here to find out more about 3D Cabrillo or watch a step by step demonstration of how a 3D printed biomodel is made
.  
For more information about the International Urban Wildlife Conference visit:
http://www.urban-wildlife.org/