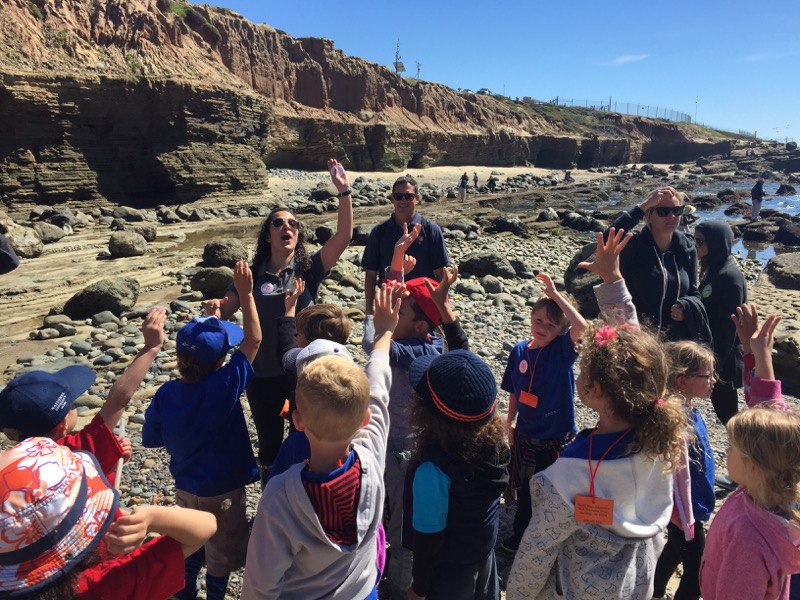 "Save Water!" "Eat Your Veggies!" "Use Less Electricity!"  
From Kindergarten to 6
th
grade, each and every Climate Kid has taken to heart the
10 Things You Can Do to Save the Earth
.  This past week, Cabrillo National Monument was happy to welcome the Climate Kids to the park to explore the Rocky Intertidal Ecosystem and discover how we are tackling the big issues of Ocean Acidification and Climate Change.  
In 2015, Cabrillo united with Climate Kids and the Climate Science Alliance to better facilitate educational programs and critical conversations around climate change. Two years later the Alliance stands as a bi-national collaboration of over 130 government, academic, non-profit, private, tribal nations, and educational institutions working toward science focused partnerships, capacity building, and innovative community engagement. The ultimate goal -- a united front on the South Coast across agencies and stakeholders to come together and work towards safeguarding our coast and communities from the effects of changing climate.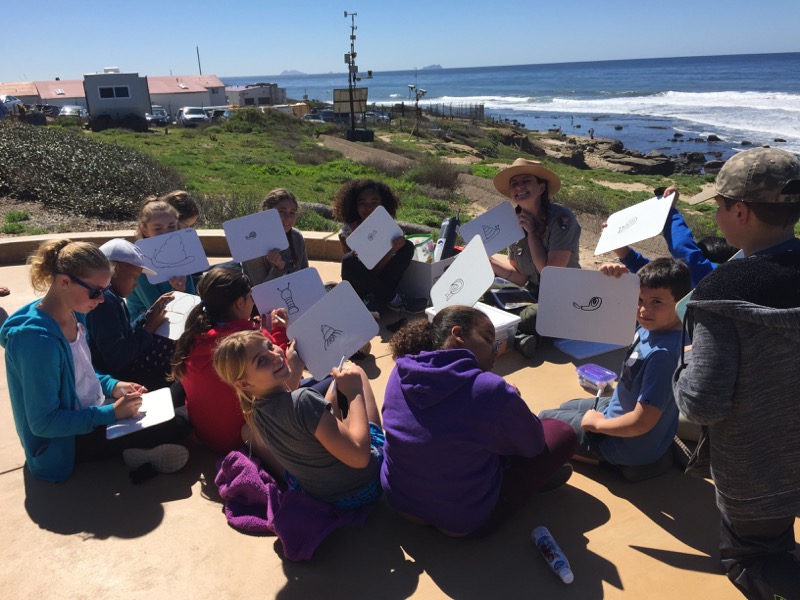 Climate Kids is a three-touch program where ambassadors engage in a pre- and post- classroom visit. Students than have the opportunity to participate in a climate, or in Cabrillo's case ocean acidification specific, field excursion. Each Climate Kids program consists of a scientific, literary, and art component and is focused around the three main jobs of a scientist: "What is the problem, what are the solutions, and how do we tell our science story." Additionally, the Climate Kid's program reinforces the climate metaphors put forth by the National Network of Climate Change Interpreters (NNOCCI) such as the heat trapping blanket metaphor and the ocean is the heart of our planet. Thus far, thousands of students from San Diego County, Tijuana, Mexico, and our local Tribal Nations have successfully participated in this program.  
Perhaps the most successful part of the Climate Kids model comes in the form of providing students and the community with Tangible and Collective Actions to Take moving forward in the form of the 10 Things You Can Do to Save the Earth. Every single Climate Kid that comes through this program can list these ten things and more importantly they realize that there are apart of a larger group of students, some of which they have never met, and that it will take all of them to make a difference.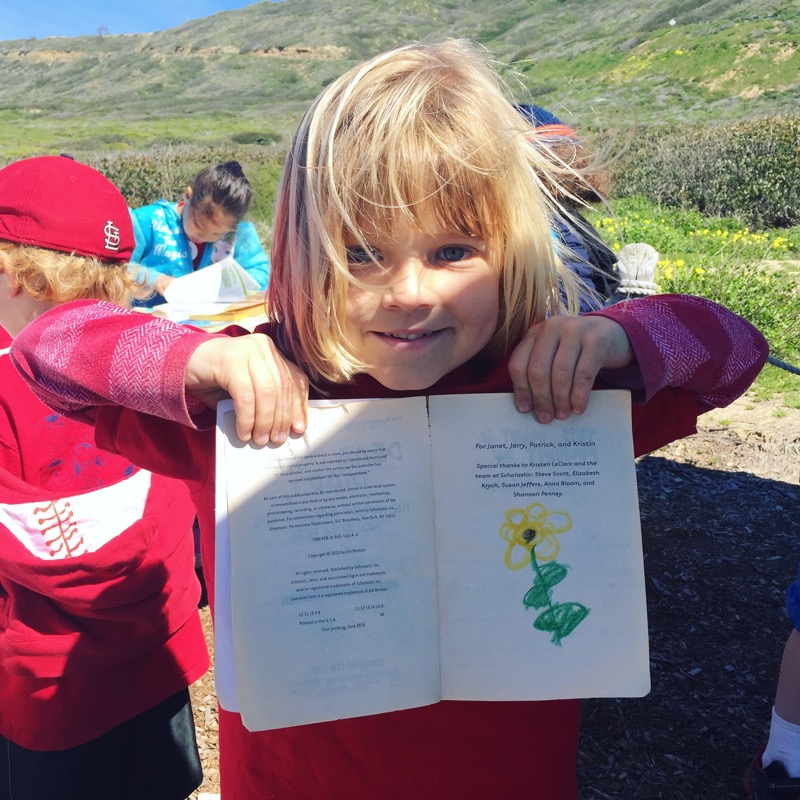 Not only has this program solidified Cabrillo's role as a STEM leader in our community, but through creative collaboration we have been able to greatly amplify our ocean acidification and climate messaging throughout our sphere of influence in order to foster a collective culture of change.