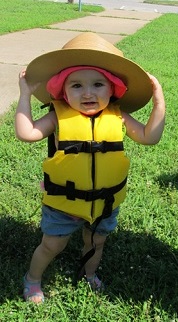 You Are Responsible For Your Own Safety!
Travel in Buffalo National River backcountry areas and floating the river have inherent risks. Hikers and floaters assume complete responsibility for their own safety. Remember that cell phone service is bad to non-existent in most areas of the park.
Rescue is not a certainty. Your safety depends on your own good judgment, adequate preparation, and constant attention. Proper equipment and the knowledge of how to use it are essential for a safe trip. The park is not responsible for monitoring your whereabouts. Let someone know where you are going and when you expect to return. Keep your group together, especially children.
Buffalo National River encompasses over 94,000 acres including a variety of natural hazards. Be aware of your surroundings and the plants and animals near you. If you have an accident, it will take time for help to reach you.
Safety Tips:
Stay on officially maintained trails.
Do not climb on rocks around waterfalls.
Avoid hypothermia by keeping dry.
Eat before you're hungry and rest before you're tired.
Treat all water before drinking by either filtering or boiling.
Parents should keep children in sight at all times.