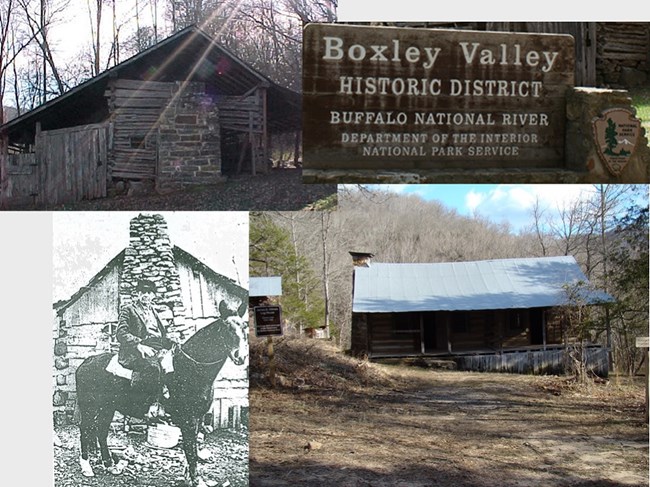 The Boxley Historic District includes the Villines cabins at the river near Ponca, AR.
About 1850, William and Rebecca Villines established a farm near the Buffalo at what is now the junction of Hwy 43 & Hwy 74 near Ponca. An exhibit panel describes the farm.
Their son James A., born in 1854, grew up to be known as "Beaver Jim". His farmstead is just up the hill across the low water Ponca bridge. The cabin and a variety of outbuildings remain, built by Beaver Jim or added or changed by succeeding owners. For instance, Beaver Jim had a stone and log cellar as early as 1898 that was used to store fruits and vegetables. The concrete version in place today replaced his cellar. The concrete outhouse, built in the 1930s by the Works Progress Administration (WPA) replaced an earlier version.
Exhibit panels describe the buildings and life on the farm.