Swamp Canyon Trail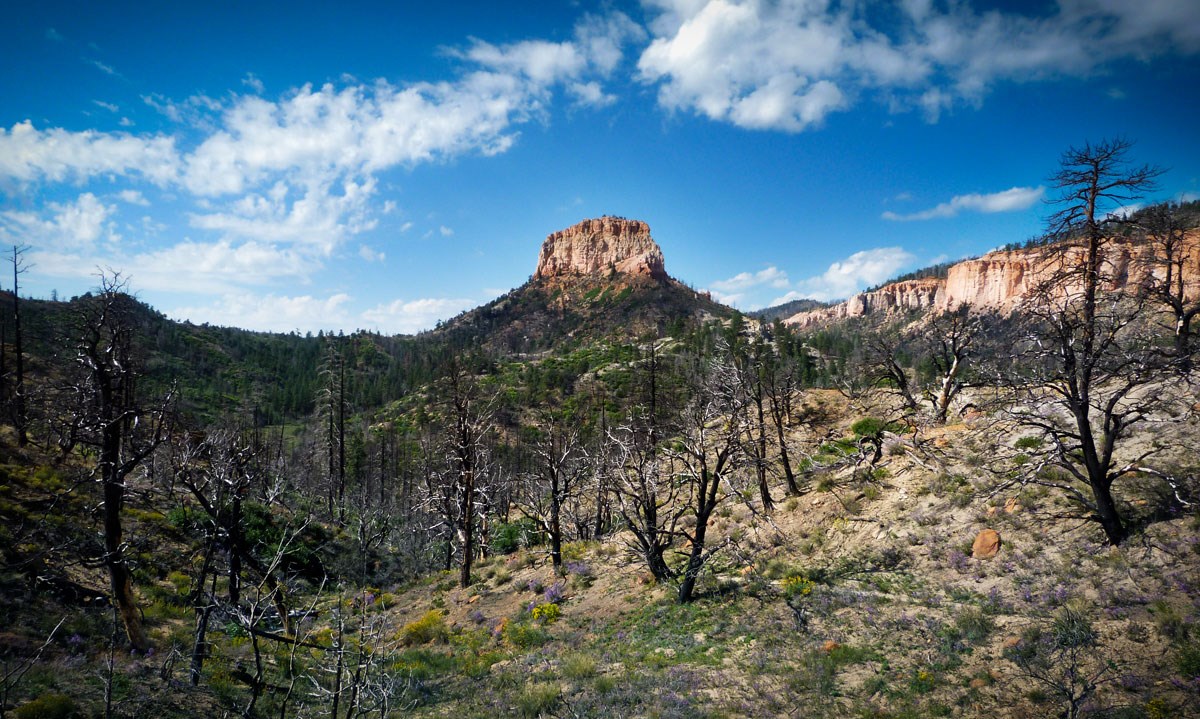 Swamp Canyon appears relatively small and sheltered from the overlook, bounded on both sides by fins and hoodoos. This size allows the viewer to develop a more intimate connection with the landscape than some of the grander viewpoints may provide.
From the Swamp Canyon overlook, hikers can descend to either side of the prominence on a trail that will connect with the
Under the Rim Trail
and then return on the other side, making a loop. We recommend going clockwise.
Though a moderate hike, this trail can be difficult if not prepared. Please carry plenty of water, snacks and appropriate wilderness trek items.
Good map/land navigation skills is recommended.

Wilderness area, you will encounter wildlife i.e. bees, wasp, deer and maybe bears, mountain lions.

Stay on the trail. Some areas of the trail are recovering from past fires.

Lots of flowering plants and plenty of bees in spring and summer.

Stay on Trail.
Trail is considered part of the Under the Rim Trail there may be down trees and washed-out trails.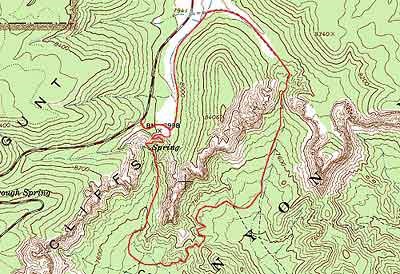 Total Distance:

4.3 miles
7.16 km

Climbing:

800 feet
244 m

Descending:

800 feet
244 m

Min/Max:

7431/8059 feet
2265/2456 m
Last updated: September 4, 2021