Rim Trail


The Rim Trail
(0-11 mi / 0-17.7 km round trip)
The Rim Trail offers hikers the opportunity to see Bryce from on top. The entire Rim Trail extending from Fairyland to Bryce Point has several steep elevation changes and is 5.5 miles/9.16 kilometers one way.
BRCA Rim Trail
Hike the Rim Trail that overlooks the entire Bryce Canyon National Park amphitheater.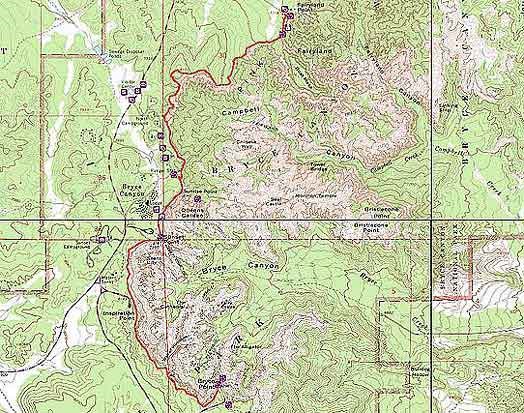 Total Distance:

5.5 miles
9.16 km

Climbing:

1754 feet
535 m

Descending:

1235 feet
376 m

Min/Max:

7745/8354 feet
2360/2546 m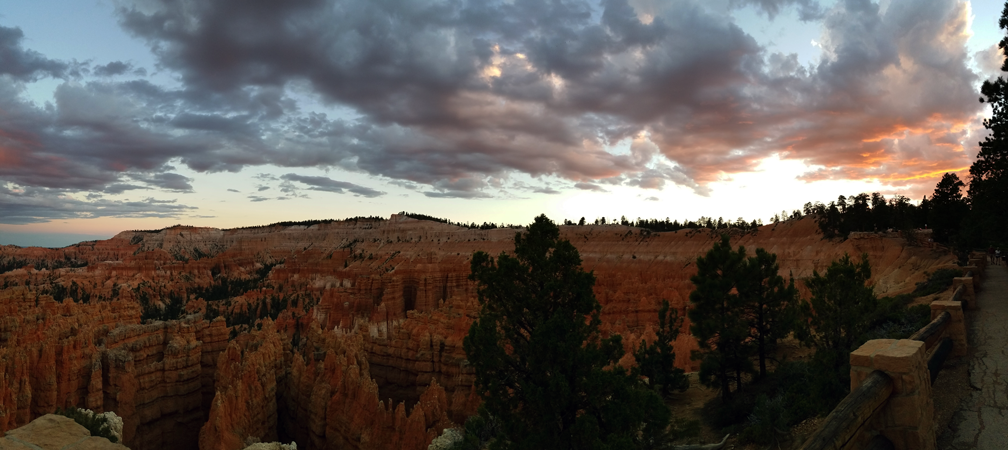 Sunset Point to Sunrise Point
(1 mi / 1.6 km round trip)
The section between Sunrise and Sunset Points is paved and has minor elevation changes. The path is wheelchair accessible except in severe weather. The only trail pets on leash are allowed from Sunset Point to Sunrise Point
.
BRCA Sunset Point to Sunrise Point Trail
Part of the Rim Trail, the trail is partially paved, wheel chair accessible and is the only trail open to pets (leashed).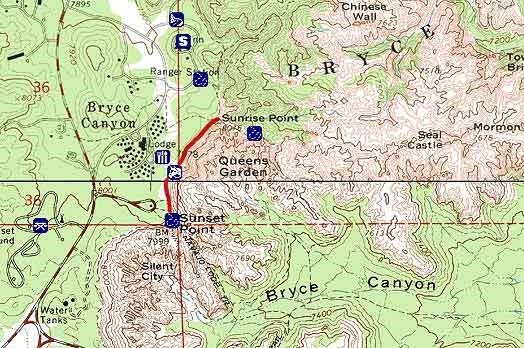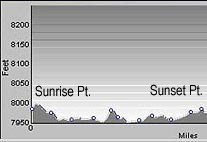 Total Distance:

.9 miles
1.5 km

Climbing:

34 feet
10 m

Descending:

34 feet
10 m

Min/Max:

8000/8017 feet
2438/2444 m
Last updated: May 2, 2016