Peek-A-Boo Loop Trail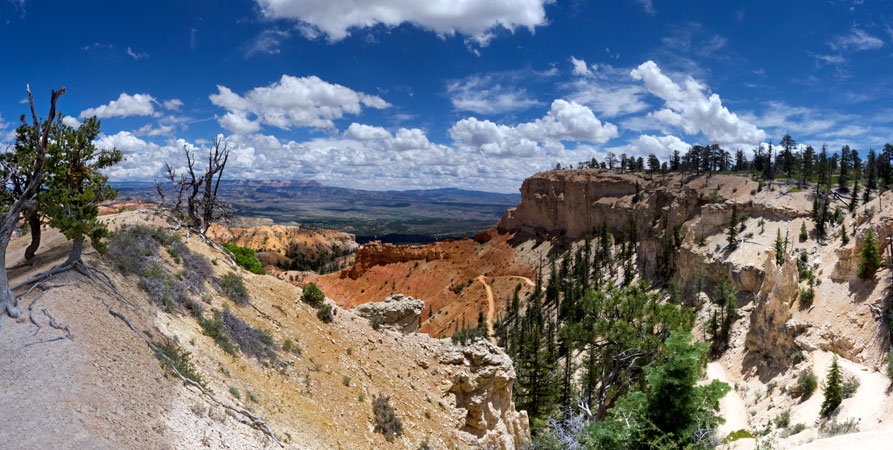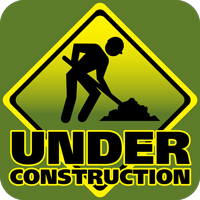 Under Construction
The following areas in the park are under construction and are closed for your safety.
Rim Trail Closed from Bryce Point to Inspiration Point

Bryce Point and Trail Head to Peek-A-Boo from Bryce Point is closed. Construction and authorized vehicles only

Limited access to Paria Point. No vehicles. Walk and bicycle only.

Chip seal construction in various areas on all park roads.

Construction in various campground areas to improve sites.
We Appreciate your patience and understanding.

The Peek-A-Boo Loop Trail begins at Bryce Point and drops quickly to the canyon floor. This hike is listed as a strenuous hike due to the rapid elevation change and the length.
Hikers will encounter horse/mule riders on this trail. Please be courteous when meeting these trail rides and give them right-of-way.
Restroom facilities at the bottom are shared by hikers and trail riders.
Carry plenty of water, bring snacks and sports drink.

Foot traction devices are advised in winter.

Sunscreen is advised.

Ankle injuries are high on this hike. Wear proper shoes.

BRCA Peek-a-boo Trail
Steep and spectacular hike through the heart of Bryce amphitheater.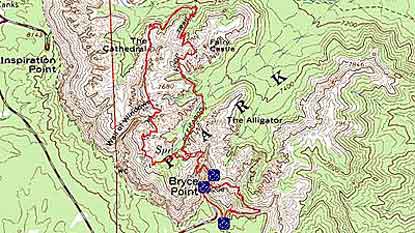 Total Distance:

5.5 miles
8.85 km

Climbing:

1555 feet
473 m

Descending:

1555 feet
473 m

Min/Max:

7426/8309 feet
2263/2532 m