Rainbow Point Tour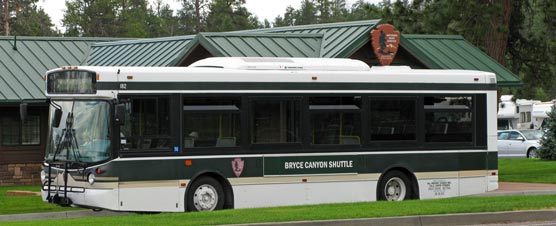 News Release Date:
June 3, 2009
Contact: Dan Ng, 435.834.4400
The Rainbow Point Tour has been discontinued and is no longer available. 

This season Bryce Canyon National Park will be offering a daily guided tour to Rainbow Point, free of charge, from now until late September. Operated by the Bryce Canyon Shuttle, this 4 – hour roundtrip tour covers 40 miles with stops along many of the park's scenic viewpoints. The tour begins at 11:00 AM and ends at 3:00 PM.
Reservations are required and can be made in person at the shuttle offices at Ruby's Inn, Ruby's Campground, the Shuttle Parking area building between the hours of 8:30 AM and 5:00 PM. Reservations can be made up to 24 hours in advance. Buses will hold up to 45 passengers and are first-come, first-served.
Passengers can board at any of six shuttle boarding areas: Ruby's Inn, Ruby's Campground, Shuttle Parking area (across the road from Ruby's Inn), Bryce Canyon Lodge, North Campground and Sunset Campground. There will be approximately eight stops at the scenic viewpoints within the park. Visitors are advised to dress appropriately for the weather and bring lunch, water, etc.
This tour is ideal for backpackers wanting to be dropped off at any of the park's backcountry trailheads. It is important for backpackers to adhere to the scheduled pickup times and locations since there is only one bus for the return trip.
Last updated: April 7, 2023