News Release
Burrow on over to Bryce Canyon for Utah Prairie Dog Day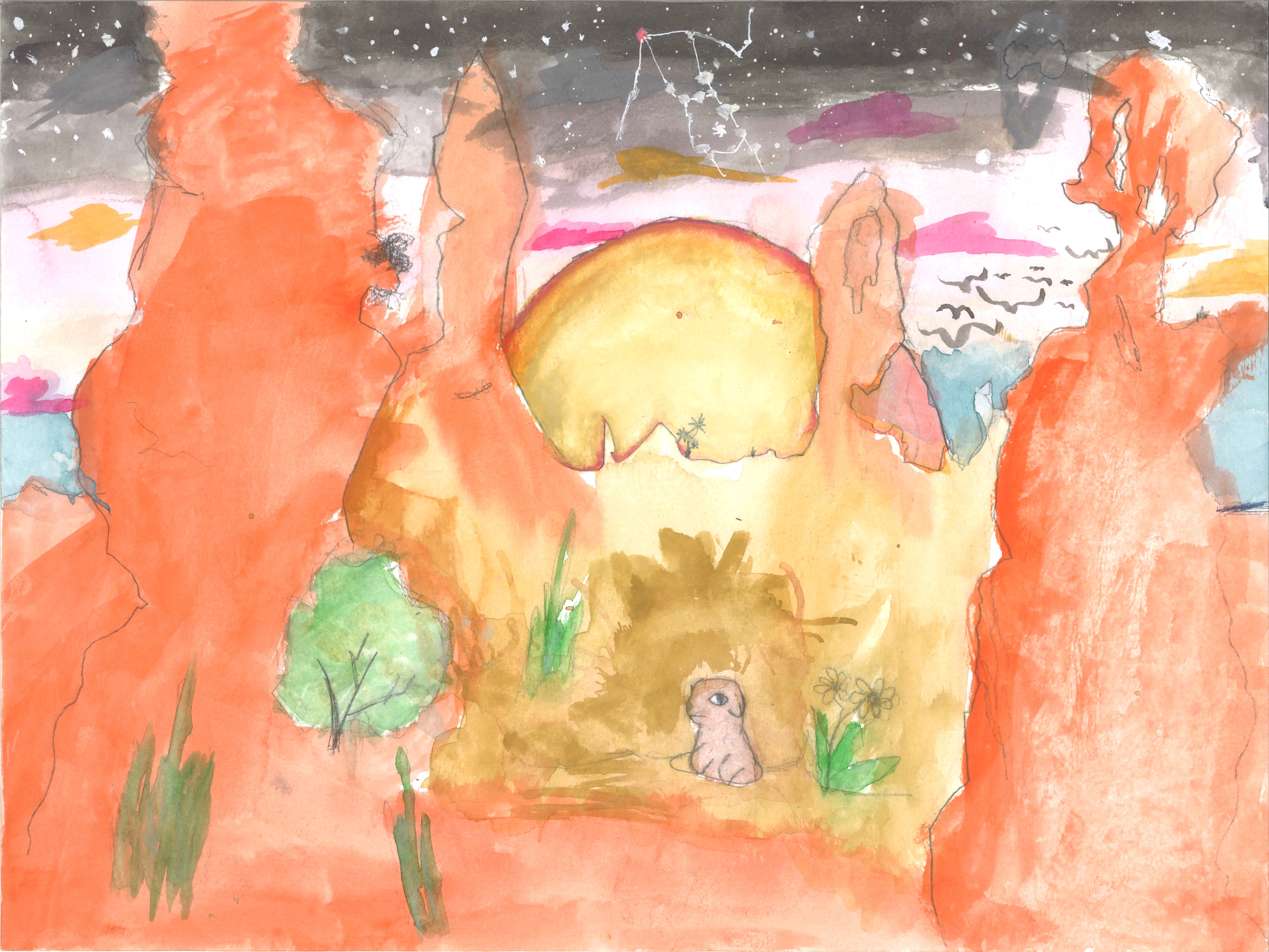 News Release Date:
April 21, 2023
Contact: Peter Densmore
No celebration of Bryce Canyon's centennial year would be complete without a special day for one of its keystone species. Utah Prairie Dog Day will return on Thursday, May 11 and feature ranger-led prairie dog viewing, family-friendly activity booths and a special keynote presentation by Keith Day, former Sensitive Species Biologist with the Utah Division of Wildlife Resources. The event is free with park admission. For a detailed schedule, please visit go.nps.gov/UtahPrairieDogDay. 
"Utah Prairie Dog Day is an opportunity to learn first-hand about a species found in no other national park," said park superintendent Jim Ireland, "and it's also an opportunity for Bryce Canyon to connect with our local community and partners to celebrate a story of successful conservation. The cooperative efforts between Bryce Canyon National Park, state and federal public lands agencies and the park's local community over the past decades have helped protect not only the Utah prairie dog, but the meadow ecosystems that depend upon it." 
To help promote the event, the park held an art contest open to students in Garfield, Wayne, and Kane counties. The park received 150 artwork submissions from students in classes first through sixth grade depicting the Utah prairie dog in its native environment. All artwork submissions will be on display at the Visitor Center on May 11, and honorable mentions and grade-level winners will be recognized at 1:30 p.m. in the Visitor Center plaza. "Prairie Dog Goodnight" by Jack Harlen K. Shakespeare, a 4th grader from Panguitch Elementary, is featured on this year's poster. 
Teachers interested in attending Utah Prairie Dog Day with their classes can apply for free entrance to the park by following the instructions at the park's Academic Fee Waiver page at go.nps.gov/BryceFeeWaivers. 
A year-round inhabitant of Bryce Canyon's high plateau meadows, the Utah prairie dog is a critical part of the park's meadow ecosystem. Utah prairie dogs are considered a "keystone species" as they serve a variety of important functions including aerating soil and promoting plant growth. Over 200 other species have been associated with prairie dog colonies, including wildlife that depend upon prairie dog activity for both food and habitat. The Utah prairie dog has been listed under the Endangered Species Act since 1973, and was successfully reintroduced to the park in the 1980s. More information on the Utah Prairie Dog can be found online at go.nps.gov/UtahPrairieDog. 
The park thanks the Bryce Canyon Association, Dixie National Forest, Utah Division of Wildlife Resources, and U.S. Fish and Wildlife Service for their involvement and support of this event. 
For more information on the park, 2023 centennial events or Utah Prairie Dog Day please visit the park's website at www.nps.gov/brycecanyon, or contact the park by e-mail at brca_information@nps.gov, or phone at 435-834-5322. 
Last updated: April 21, 2023