Nature & Science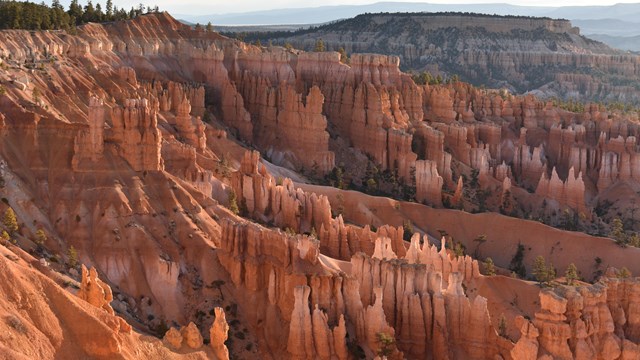 Geology
Learn about the unique conditions at Bryce Canyon that create our famous hoodoos.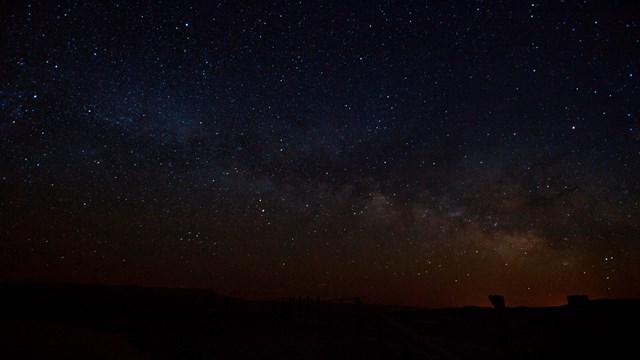 Night Skies
A combination of high elevation, pristine air, and a remote location creates some of the darkest night skies in the country.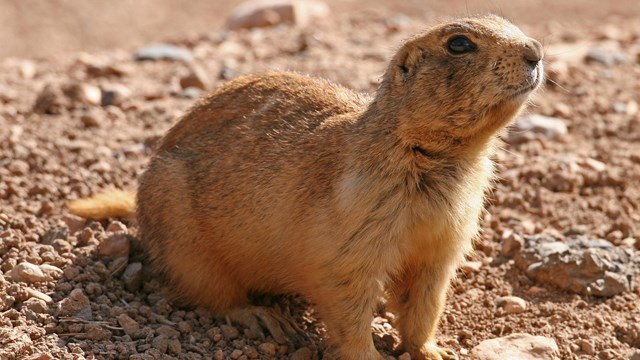 Wildlife
Each animal in our park plays an important role in the overall health of the ecosystem.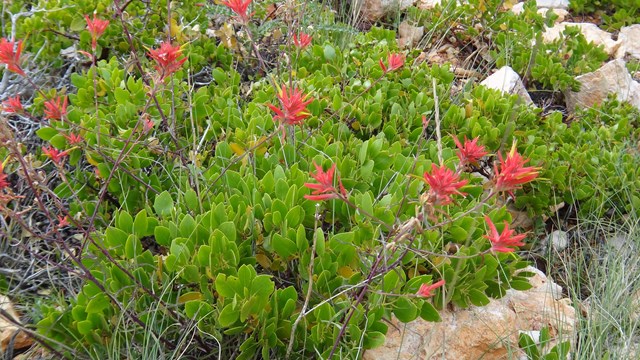 Plants
Between the three life zones, Bryce Canyon hosts a wide diversity of wildflowers, trees, and shrubs.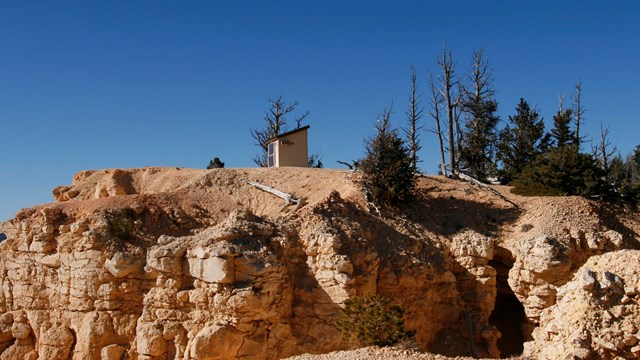 Air Quality and Visibility
Bryce Canyon's clean air contributes to our spectacular viewing conditions. Discover what it means to have "clean air".
Bryce Canyon National Park has an arid climate, colorful geology, and is a study in contrasts. The park transcends 2,000 feet (650 m) of elevation and three distinct climatic zones: spruce/fir forest, ponderosa pine forest, and pinyon/juniper forest. This diversity of habitats provides for high biodiversity: more than 100 species of birds, dozens of mammals, and more than a thousand plant species. The Paunsaugunt Plateau is blanketed with forests and meadows. Prescribed fire assists maintenance of natural systems in plant and wildlife ecology.
It is the uniqueness of the rocks that caused Bryce Canyon to be designated as a national park. These famous spires, called "hoodoos," are formed when ice and rainwater wear away the weak limestone that makes up the Claron Formation. The hoodoos' geologic story is also closely tied to the rest of the Grand Staircase region and the Cedar and Black Mountains volcanic complex. The Bryce Canyon amphitheater reveals the long geologic history of sedimentation and erosion in a colorful sequence of rocks. Faulting, uplift and erosion have revealed clues about plant and animal life in the region 40 to 130 million years ago. Scientists have determined that the wildlife and flowers living here now are very different from those whose fossils are exposed in the colorful layers of rock.
Scientific research is key to protecting the natural and cultural wonders of our national parks. To make sound decisions, park managers need accurate information about the resources in their care. They also need to know how park ecosystems change over time, and what amount of change is normal. But park staff can't do it alone.
Like a physician monitoring a patient's heartbeat and blood pressure, scientists with the Northern Colorado Plateau Network collect long-term data on Bryce Canyon's "vital signs." They monitor key resources, like plant communities, soils, air quality, and the quality and quantity of water. Then they analyze the results and report them to park managers. Knowing how key resources are changing can provide managers with early warning of potential problems. It can also help them to make better decisions and plan more effectively.
Studying park vital signs is only part of the picture. Scientific research is also conducted by park staff, graduate students, and independent researchers. Because many parks prohibit activities that occur elsewhere, scientists can use the parks as "control" areas for determining the effects of these activities where they do occur. Especially in the American West, national park lands often serve as the best model for what a relatively undisturbed landscape looks like.
You can learn about recent research or generate a park species list below.
Select a Park:
Select a Species Category (optional):
Search results will be displayed here.

Visit NPSpecies for more comprehensive information and advanced search capability. Have a suggestion or comment on this list? Let us know.



Last updated: January 27, 2021