Museum Collections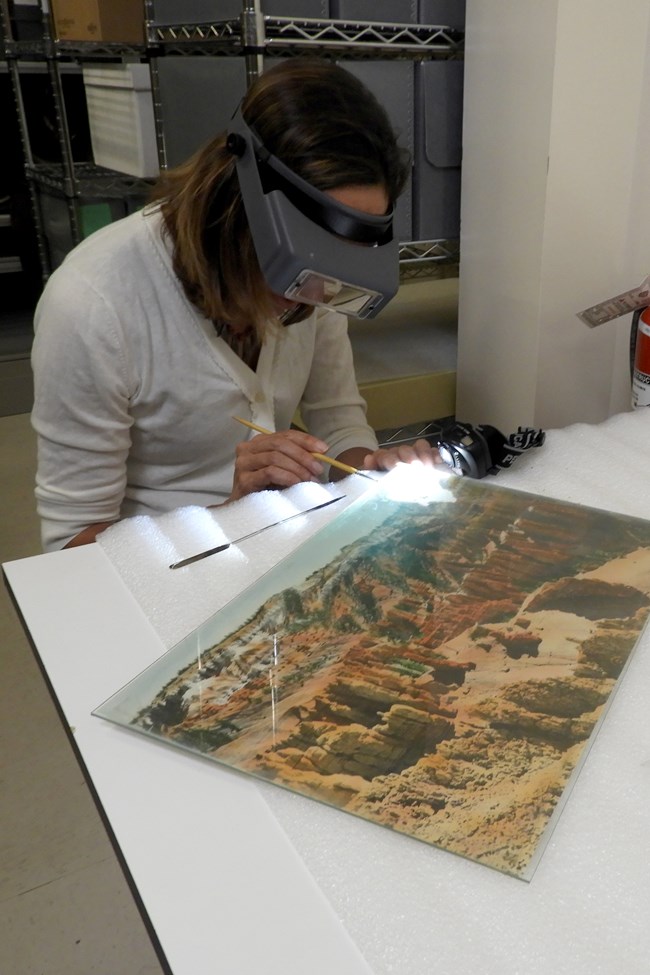 The Bryce Canyon museum and archive resources are housed and managed at Zion National Park along with collections from Cedar Breaks National Monument. The museum staff manage over 710,000 items from all three park units as of 2017.

Collecting of museum objects at Bryce Canyon began in the early 1930s. The total collection size is 70,134 objects. The museum/archival collections document important people and events in the park's history; preserve important park records including administrative, facility and resource management reports and related documentation; and document the built heritage of the park through drawings, photographs and original historic fabric. This collection is broken down into:
6,246 archeology items
46,305 archival items
7,410 history items
20 art objects
3,594 biology
3,872 paleontology specimens
97 geological items
The collection includes oral histories, original photographs, blueprints, legislative documents, and significant fossil resources.
Herbarium
Bryce's herbarium resources are housed in the indexed Zion, Bryce, and Cedar Breaks Herbarium. Specimen records can be searched on the SEINet Intermountain Region Herbarium Network.
Research
The Bryce archives also house research from permitted studies. More information for researchers about permits and requirements can be found on the National Park Service Research Permit and Reporting System.
Images and Finding Aids
Some images of the collection items, as well as finding aids can be viewed on NP Gallery.
Make an Appointment
To make an appointment to view the collection in person please begin by visiting the Zion National Park Archives Page.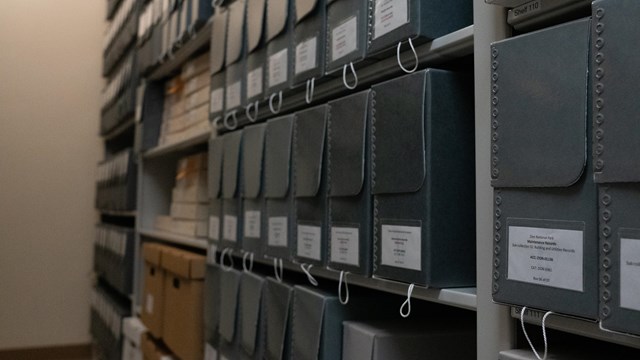 Archives
Find out more about the archival collections of Zion, Bryce Canyon, and Cedar Breaks.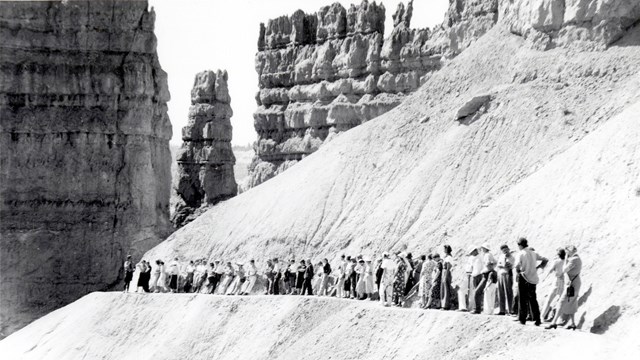 NP Gallery
Explore the museum collections through these digitized materials.
Last updated: October 6, 2022