Volunteer
Current Volunteer Opportunities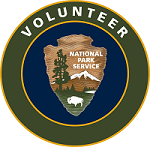 Current open volunteer positions are posted above. If you don't see the volunteer opportunities that you're interested in or have an interest in volunteering in the park in other ways, please contact us by following one of the email links below. We are always accepting applications from volunteers. Thank you for your interest in Bryce Canyon National Park!


Contact a volunteer supervisor at Bryce Canyon
For Interpretive and Visitor Center volunteer opportunities and other general volunteer inquiries, email us here.

For Campground Host volunteer opportunities, email us here.

For Preventative Search and Rescue (PSAR) volunteer oppertunities, email us here.



Last updated: January 9, 2020