News Release
National Parks of Boston develops Environmental Assessment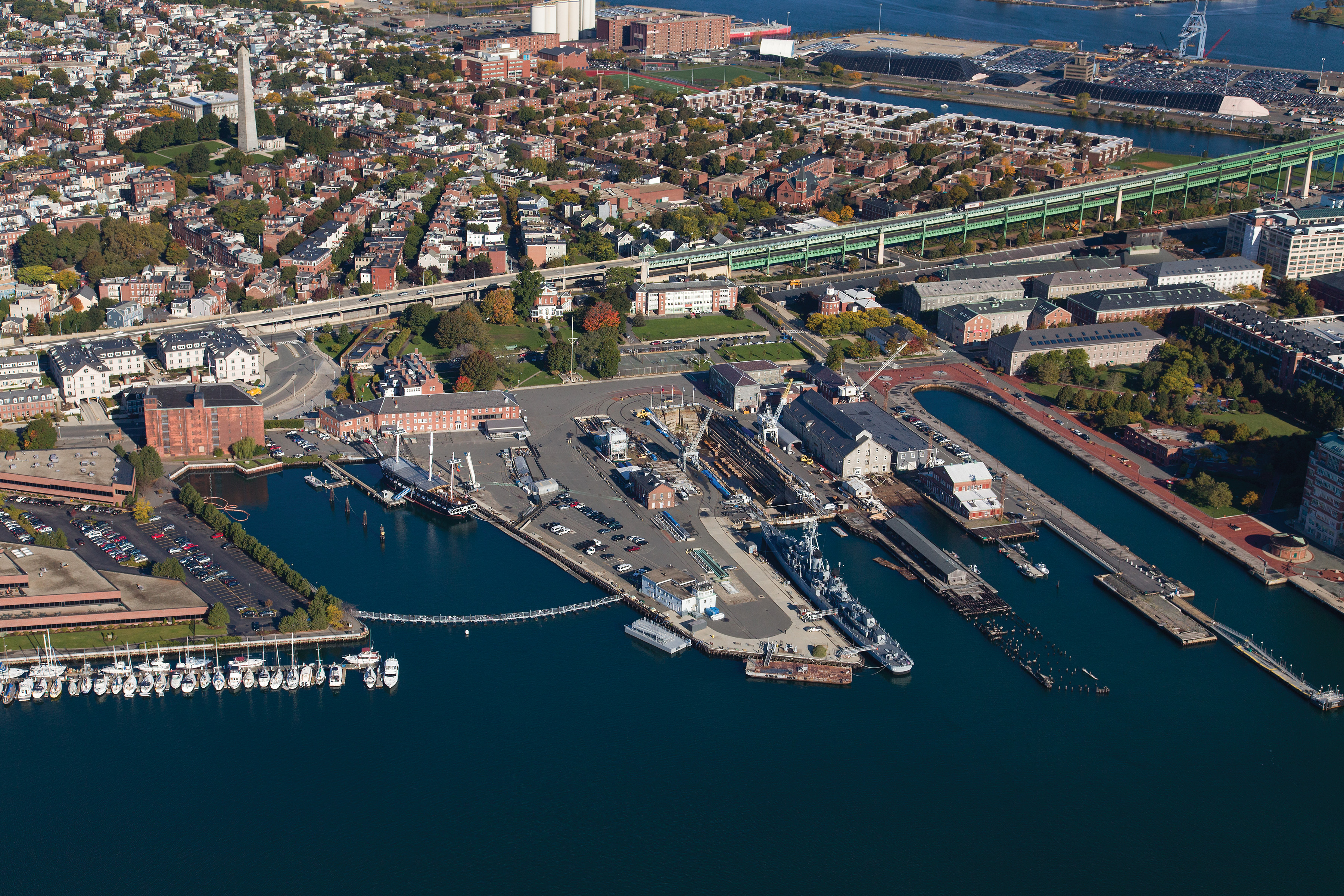 News Release Date:
June 21, 2022
Contact: Amanda Pollock, 857-331-2027
Boston, MA - National Parks of Boston encourages public input on a proposal for an environmental assessment (EA). Feedback will help inform possible effects of proposed plans to revitalize Charlestown Navy Yard. 
National Parks of Boston launched an EA to consider two proposed actions to transform the Charlestown Navy Yard:  
Demolition of the vacant Hoosac Stores building. A Gateway to the Charlestown Navy Yard will replace the Hoosac Stores building, and house the USS Constitution Museum and the National Park Service visitor center. View a sketch. 
Demolition of Building 109, a temporary structure built during World War II riddled with structural issues and hazardous materials. An open frame structure would replace Building 109, providing shade and other amenities for visitors. View a sketch. 
The EA will provide a detailed analysis of the potential environmental impacts of the two proposed projects. 
National Parks of Boston is reaching out to the public to share their comments surrounding this project. This feedback will help the park develop a range of alternative actions to consider. The EA is being developed in compliance with the National Environmental Policy Act (NEPA).  
National Parks of Boston must receive public feedback by July 21, 2022. Please submit your feedback online at the National Park Service Planning, Environment, and Public Comment Website. If you are unable to submit your comments online, you may submit written comments to:  
CNY Master Development Plan Project  
Boston National Historical Park Attn: Superintendent Michael Creasey  
21 Second Ave  
Charlestown, MA 02129  
 
Public Feedback Considerations  
Bulk feedback in any format submitted on behalf of others will not be accepted.  

Before including your address, phone number, email or other personal information, be aware that your entire comment – including your personally identifiable information – may be made public at any time. You may ask us to withhold your personally identifiable information from public review, but we cannot guarantee that we will be able to do so.  

The proposed project is an undertaking as outlined under Section 106 of the National Historic Preservation Act (NHPA). We welcome comments about historic properties or other cultural resources that fall within the project area. 
The National Parks of Boston is a collection of three National Park Service sites – Boston National Historical Park, Boston African American National Historic Site, and Boston Harbor Islands National and State Park. Established by individual legislation and for designated purposes, the three units have come together under a unified organizational umbrella to collaborate in ways that celebrate our cultural heritage, reconnect people to history and nature, and provide outdoor recreation opportunities on land and on the water. For more information, visit: www.nps.gov/bost, www.nps.gov/boaf, and www.bostonharborislands.org. 
Last updated: June 22, 2022