Plan A Field Trip

Self-Guided Visits
Walking along the Freedom Trail® and visiting the historic sites along the way is one of the most popular ways to experience the city and Boston National Historical Park.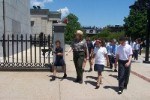 Ranger-Guided Tours and Talks
We offer tours and talks for school groups, organizations, and any other group interested in learning about the importance of Boston and its history.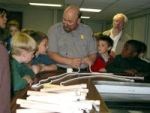 Education Programs
Boston National Historical Park offers many education programs, both curriculum-based programs and shorter activities meant to compliment a field trip to the site.


Last updated: February 26, 2015