Plan A Field Trip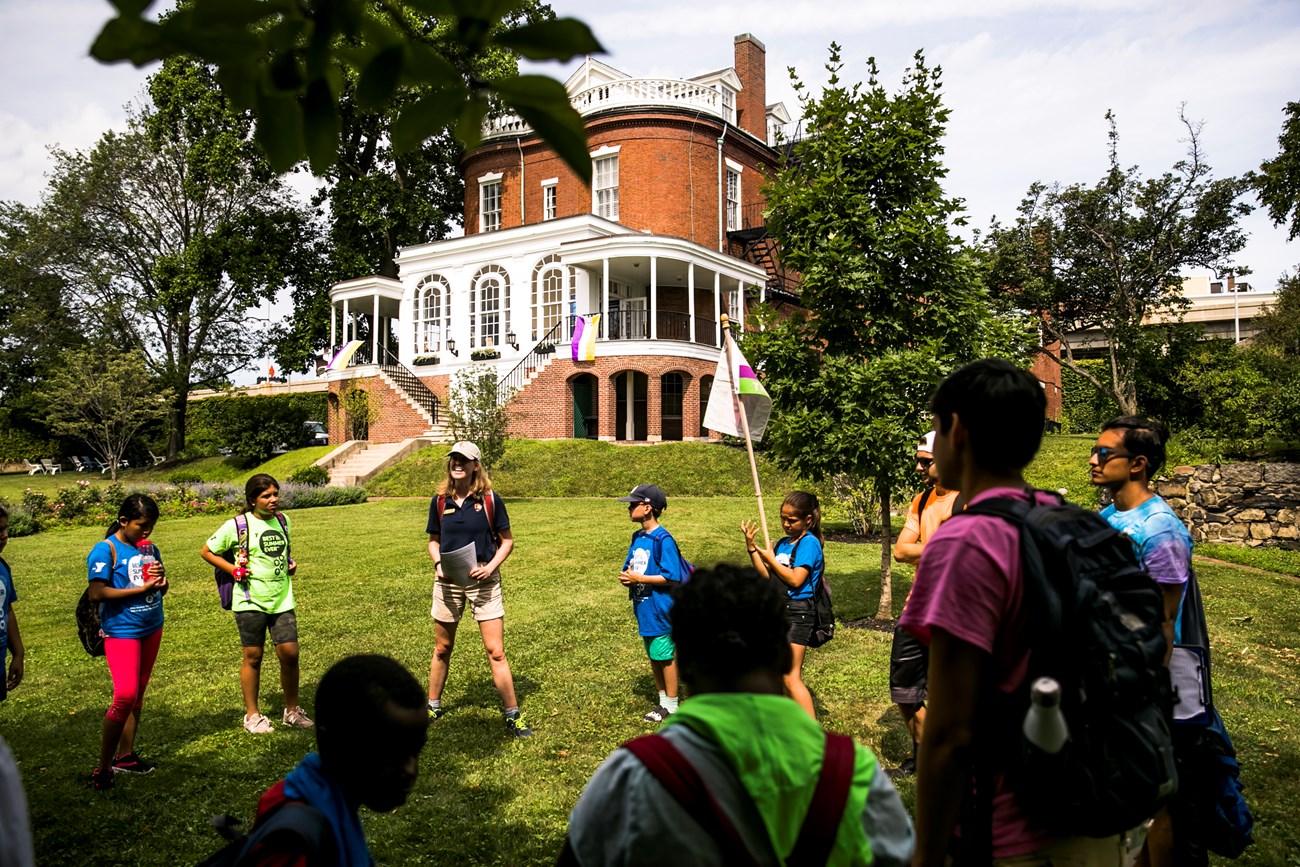 Boston National Historical Park stewards and interprets several sites in Boston, including the Bunker Hill Monument, Bunker Hill Museum, and Charlestown Navy Yard in Charlestown and Faneuil Hall in the heart of downtown. Students and teachers can visit the sites at their own pace, plan a scheduled visit with a ranger, or work with rangers to host a virtual visit.
Self-Guided Visits
School groups can explore Park sites on their own through self-guided experiences. See below for a list of self-guided tours and exploration opportunities that can be found online or on the NPS App.
Schedule a Visit
Group visits can be scheduled in advance at Bunker Hill Monument, Bunker Hill Museum, USS Cassin Young, and the Charlestown Navy Yard. Visits may include an Education Program, a Ranger-Guided talk or tour, or a visit to one of the sites. To schedule a school visit, please email us.
To schedule a school visit at one of the other Freedom Trail sites, please check our partner websites:
Virtual Visits
The Park offers some virtual opportunities for school groups to meet with rangers, participate in a program, or learn about the history of Park sites (subject to staff availability). Please visit our Virtual Programming page for a current list of progams and email us if you are interested in scheduling a virtual classroom visit. We encourage you to look at our online resources. Please visit our At Home Activities Page for printable classroom activities and our Find Your Park Anywhere hands-on lesson plans for engaging youth.


Last updated: January 10, 2023