DD793: USS Cassin Young Mobile App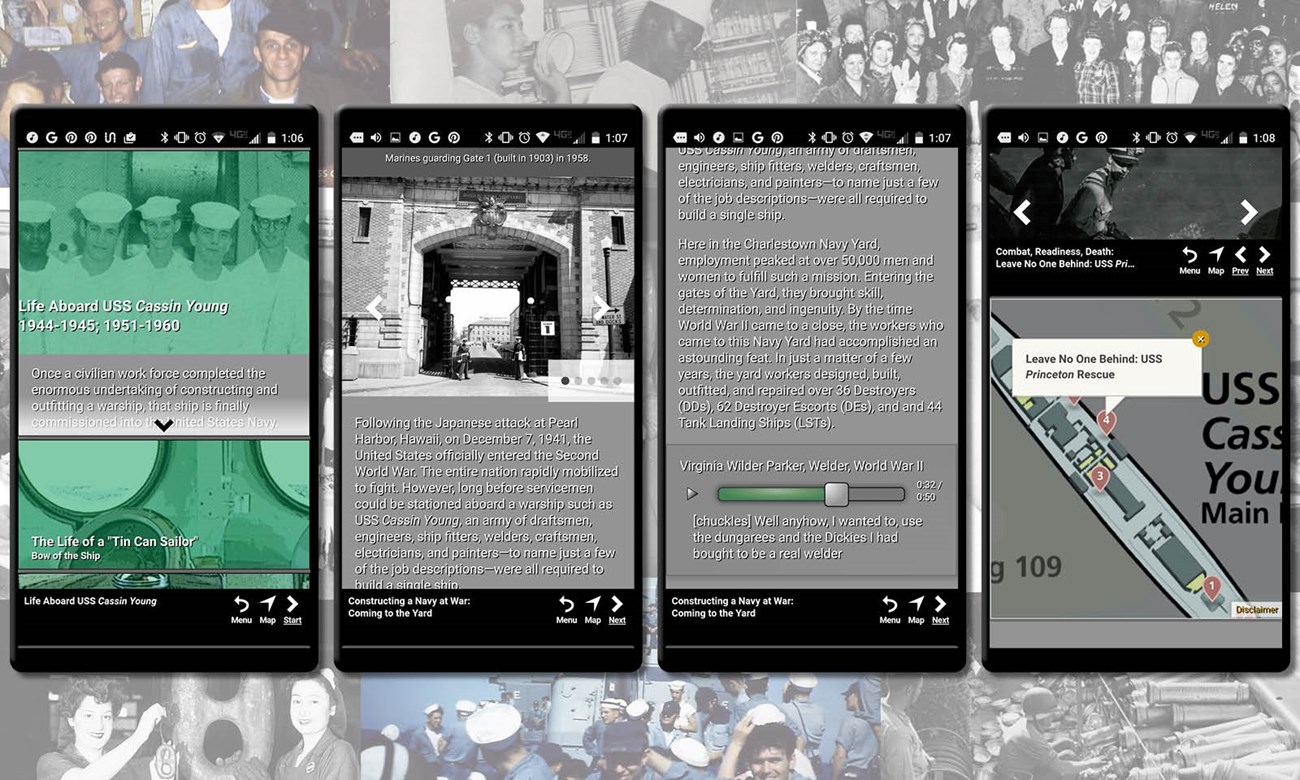 Explore USS Cassin Young and the Charlestown Navy Yard through the experiences of those who served aboard and worked ashore during World War II and the 1950s.
Developed around the oral history collection recorded by Boston National Historical Park staff over the past forty years, DD793: USS Cassin Young is a new web-based multimedia app featuring digitized clips of these oral histories accompanied by archival photographs and film. Walk through the busy Navy Yard in the footsteps of welders like Virginia Wilder. Step into chaotic workplaces like the ship's galley where Bill McGee made meals for 300 men. Peer into the gun mounts where men like Heath Haggerty fought against Kamikaze attacks at night.
To begin exploring these stories, click or tap the link below. Any device with a modern browser is all you need to begin the experience: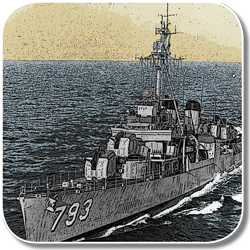 DD793: USS Cassin Young App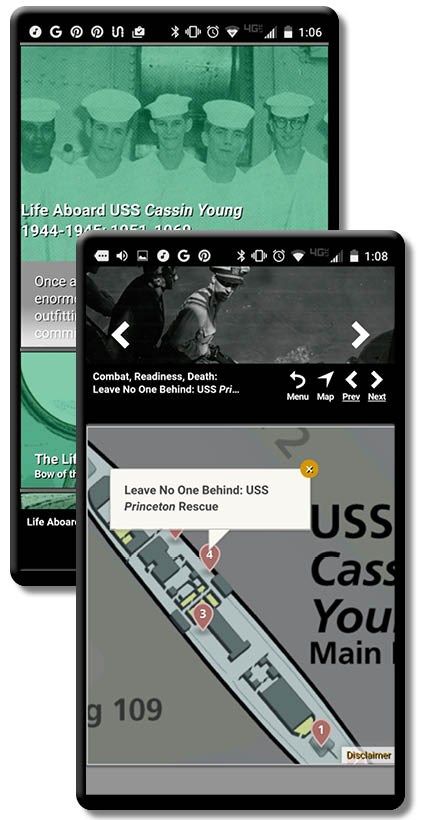 Navigate different "threads" which delve into different themes and aspects of the Cassin Young and the Charlestown Navy Yard.
Each stop correlates to an area in the Navy Yard or aboard Cassin Young. Navigate physically or virtually by selecting sites from the menus, or by using the map panel. At each site, users can swipe through archival images from park collections, other institutions, and from the private albums of past crewmemers who have agreed to share their memories. Many stops feature additional multimedia, including video segments and audio clips from the park's oral history collection.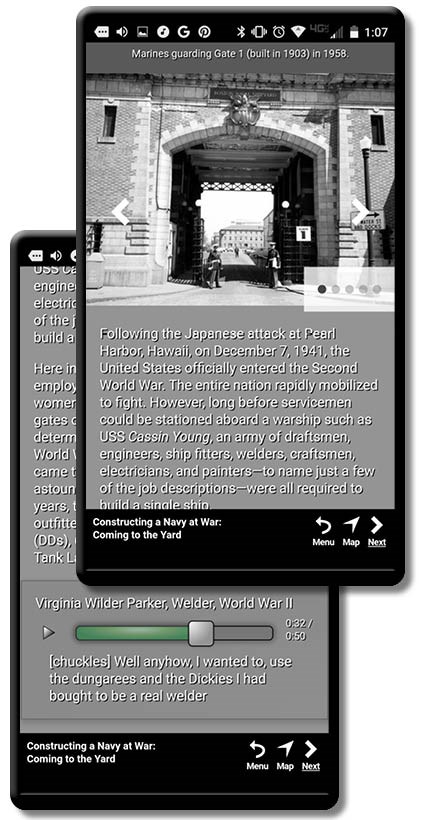 Listen to the voices of crew members and Yard workers discuss their experiences during World War II and in the first decade of the Cold War.
Clips are edited from the park's oral history collection - a collection that has been forty years in the making. As part of the app's development, a large number of oral histories in the collection were digitized for the very first time. The process has not only made these oral histories widely accessible, but it will also help keep the archival originals better secured for continued preservation.
Last updated: November 3, 2016