Plan Your Visit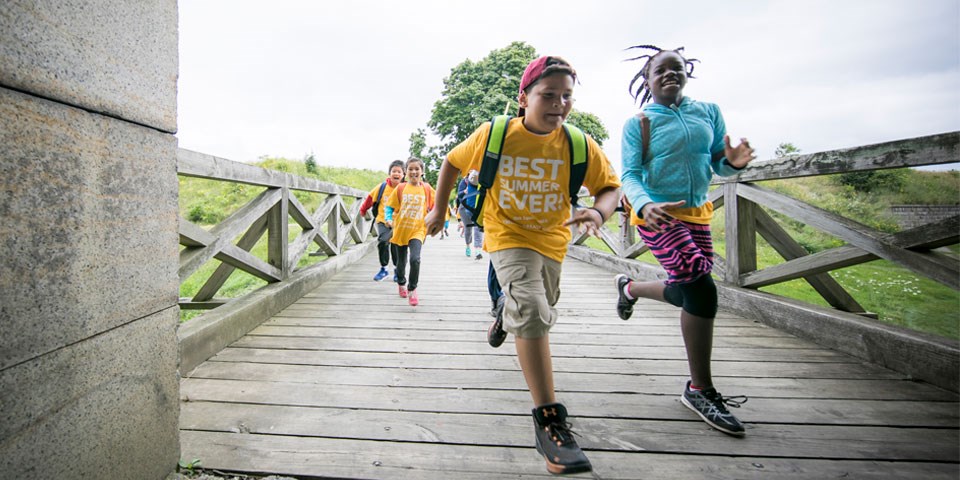 Begin your Islands Adventure!
With 34 islands and peninsulas, Boston Harbor Islands National and State Park offers experiences for all to enjoy. As a partnership park, Boston Harbor Islands National and State Park brings together federal, state, city, and nonprofit agencies to manage and protect a unique and diverse environment. Please visit the Boston Harbor Islands organization website, BostonHarborIslands.org, for the most up-to-date information about things to do, special events, and ferry schedules.
Visit the Islands
Take in breathtaking views, hike dozens of trails, catch a glimpse of local wildlife, or learn about the long and storied past of Boston Harbor. Whether it's for a few hours of relaxation or a day spent adventuring, the islands offer an escape from Boston's busy downtown. During the 2021 season, Georges and Spectacle Islands are open for public visitation.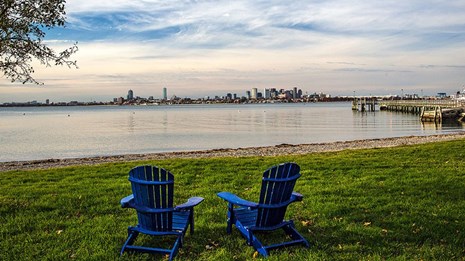 Thompson Island
Visit Thompson Island weekends October 2021 for Free Public Access days. Courtesy of Thompson Island Outward bound, DCR, and NPS.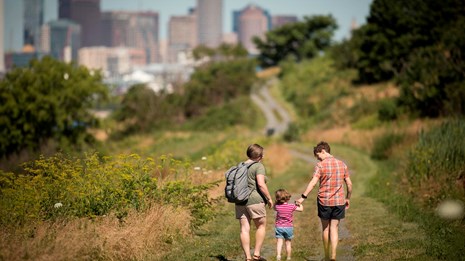 Spectacle Island
Hike the drumlins and enjoy spectacular views of the city and other islands from the highest point in the harbor.
Getting Here
Visitors can access the islands via public ferry or private boats. There are also opportunities throughout the summer to obtain discounted or free ferry tickets to the islands.
Immerse Yourself
As the largest open recreational space in eastern Massachusetts, many adventures await you during your visit. From beaching, camping, and hiking to touring and wildlife viewing, there are endless ways for you to immerse yourself in the history and landscape of the islands.
Last updated: September 23, 2021