Basic Information
Located just minutes from downtown Boston, the Boston Harbor Islands includes 34 islands and peninsulas spread over 50 square miles. Working with city, state, federal and nonprofit partners, the park is a place where you can walk a Civil War-era fort, visit historic lighthouses, explore tide pools, hike lush trails, camp under the stars, or relax while fishing, picnicking, or swimming - all within reach of downtown Boston.
The hub islands - Georges and Spectacle - offer a world class experience complete with hiking trails, picnic areas, interpretative walks, recreational programs, concessions and state of the art visitor centers. The more rustic islands - Peddocks, Bumpkin, Grape and Lovells - provide camping adventures that offer a unique experience for locals and visitors to the Boston area. Thompson Island is open to the public via public ferries on specified weekends throughout the summer and fall.
Allow at least a half day to see one island and a day to see more. Georges, Spectacle, and Peddocks Island have fresh water and restrooms, while Lovells, Bumpkin, and Grape island have composting toilets. There are no trash receptacles; please pack out what you pack in.
A visit to the Boston Harbor Islands is an opportunity to play, learn, serve and work within the largest recreational open space in the Boston area.

Please visit the Boston Harbor Islands organization website, BostonHarborIslands.org, for the most up-to-date information about things to do, special events, and ferry schedules.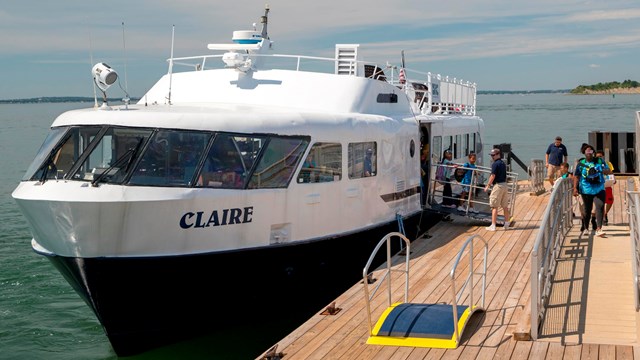 Ferry Tickets
Public ferries will be running several islands throughout the season. Buy ferry tickets on our partnership website.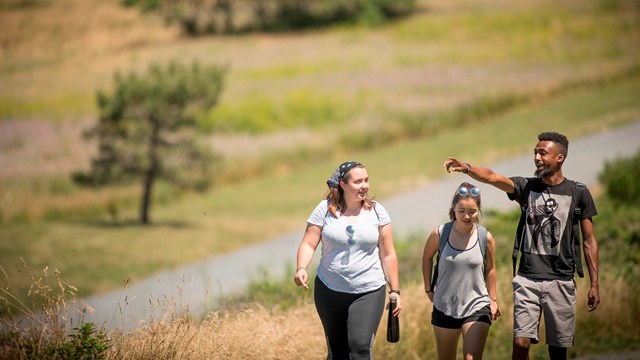 Free Access
Boston Harbor Islands National and State Park offers free and discounted tickets for both groups and individuals.
Boston Harbor Islands Welcome Center Pavilion
151 W Atlantic Avenue
Boston, MA
02110
Adjacent to the Greenway Carousel and Long Wharf 

Visitor Centers can also be found on Georges, Spectacle, and Peddocks Island.
Last updated: May 31, 2023