Intertidal and Subtidal Zones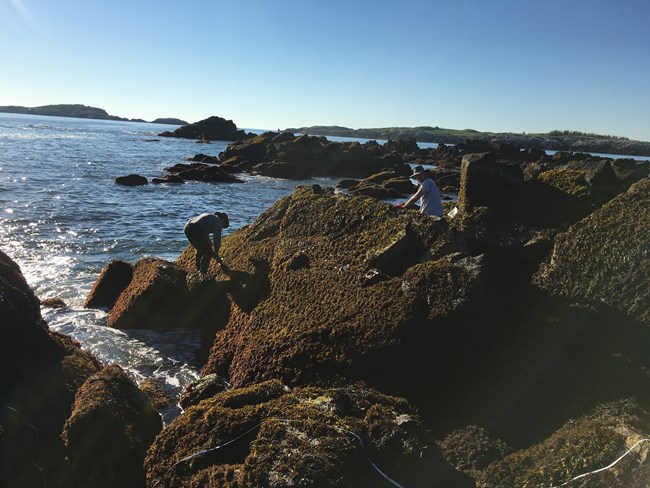 Intertidal zones are the range of surfaces that exist between high and low tides—and with more than thirty miles of coastline, there is no shortage of intertidal habitat to explore within the Boston Harbor and upon the Boston Harbor Islands. Within these areas, the water depth in the harbor can be more than ten feet deeper at high tide than at low tide. This "tide range" varies from month to month and day to day depending on the combined gravitational forces of the sun, the moon, and the earth.
Intertidal zones are cyclically submerged under salt water and exposed to the open air, and depending upon the type of geologic materials and degree of sloping, they support a huge variety of different habitats, such as salt marshes, sandy or gravel beaches, and rocky tidepools. On rocky shores and dock pilings specifically, keep your eyes open for barnacles, the little, round white inhabitants of the intertidal zone. Barnacles filter their food underwater when below the tide, and then must clamp closed to protect against drying out when the tides ebb.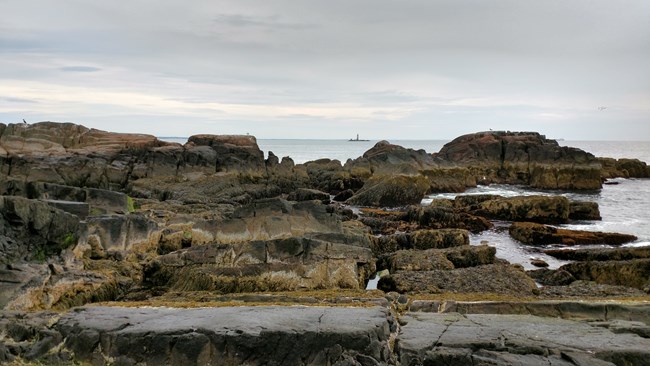 The subtidal zone remains submerged except during particularly low tides and is often inhabited by species of seaweeds and crustaceans. Seaweeds like kelp and knotted wrack can cover large areas of the sea floor. Many subtidal animals including lobsters and various crab species are sensitive to open air, lack of moisture, and temperature extremes, and take shelter under the moist seaweed or on the open sea floor.
Last updated: November 2, 2021