All Taxa Biodiversity Inventory (ATBI)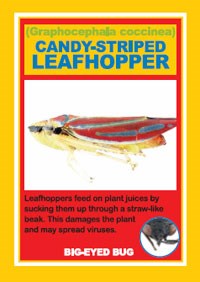 Researchers at the Museum of Comparative Zoology (MCZ) at Harvard University are collaborating with the National Park Service (NPS) and Boston Harbor Islands Partnership to inventory insects and other invertebrates in Boston Harbor Islands National Recreation Area.
Our project joins other similar efforts in parks and natural areas worldwide that are documenting local biodiversity. The primary objectives of this first phase of the ATBI are to: (1) catalog the arthropod fauna across the Boston Harbor Islands national park; (2) engage, educate, and excite the public about biodiversity through outreach and educational activities; and (3) use biodiversity data to inform park management.
The Boston Harbor Islands Invertebrate Database at Harvard's Museum of Comparative Zoology contains records for all park specimens in the entomology collections.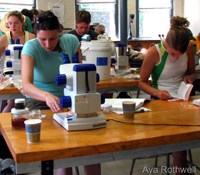 Six research projects related to the ATBI were presented at the 2008 Boston Harbor Islands Science Symposium and associated abstracts have been submitted for posting on the park website, including a project summary by the lead postdoctoral fellow. Undergraduate research projects are underway on ants as an indicator for human impact on local ecology; the biogeography, population dynamics and genetic diversity of ground beetles; and a quantitative analysis and comparison of sound spectrum partitioning in temperate communities. Graduate student research includes dissertation project on plant-pollinator networks, and the production of an interactive database that will allow students, staff, and the public to explore biodiversity data graphically and offers future opportunities to integrate mathematics into curriculum offerings.
A scientific poster summarizing the ATBI project in the park was produced that has been presented at a NPS regional natural resource managers workshop and an interpreters conference, and is now on public display.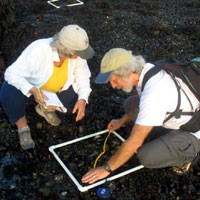 On June 6, 2005, Dr. Brian Farrell and Dr. E.O. Wilson were joined by students from Odyssey High School and from Boston Environmental Ambassadors to National Parks (BEAN) for a "bioblitz" on Lovells Island. See the video of what they found (requires QuickTime software).
Between June 10-11, 2006 another bio-blitz-this time focused on beetles-was held on Thompson and Lovells Islands. Despite cold and rainy weather, over 30 students, amateurs and professionals gathered to collect over 70 beetle species within 24 hours.
0n August 19, 2008, 40 citizen scientists (students and adults) joined 40 more scientists and professional naturalists in an Intertidal Bioblitz to explore and sample species diversity in different intertidal habitats including permanent rocky outcrops, cobble beaches, salt marshes, and mudflats on several of the islands. Over the course of the day 200 species were identified.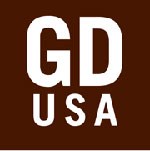 The ATBI allows park staff to create a catalyst for curiosity, learning and action from insects, which are inherently grotesque to some and invisible to others. A series of eye-catching graphic materials were created to meet this challenge. An educational card game called
PredatOR Prey
was produced. This game engages young and old to play a guessing and matching game with cards featuring eye-popping images of insects found on the Boston Harbor Islands, while learning about the dynamics of predator/prey relationships and park biodiversity.
Over 1000 decks of PredatOR Prey cards were distributed to local schools, community centers, and to the general public through area libraries and outreach events. Posters showing details of these insects along with compelling T-shirts were also given away to spark interest in the project and the science behind it. The PredatOR Prey cards and T-shirt design won mention in Graphic Design USA Magazine.
Hundreds of people participated in events like the Cambridge Science Festival and a park sponsored program "Catch the Science Bug" held on Spectacle Island where they learned about the project.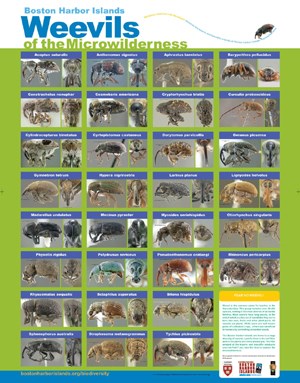 A mobile exhibition cart, displayed on Spectacle Island, showcases insects found on the islands. This exhibit includes 3-D images of the insect specimens on display. These images literally "jump out" at the viewer who is challenged to match the actual insects to the image. Shrieks and squeals are common, but with closer observation, most visitors find something new and amazing.
Other products include amazing posters that show astounding diversity found on the islands.
Last updated: October 25, 2019