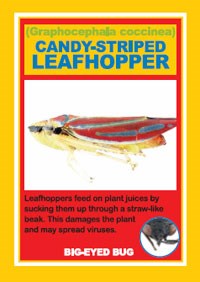 Researchers at the Museum of Comparative Zoology (MCZ) at Harvard University are collaborating with the National Park Service (NPS) and Boston Harbor Islands Partnership to inventory insects and other invertebrates in Boston Harbor Islands National Recreation Area.
Our project joins other similar efforts in parks and natural areas worldwide that are documenting local biodiversity. The primary objectives of this first phase of the ATBI are to: (1) catalog the arthropod fauna across the Boston Harbor Islands national park; (2) engage, educate, and excite the public about biodiversity through outreach and educational activities; and (3) use biodiversity data to inform park management.
The Boston Harbor Islands Invertebrate Database at Harvard's Museum of Comparative Zoology contains records for all park specimens in the entomology collections.