Webb Memorial State Park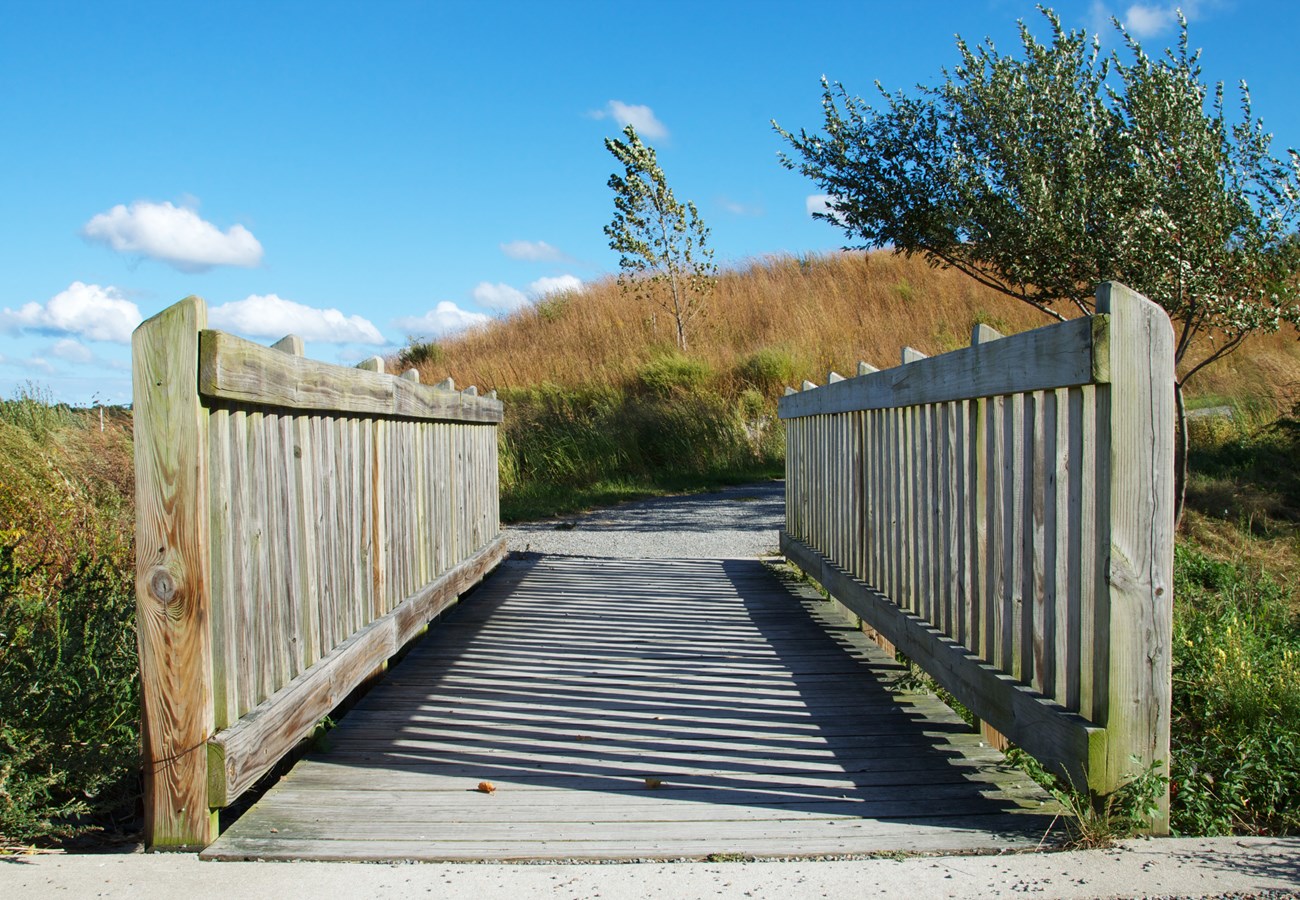 Walking trails lead through flowering trees and shaded picnic areas to excellent fishing locations.
Accessible via Weymouth Neck, Webb Memorial State Park extends into Hingham Bay. This peninsula offers visitors beautiful scenes of the Harbor, trails to enjoy, and picnic areas to gather.
Visitor Facilities & Services
| | | | |
| --- | --- | --- | --- |
| Hours: | Sunrise-Sunset | Piers/Docks: | No |
| Visitor season: | Year Round | Boat slips: | 0 |
| Visitor staff: | No | Moorings: | 0 |
| Guided tours: | No | Park boats: | N/A |
| Lifeguards: | No | Car access: | Yes |
| Flush toilets: | Yes | Campsites: | 0 (capacity ea: 0 |
| Composting toilets: | No | Group campsites: | 0 (capacity ea: 0) |
| | Yes | Camping capacity: | 0 |
| Refreshments: | No | Cooking grills: | Yes |
| Drinking water: | Yes | Walking trails: | Yes |
On-island Circulation: There are several unimproved trails on the island.
Short History
For thousands of years, local Indigenous communities accessed this land as a seasonal campsite. After European colonization, settlers likely used this land for farming and grazing. In the 1860s the site became part of the Bradley Fertilizer factory and was used for dumping industrial waste. In the 1950s the property was owned by the U.S. Government to house NIKE missiles in underground silos, and was one of approximately ten sites in the Boston area controlled from Hog Island (now Spinnaker). Military use ended in 1977 and the site was transferred to the Commonwealth of Massachusetts. Since this time, the site has been reconfigured to serve as parkland.
Natural History Overview
Vegetation
The peninsula contains a mix of successional vegetation, mowed meadow and turf areas, and ornamental tree and shrub plantings.
Wildlife
Survey in progress.
Geology
Webb is a peninsula that extends into Hingham Bay and is composed of three connected drumlins and a low marsh area. At low tide a narrow-dredged channel separates the mudflats at the tip of Webb from those of Grape Island.
Water Features
Fresh water is piped into the buildings at the southern end of the property. There is a marsh area.
Views and Vistas
Views of Grape and Slate Islands.
Structures
DEM building

Maintenance garage
Public restrooms

Edward T. Henley Memorial Assembly Building
South Shore Association for Retarded Citizens building
Picnic shelter
John H. Cole Memorial Outlook
Alarm of Grape Island Monument
Parking lot
Fences
Picnic tables
Last updated: December 5, 2022