USCG Auxiliary - Boston Light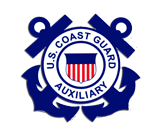 The Coast Guard Auxiliary is part of the United States Coast Guard (a member of the
Boston Harbor Islands Partnership
). The mission of the Auxiliary is to protect the public, the environment, and U.S. economic interests-in a non-military and non-direct law enforcement role. The
Boston Light Augmentation Program
is an Auxiliary program located within Boston Harbor Islands National Recreation Area that has several components: interpreter, lighthouse watchstander, and day maintenance.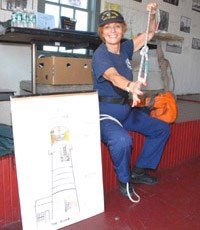 Interpreters (tour guides) augment National Park Service rangers for tours during the summer and early fall, Thursdays through Sunday. The Interpreter program is "day duty" (0930-1730).
Assistant Keepers (watchstanders) participate in advanced training, commit to four to seven days of consecutive duty (staying over-night on the island Wed-Sun or Sun-Wed).
Maintenance workers mow the lawn, paint, etc. This is "day duty" from mid-June to Mid-October.
Interested in becoming a member and volunteering? more...
Last updated: February 26, 2015