Marine Invasives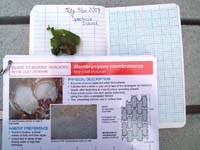 Marine Invasives Monitoring Information Collaborative (MIMIC)

The National Park Service and the Boston Harbor Islands Partnership are developing a long-term monitoring program of invasive marine organisms in the Boston Harbor Islands. The monitoring program, called MIMIC (Marine Invasive Monitoring Information Collaborative), relies on a network of trained volunteers who are working to identify new invaders before they spin out of control, and to better understand the behavior of established species. The volunteers use a protocol and identification cards to help properly document their findings:
Aquatic Invasive Species ID Cards
» MIMIC Protocol for Boston Harbor Islands (PDF - 110kb)
If you are interested in volunteering, please review the documents below and register for a program on Stewardship Saturdays. For more information on aquatic invasive species, go to the Aquatic Invasive Species Program on the Massachusetts Office of Coastal Zone Management website.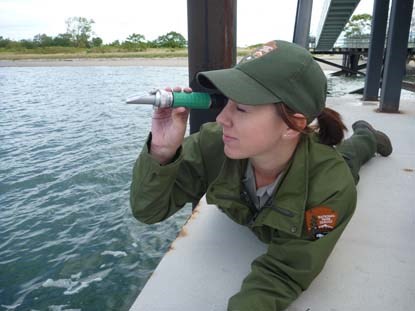 Last updated: February 26, 2015