Whitinsville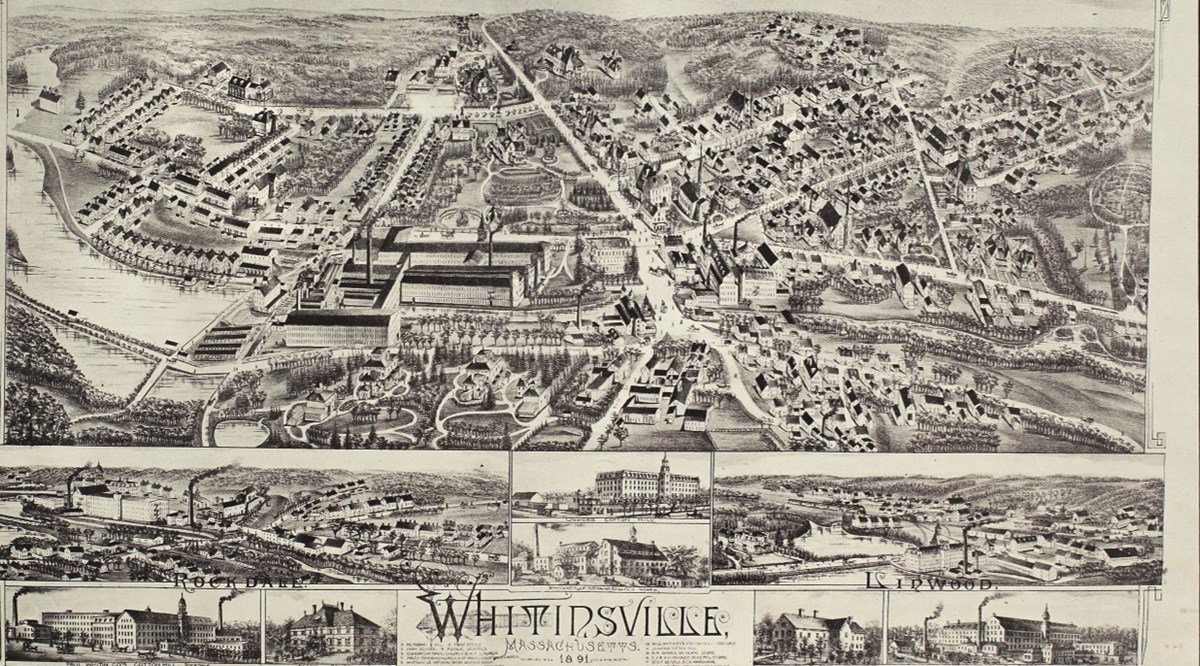 Whitinsville is perhaps the most complete example of a Rhode Island System Mill Village. Run by the Whitin family for over one hundred years, it grew from farming settlement to an industrial giant. It also offers a fascinating look at the powerful family behind it all.
After the Revolutionary War, Colonel Paul Whitin became an apprentice in an iron forge on the Mumford River. James Fletcher owned the forge and most of the land that is now Whitinsville. Paul Whitin married Fletcher's daughter, Betsy, and they had five sons and one daughter. The Whitin-Fletcher family brought the textile industry to town in 1809 by opening the Northbridge Cotton Mill.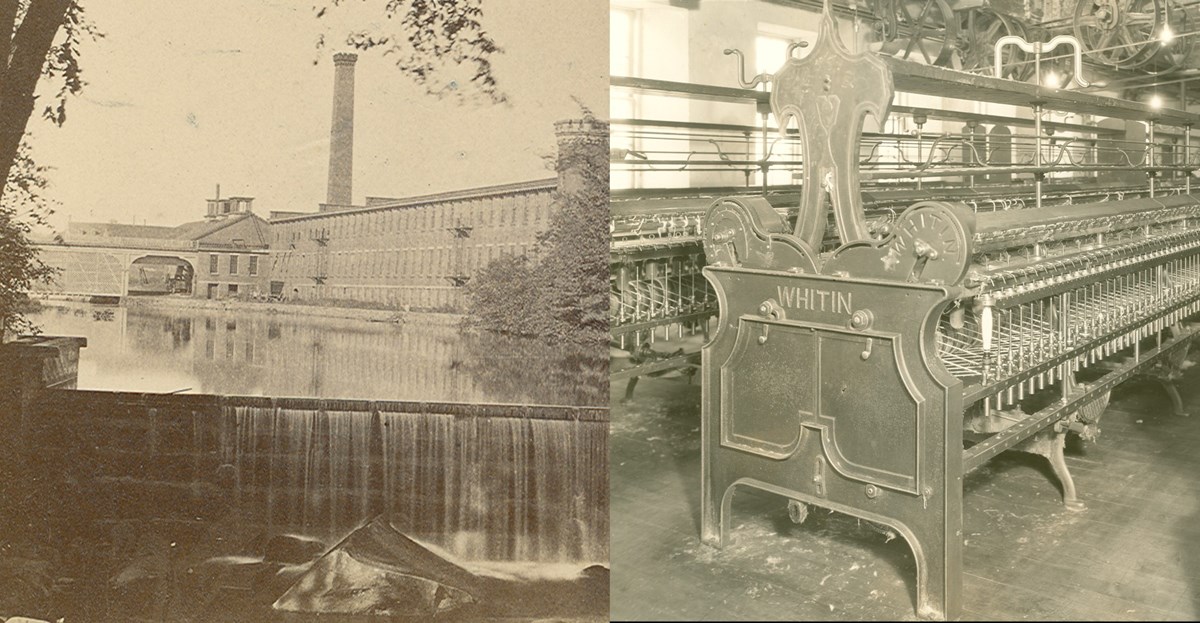 In 1826, Paul Whitin and Sons built a new brick textile mill. One of the sons, John C. Whitin, was a mechanical and marketing genius. His basement workshop in the brick mill grew into the Whitin Machine Works, which became the world's largest textile machine maker.
Over 5,600 people worked for "The Shop." The Whitins built nearly 1,000 units of worker housing between the 1820s and 1920s. The Whitins also built the town's schools, churches, town hall, library, and recreational facilities. The Whitins had grand homes from which they directed the town's political and social life. They ran the village using the system of benevolent paternalism. The Whitins provided jobs and a lovely community in exchange for worker loyalty.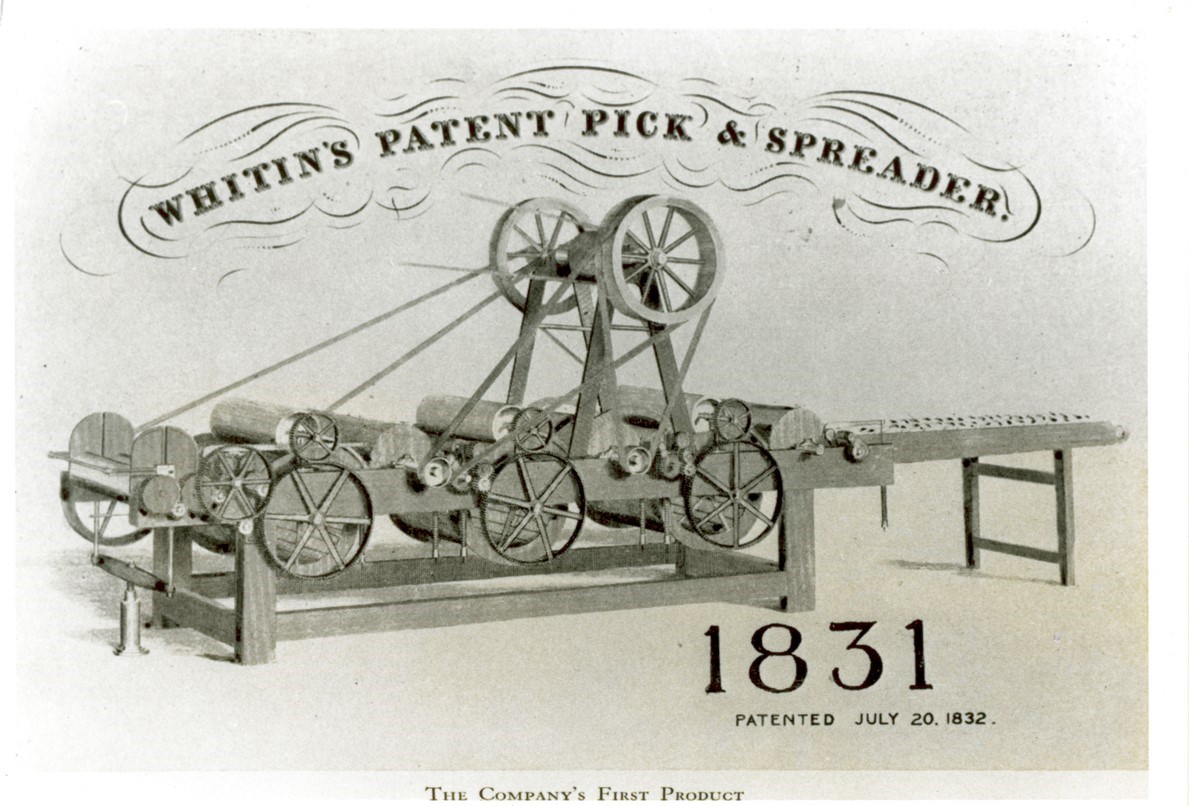 By the late 1940s, worker loyalty ran into a tide of labor unrest. When employees voted to unionize, company president E. Kent Swift resigned. Swift was the last of six generations of Whitins to run the company. The Whitins sold their interests in Whitin Machine Works and their town properties.
Whitinsville remains the population and commercial center of Northbridge, MA. Its residents still enjoy the community and services built by the Whitin family.
Last updated: July 17, 2021