History & Culture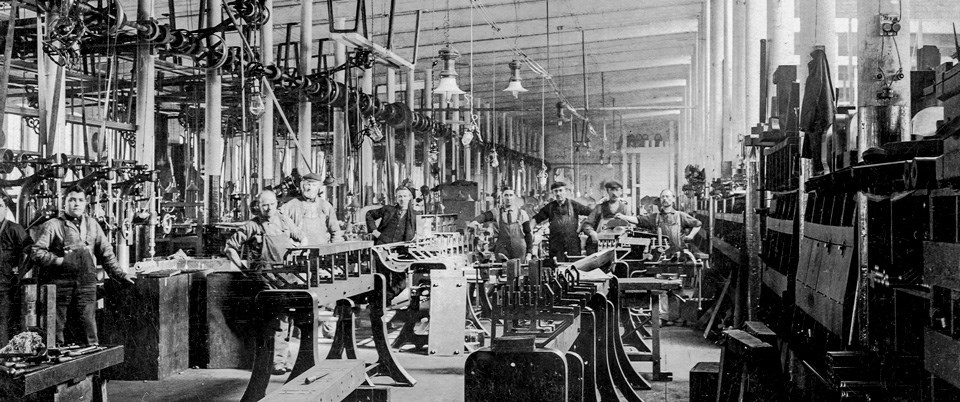 About
The Blackstone River Valley of Massachusetts and Rhode Island is the Birthplace of the American Industrial Revolution, the place where America made the transformation from Farm to Factory. America's first textile mill could have been built along practically any river on the eastern seaboard, but in 1790 the forces of capital, ingenuity, mechanical know-how and skilled labor came together at Pawtucket, Rhode Island where the Blackstone River provided the power that kicked off America's drive to industrialization.

The success of this mill (now known as Slater Mill) inspired other entrepreneurs to build their own mills, first throughout the Blackstone Valley and then eventually all over New England. To take advantage of water power sources, new mill villages were built where once only field and forest stood.
Here investors built not only mills, but homes, schools and churches for their workers. The lifestyle changes for these new mill workers, mostly Yankee farmers, were dramatic. On the farm, the seasons and the sun governed the workday. Once in the mill, the rhythm of nature was replaced by the tolling of the factory bell. Time became a commodity, to be strictly measured and sold at a set rate. The artisan's skill or farmer's produce no longer had as much value as the sheer amount of time a worker was able to stand beside their ceaseless machine.
As new and larger mills were constructed over the 1800's, new sources of workers were needed to fill them. Among the first new workers were Irish immigrants, many of whom had come to the area in the 1820's to help construct the Blackstone Canal. During the 1860's and 1870's, mill owners began to recruit French Canadians to leave their farms in Quebec and become mill workers in the Blackstone Valley. More workers followed them from nations like Poland, Sweden and Portugal. Even today, immigrants are still arriving in the Blackstone Valley from places like Central America and Cambodia to find work in the remaining mills here. The arrival of these workers changed the face of the Blackstone Valley in many ways. New languages filled the air as different cultures and traditions were added to the story of the valley.
Last updated: September 9, 2020