History & Culture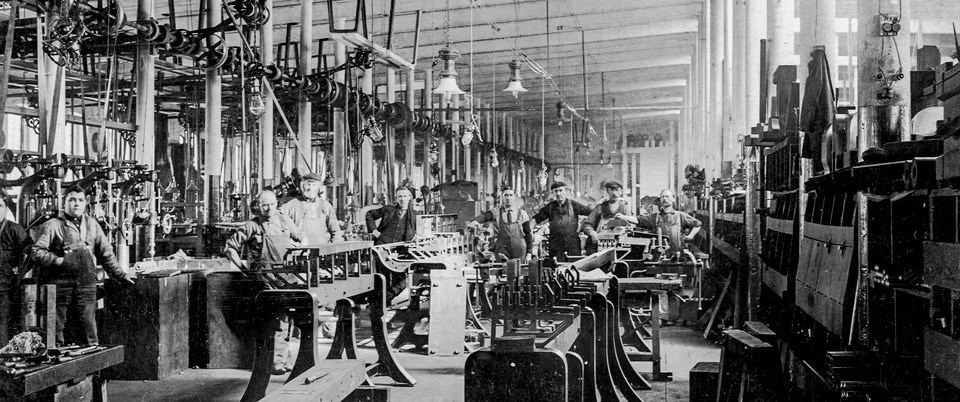 About
The Blackstone River Valley of Massachusetts and Rhode Island is the Birthplace of the American Industrial Revolution, the place where America made the transformation from Farm to Factory. America's first textile mill could have been built along practically any river on the eastern seaboard, but in 1790 the forces of capital, ingenuity, mechanical know-how and skilled labor came together at Pawtucket, Rhode Island where the Blackstone River provided the power that kicked off America's drive to industrialization.

The success of this mill (now known as Slater Mill) inspired other entrepreneurs to build their own mills, first throughout the Blackstone Valley and then eventually all over New England. To take advantage of water power sources, new mill villages were built where once only field and forest stood.
Here investors built not only mills, but homes, schools and churches for their workers. The lifestyle changes for these new mill workers, mostly Yankee farmers, were dramatic. On the farm, the seasons and the sun governed the workday. Once in the mill, the rhythm of nature was replaced by the tolling of the factory bell. Time became a commodity, to be strictly measured and sold at a set rate. The artisan's skill or farmer's produce no longer had as much value as the sheer amount of time a worker was able to stand beside their ceaseless machine.
As larger mills were constructed over the 1800's, new workers were needed to fill them. Immigrants from Ireland, Canada, Italy, Portugal, Poland, and Latin America flocked to the Valley in successive waves. Each added their own unique culture to the story of the Blackstone Valley.

Check out the links below to learn more about the People, Places, and Stories of the Blackstone River Valley.
People, Places, and Stories
People

Learn more about the people who helped influence the industrialization of the Blackstone River Valley

Places

Learn more about the significant places situated in the Blackstone River Valley that spearheaded the American Industrial Revolution

Stories

Learn about the stories that influenced the industrialization of the Blackstone River Valley
Last updated: December 14, 2021