Julian Price Park - Milepost 297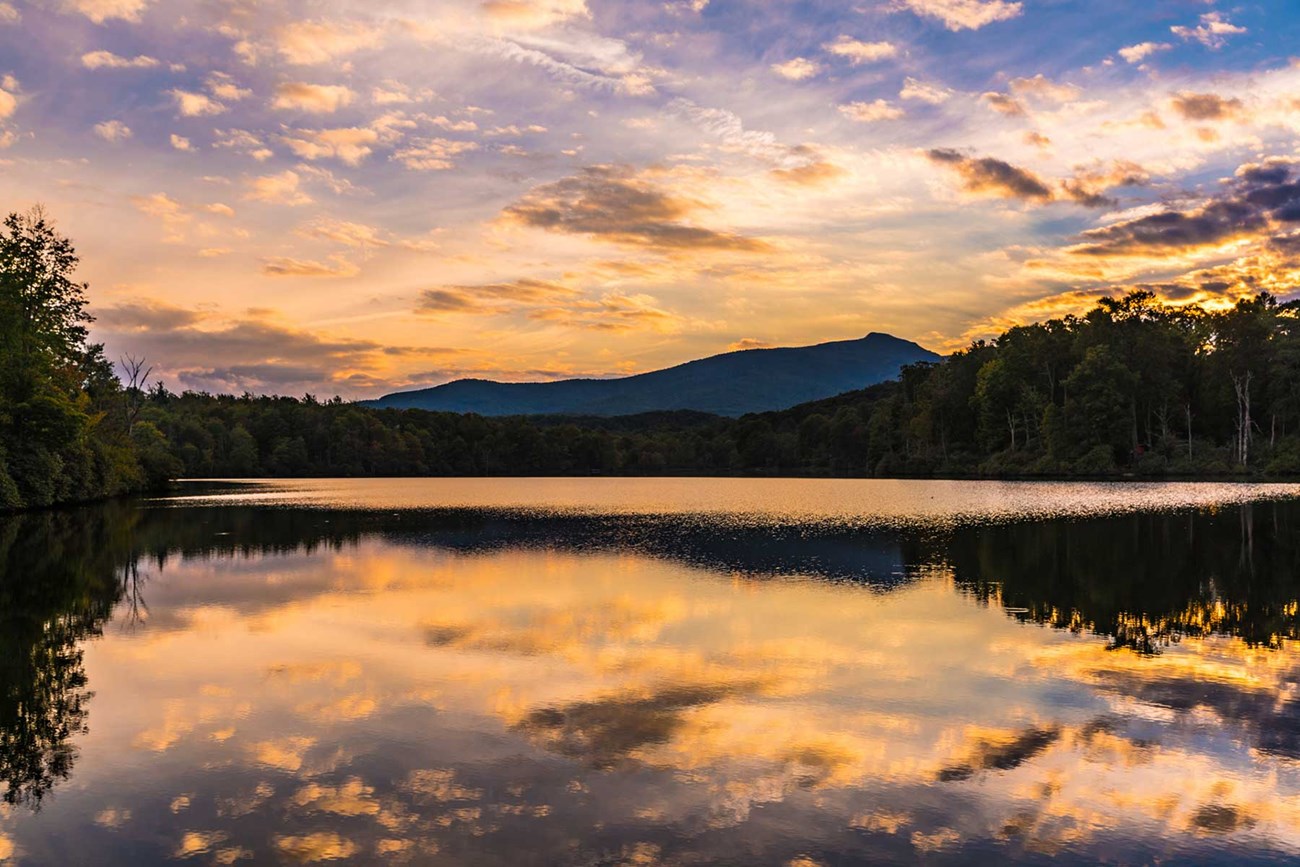 Julian Price Memorial Park is named after its former owner, insurance giant Julian Price. Price bought the 4,200 acres as a recreational retreat for his employees; after his untimely death in 1946, his heirs donated the land to the parkway as a memorial. Now, Price Park is a popular parkway destination, with plenty of opportunities to hike, fish canoe, camp, and picnic.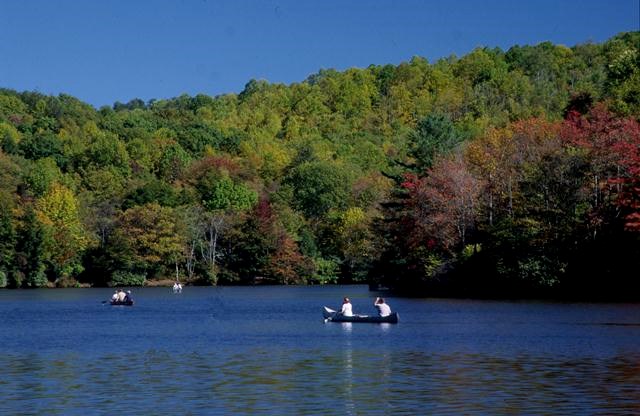 At a Glance
Hiking trails
Canoeing
Fishing
Campground
Picnic area
Points of Interest:
Price Lake: Visitors can enjoy 47-acre Price Lake is several ways: kayaking and canoeing, fishing, hiking around the edge, or driving across the dam. Visit Price Park Boat Rentals to rent a boat or canoe (not Parkway-affiliated).

Julian Price Memorial Park does not have a visitor center. In season, the closest visitor center is Moses Cone Memorial Park, 3 miles north along the parkway.
Sleeping and Eating:
Julian Price Park Campground: Spend a night under the stars at this 197-site campground. See the camping page for more details. Campground is open seasonally; check the opening schedule for specific dates.

Julian Price Park Picnic Area: Brown-bag it and grab a table at the 100-site picnic area. The picnic area is open year-round, although comfort stations are closed in the winter. When you visit Price Park, we ask that you Leave No Trace.
Things to Do:
Hike a Trail: Hike an easy or moderately-strenuous loop trail or catch part of the Mountains-to-Sea or Tanawha through trails. See the Price Park hiking trails page for more information.

Canoe Price Lake: Grab a paddle and kayak, canoe, or boat on the peaceful waters of Price Lake. Visit Price Park Boat Rentals to rent a boat or canoe (not parkway-affiliated).

Catch a Fish: Price Lake is open to fishing for anyone with a valid Virginia or North Carolina fishing license. Please see our fishing page for more information.

Last updated: October 18, 2021