Crabtree Falls Hiking Trail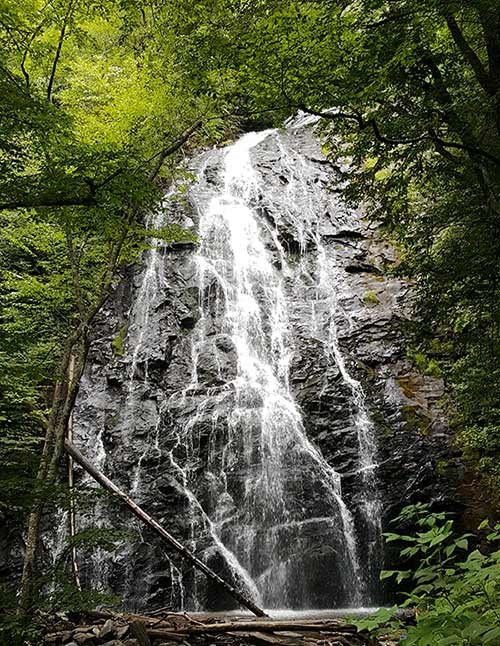 The scenic 2.5-mile loop trail to Crabtree Falls is moderate to strenuous with a steep incline and rocky terrain. Hikers should allow 1.5 to 2.5 hours for the entire hike.
From the trailhead in the parking lot behind the campground entrance, the trail descends .9 mile to the falls through a mixed oak-hickory forest. Hikers also will pass through a thicket of rosebay rhododendron.
At the base of the trail is spectacular Crabtree Falls, where water cascades over a 60-foot rock cliff. Many types of ferns and wildflowers thrive in the hollow, benefiting from the waterfall's cool spray. The wet rocks here are slippery. Please do not climb on the rocks.
After viewing the falls, hikers can return either by retracing their steps, or by continuing on a longer but more gradual ascent back to the parking lot. The longer route begins as a moderately steep switchback that provides another beautiful view of the falls. Once reaching the top of the ridge, the path levels out and meanders across Crabtree Creek and its tributaries. When the trail reaches the perimeter of the campground, signs direct hikers back to the trailhead parking area near the entrance station.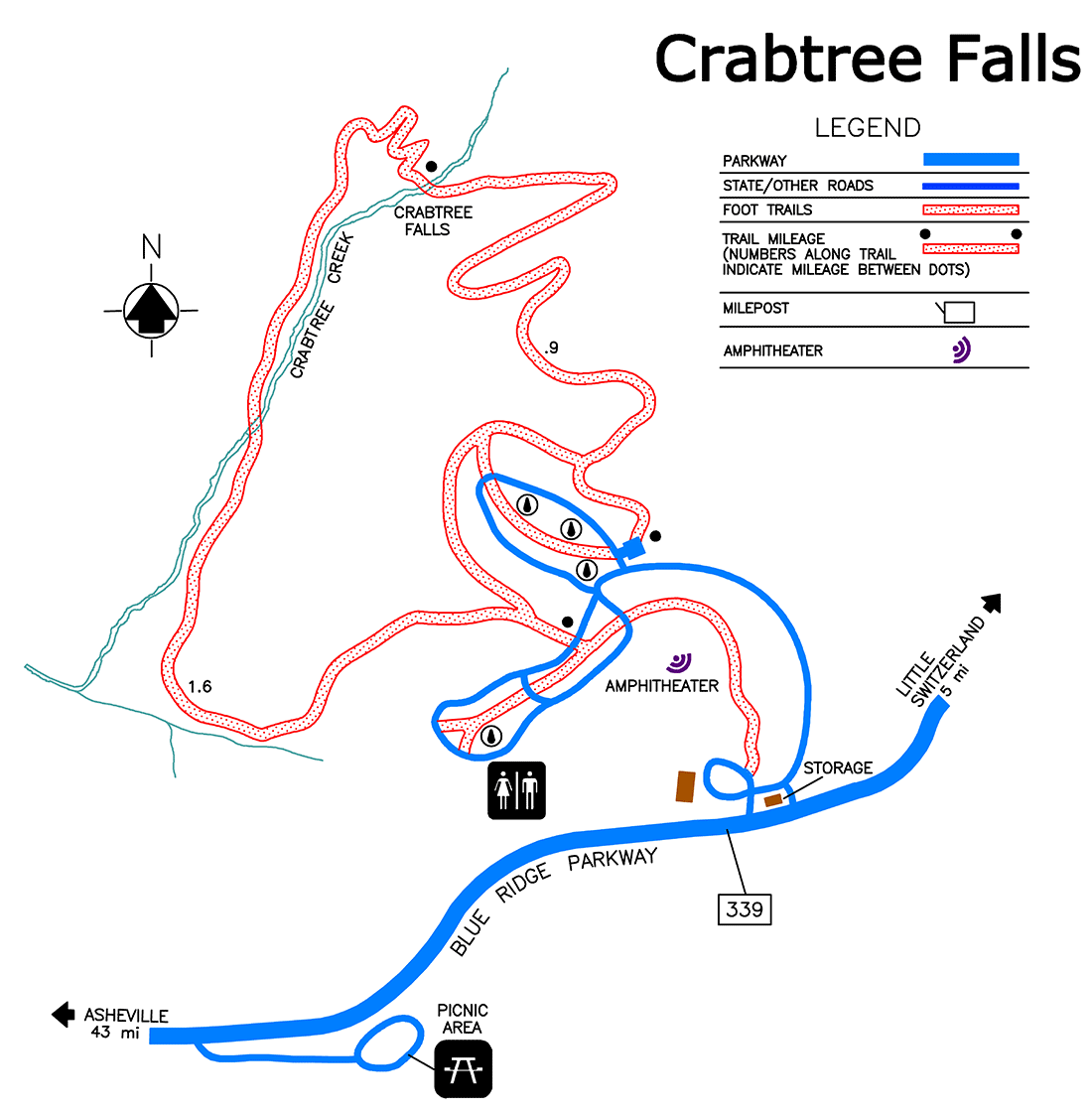 Last updated: June 1, 2016