Commercial Use Authorization Permits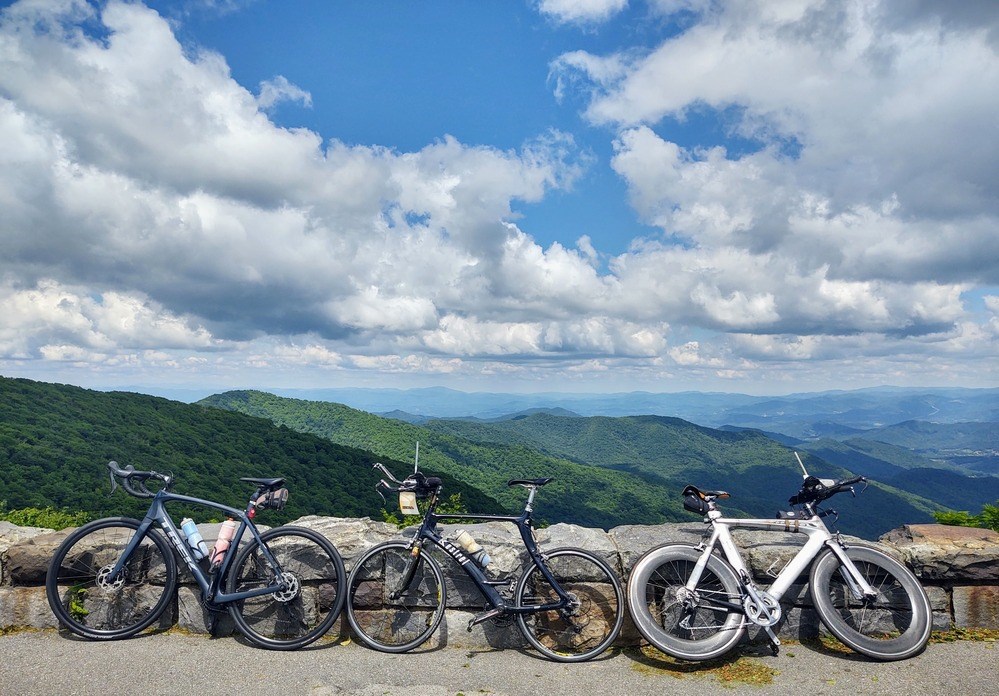 Doing Business With The Park
What is a Commercial Use Authorization?
A Commercial Use Authorization (CUA) allows an individual, group, company, or non-profit entity to conduct business activities and provide specific visitor services within a national park unit. The National Park Service (NPS) issues CUAs to manage a wide-range of visitor services. Find out more about CUAs in national parks.

Federal law mandates the NPS issue CUAs only for business activities and visitor services that:
are determined to be an appropriate use of the park,
will have minimal impact on park resources and values, and
are consistent with the park purpose, management plans, policies, and regulations.
Why Does the NPS Require CUAs?
The requirement is in 36 CFR 5.3—It is illegal to conduct business in a park area without a permit, contract, or other written agreement. Additionally, Public Law 105-391 Section 418 requires the NPS to collect a reasonable fee for CUA administration and management.
Do I need a CUA?
A CUA is required if you provide any goods, activities, services, agreements, or other function for members, clients, or the public that:
take place at least in part on the Blue Ridge Parkway,
use park resources, and
result in compensation, monetary gain, benefit, or profit.
What activities and services are authorized through a CUA?
The following categories are eligible for authorization on the Blue Ridge Parkway:
Guided Hiking Tours
Driving Tours/Trailhead Transport
Guided Bicycling Tours
Guided Climbing Tours
Guided Birdwatching Tours
Photography Classes and Instruction Tours
Guided Yoga Sessions
Environmental Education Tours
Guided Horseback Riding Tours
Carriage Ride Tours at Moses H. Cone Memorial Park
Elopement/Wedding Services
Firewood Sales (at select campgrounds)
Approved CUA categories may have limits and restrictions at the park's discretion. Activities and services not included on the list above are currently not approved for CUAs. New CUA categories may be considered in the future, but new category approval requires a thorough and lengthy review process.
CUA Restrictions at the Blue Ridge Parkway
Time of Year Restrictions: NO commercial activity may occur in the month of OCTOBER, on federal holidays, or on weekends containing a federal holiday, including Friday and Monday.

Location Restrictions: The following areas are closed to the issuance of any Commercial Use Authorizations based on inherent sensitive resource protection issues and consistently high levels of concentrated visitor use:

MP=Milepost
Inside any federal building, historic or otherwise
MP 176.2 – Mabry Mill historic area
MP 294.0 – Bass Lake
MP 302.8 – Rough Ridge Overlook and boardwalk
MP 305.2 – Beacon Heights left fork trail
MP 316.4 – Linville Falls
MP 339.5 – Crabtree Falls
MP 364.1 – Craggy Gardens Pinnacle Trail, Pinnacle Scenic View, and Craggy Dome Parking Area
MP 418.8 – Graveyard Fields
MP 422.4 – Devil's Courthouse
MP 451.2 – Waterrock Knob

View the complete list of parkway CUA Terms and Conditions.
Obtaining a CUA
Before conducting commercial activities on the Blue Ridge Parkway, businesses or individuals must submit a CUA application and receive approval from the superintendent. A printed copy of the approved CUA must be present at all times while conducting business in the park. Businesses and individuals may not conduct commercial activities on the parkway without a valid CUA or in a manner inconsistent with the terms of their CUA. Applicants for a CUA must not book or advertise for business in the park until they are in possession of the authorization.
Instructions for Applying
1. Complete and sign the CUA application form (10-550).
2. Submit your completed application electronically to: blri_concessions@nps.gov. Please do not mail paper applications.
3. Include in your application packet:
Proof of commercial general liability insurance (required for all CUA holders)
Proof of commercial auto liability insurance (required if transporting clients in your vehicles on the parkway)
4. Pay the $100 application fee. All parkway CUA fees are now paid through Pay.gov. When we receive your completed application package, we will send you an E-Bill to pay your application fee electronically through Pay.gov via bank account (ACH), credit card, debit card, or digital wallet (PayPal, Amazon) account. Please do NOT send a paper check in the mail. CUA application fees are non-refundable.
5. CUA holders are required to complete a CUA Annual Report due each January 31. If you have held a CUA in the past with the parkway, your new application will not be processed until you have submitted your Annual Report.

Commercial Use Authorizations are issued for up to two years. All parkway CUAs are valid from the date of issue until December 31 of the following calendar year. For example, if a CUA is issued on February 1, 2023, the CUA will be valid from February 1, 2023 - December 31, 2024.

If approved, there is a $300 CUA management fee that will be billed through Pay.gov. There are currently no other fees for the duration of the CUA.

If you have any questions, please email us.

We look forward to working with you!
Last updated: December 8, 2022