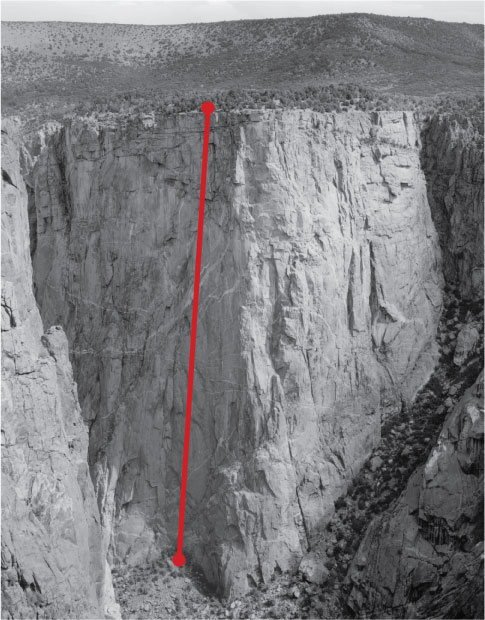 News Release Date:
October 22, 2008
Contact: Angie Richman, (970) 249-1914 x441
(MONTROSE, CO) – October 21, 2008 – National Park Service rangers responded to a report of an injured climber below the North Rim at Black Canyon of the Gunnison on the evening of October 20, 2008. At approximately 11:00 a.m., Michael Welch, 30, from Ireland, was 600 feet above ground on the Stoned Oven climbing route, about one third of the way up on North Chasm View Wall, when he fell 40 feet sustaining life–threatening injuries. Welch was roped and wearing a helmet at the time. His two climbing partners lowered him to the canyon floor, and one of them then ascended Cruise Gully route to seek help. Park rangers were notified of the accident shortly after 3:30 p.m.
Ranger Brent Mims made the hike and technical descent into the canyon while park emergency services quickly mobilized on the canyon rim. Wind and rain hampered operations, but as darkness fell, 25 rescuers from the Black Canyon Volunteer Climbing Team, the Western State College Search and Rescue Team, park rangers, and other climbers began to lower a park volunteer, Nick Wasser, with a litter on a long rope over the edge. Communications were difficult in the storm, but Wasser reached the canyon bottom and was shortly thereafter raised with Welch in the litter to the rim.
Wasser negotiated Welch over rocky ledges, overhangs and projections, aerial suspension, and darkness as rescuers pulled them up the shear cliff, following the line of the Hallucinogen route. The total distance of the haul was roughly 1700 feet. Once atop the rim, an ambulance transported Welch to an awaiting St. Mary's Care Flight helicopter that had landed in the dark safely away from the rim. At 11:40 p.m. Welch was air–lifted en route to St. Mary's hospital in Grand Junction. The total time from accident to the hospital was over 12 hours.
The Stoned Oven and Hallucinogen routes are among the most difficult and spectacular to climb in Black Canyon. Climbers from around the world hold these routes in high regard as they offer challenges unique to rock climbing in North America.