Oil & Gas Extraction
Environmental Considerations
Continued oil and gas exploration and production within the preserve today carries its own environmental considerations. Spills can contaminate waters and soils; air quality can be affected by accidental releases of volatile chemicals; vehicle traffic and new roads can compact soils and change natural drainage patterns; wildlife movements and feeding and nesting activities can be disrupted; and vegetation must be cut or cleared along seismic survey lines and pipelines and where drilling pads are placed. Visitor experience and natural quiet can also be negatively affected by oil and gas activities within the preserve. All of this must be considered as National Park Service (NPS) staff work diligently to protect the resources, visitor uses, and human health and safety so that the preserve lands can be enjoyed now and by future generations.

With nearly all the oil and gas resources under the preserve being 'owned' by non-federal mineral rights, Big Thicket continues to get requests for drilling down to and accessing those oil and gas resources. The use of best management practices like horizontal directional drilling from lands outside the preserve for both well development and pipeline placement is one tool used to minimize the impacts to the preserve. Geophysical surveys using seismic equipment are encouraged to use helicopter delivered testing equipment so that a myriad of access roads do not have to be cut through the vegetation for access to the test hole sites.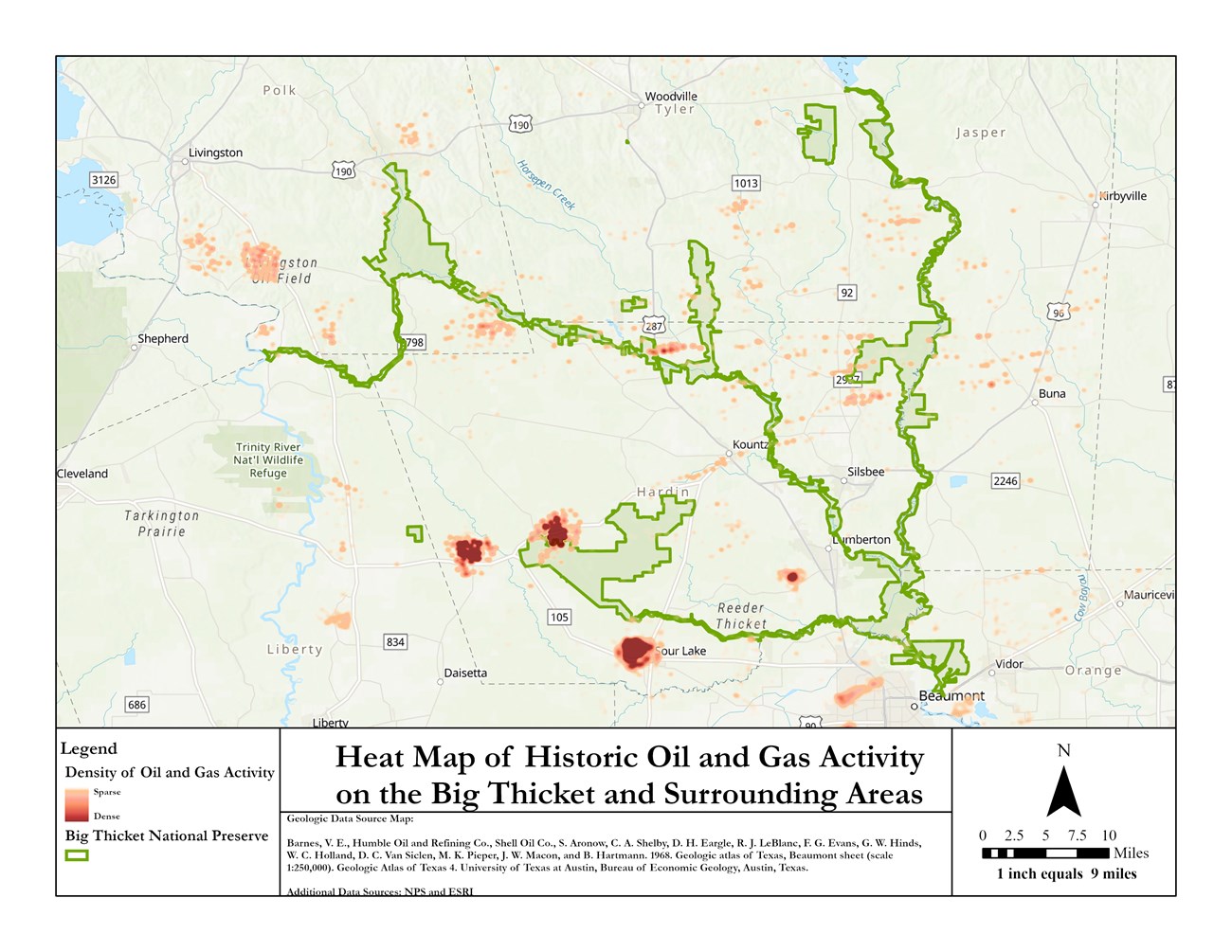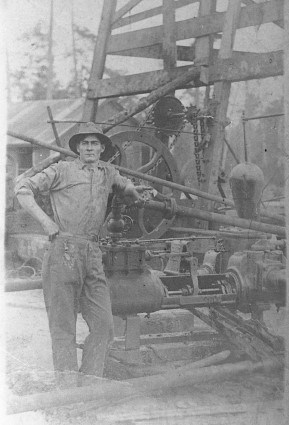 Preserving Public Land
National preserves are unique in the National Park System in that they allow the extraction of fuels, as well as hunting, as long as those activities do not jeopardize the natural values for which the preserve was established. The NPS manages permits for fuel extraction and encourages public comment on proposed plans.
History of the Oil & Gas Industry in the Big Thicket
Learn more about the early 20th-century oil boom in the Big Thicket and southeast Texas »
Last updated: October 17, 2022