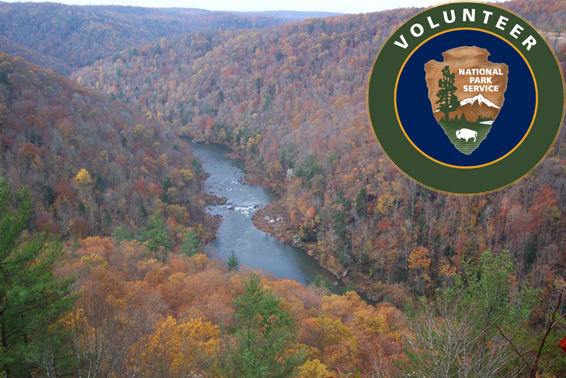 News Release Date:
February 3, 2014
Contact: Effie Houston, 423-569-9778
Contact: Dave Carney, 423-569-9778
The Big South Fork National River and Recreation Area has started a new volunteer activity called the Trail Keepers program for people who love the park's trails and want to help take care of them.  The goal of the program is to provide an extended presence in the backcountry and at the same time provide the Big South Fork's staff with information on trail conditions and issues.
People who adopt a particular trail are expected to hike that designated trail at least four times during the calendar year, report on overall trail conditions, pick up any trash, and submit a trail condition report after each hike.  Being a Trail Keeper does not involve heavy trail maintenance or the use of any kind of power equipment.  Trail Keepers may use a small handsaw to cut out small trees that are down across the trail and may move branches and do light maintenance by hand.
The program is being launched first for the trails in the Kentucky side of the park but eventually will be available for every trail in the Big South Fork.
"There are so many people who love to hike, bike, and ride the trails at the Big South Fork.With more than 400 miles of trails to take care of, we think this program will be a great way to have folks who have a special interest in a particular trail help the Park Service keep it in great shape," said Niki Stephanie Nicholas, park superintendent.
To learn more about the Big South Fork Trail Keeper program go to
https://www.nps.gov/biso/supportyourpark/volunteer.htm
or call Effie Houston, the park's volunteer coordinator, at (423) 569-9778.