Volunteer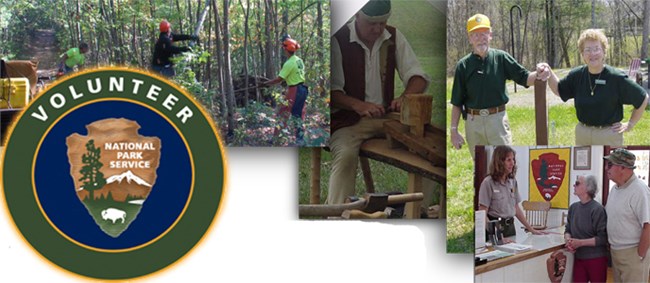 Volunteering at Big South Fork
Each year hundreds of volunteers contribute approximately 30,000 hours of service to Big South Fork National River & Recreation Area. Volunteers are involved in virtually every aspect of park operations. Some work full-time during the summer season, while others may work one day a week or even for a few hours on a special project. Some are students and others are retirees looking for adventure during their "golden years." Some maintain and/or patrol trails while others work as campground hosts or as visitor center personnel.
Regardless of age or background, these folks share a desire to make a positive contribution to the management of the park. Volunteers are a valuable and valued part of our operation and our community.
For more information regarding the Big South Fork volunteer program, please contact the volunteer coordinator at 423-569-9778.
Mailing Address:
Attention: Volunteer Coordinator
Big South Fork National River & Recreation Area
4564 Leatherwood Road
Oneida, TN 37841
Campground Host Summary of Duties:
Campground hosts serve as volunteers in the National Park Service's Volunteer-in-Parks (VIP) Program. Hosts assist park staff with campground operations and provide a variety of information to visitors including: campground and food storage regulations; safety advisories concerning visitation while in bear country; backcountry camping, hiking, and fishing; National Park and concession facilities; interpretive programs; road conditions; park natural resources and other points of interest.
Hosts are often thought of as the "eyes and ears" of campgrounds. They provide supervisors and rangers with information regarding campground facilities, visitor use, wildlife sightings, and safety concerns, but do not take direct action involving law enforcement situations. Hosts may staff visitor centers, provide upkeep of campgrounds, assist with the selection of campsites, and camp registration and fee payment. They do not accept or handle recreational fee transactions. The wearing of a VIP uniform identifies campground hosts. You may be reimbursed for the cost of required uniform clothing items.
Most campgrounds have full recreational vehicle hookups for hosts, but a few are more limited in utility services. Campground hosts live in designated sites within the campgrounds and are subject to visits and requests for assistance at all hours of the day. Hosts should plan on working in all kinds of weather. Due to training requirements, most campground host positions require a commitment of at least three months. Campground seasons vary depending on the campground.
Select one of the campground host sites below for more information on how to apply.
Current Volunteer Opportunities


Last updated: March 14, 2023