News Releases
October 12, 2017
Anniversary Photo Exhibit at Biscayne National Park
A new photography exhibit Celebration! by Kirsten Hines, opens in the Dante Fascell Visitor Center gallery at Biscayne National Park on October 18, 2017. An opening reception takes place from 1 to 3 p.m. on October 22, 2017, that features an opportunity to meet the artist along with fellow author James A. Kushlan. The free exhibit and reception mark the beginning of the park's 50th anniversary celebration.
October 08, 2017
Secretary of the Interior Visits Biscayne National Park
Secretary of the Interior Ryan Zinke visited Biscayne National Park on Sunday, October 8, 2017, as part of his South Florida tour to see the impacts of Hurricane Irma. He toured the park by boat, surveyed and helped repair damage from Hurricane Irma, and met with park staff and visitors.
October 03, 2017
Biscayne National Park Re-opening After Hurricane Irma
Biscayne National Park is re-opening after Hurricane Irma. The Dante Fascell Visitor Center will open at 9:00 a.m. on Wednesday, October 4, 2017. Convoy Point grounds will open at 7:00 a.m. the same day. Park islands including Boca Chita, Elliott and Adams Keys are open.
October 02, 2017
Biscayne National Park Reopens Adams Key
Biscayne National Park is pleased to announce the reopening today of Adams Key, a popular day use area in the park. The key has been closed since Hurricane Irma swept through the area on September 10, 2017.
September 05, 2017
Biscayne National Park Closes Facilities in Preparation for Hurricane Irma
Today at 5:30 p.m. Biscayne National Park closed facilities including the visitor center, campgrounds and island facilities, in preparation for the landfall of Hurricane Irma. Boating in park waters remains open, including the Intracoastal Waterway and other channels.
August 04, 2017
Mangrove Coast Exhibit Opens in Biscayne National Park Gallery
The work of award-winning photographer Barry Fellman is featured in the Dante Fascell Visitor Center Gallery from August 4 through October 15, 2017. The Mangrove Coast exhibit features photographs that explore the unexpected beauty, rhythms and patterns of spectacular mangrove habitats.
July 19, 2017
New Mooring Buoys Installed in Biscayne National Park
Six new mooring buoys were installed around the Fowey Rocks lighthouse in the northeast corner of Biscayne National Park. These buoys will help visitors to secure boats and enjoy park recreational activities, and also protect reefs from anchoring damage.
May 24, 2017
Opportunity to Provide Offers for Concession Tours in Biscayne National Park
Biscayne National Park released a prospectus outlining a business opportunity to provide offers on a concession contract. The new contract includes visitor boat trips to scenic park islands. Tours will depart from Dinner Key Marina in Miami and the Dante Fascell Visitor Center at Convoy Point near Homestead.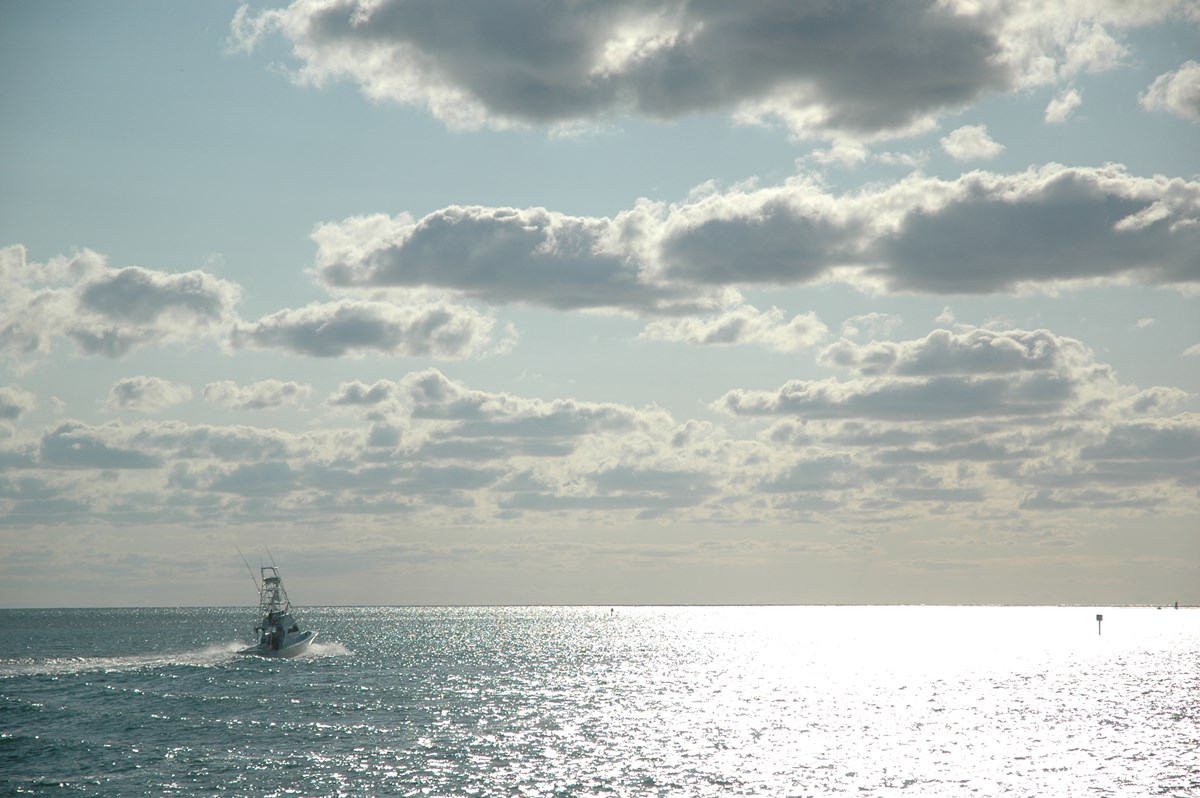 .


Last updated: March 6, 2017