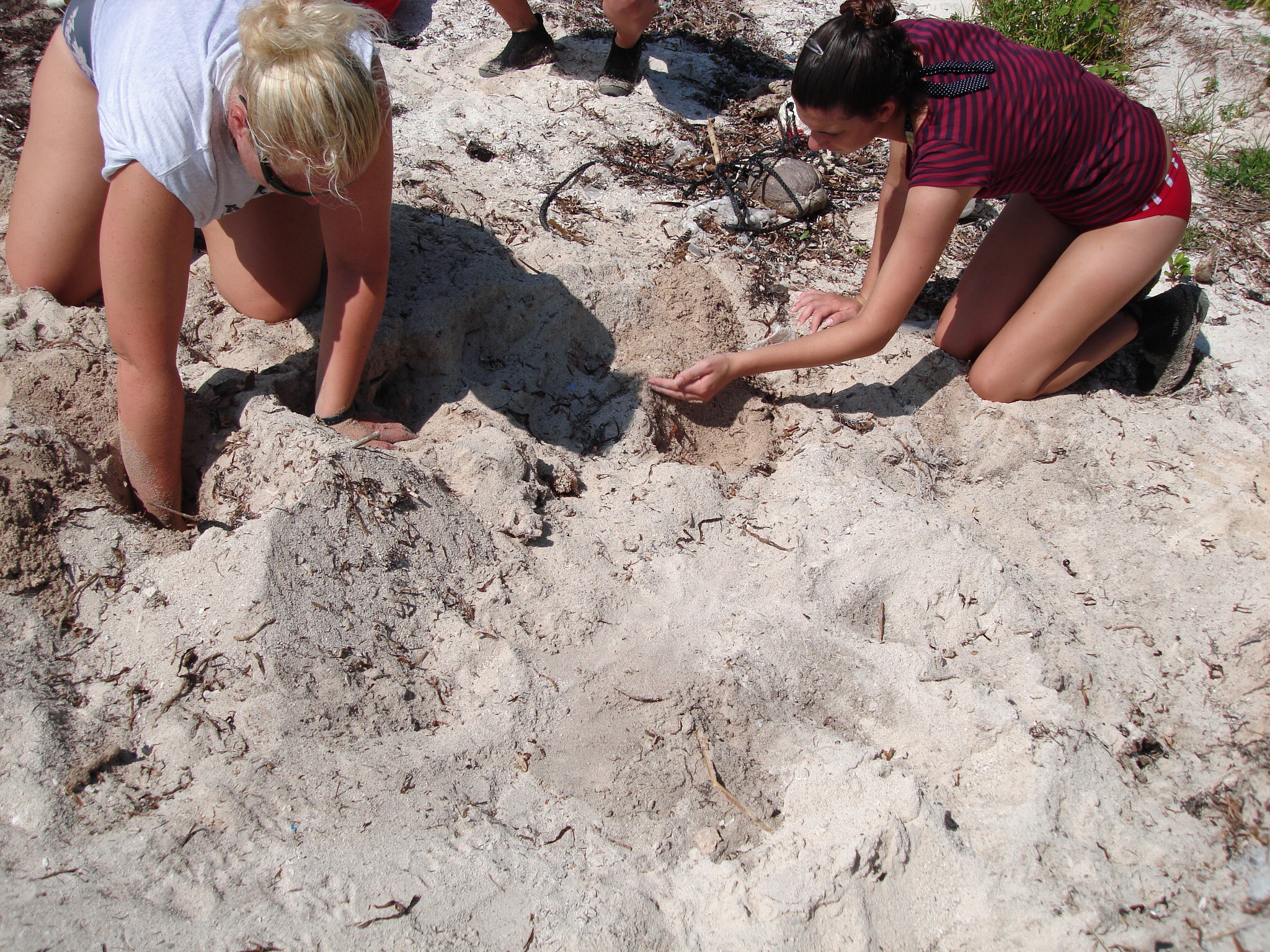 There are several simple steps you can take to promote conservation of sea turtles and their habitat
1. Remember that sandy beaches are the nesting sites for loggerheads and other sea turtles:
Keep beaches clean- please do not leave trash on the beaches, and if you feel inspired, please remove trash left by others!
Avoid walking on the sandy dunes above the tide line, as you could step on a turtle nest.
Avoid unnecessary lighting (such as flashlights and camera flashes) at night; the moon should be the only light present, and will guide the hatchlings to the sea.
If you see a turtle coming ashore to nest at night, observe and enjoy from a distance, but do not approach the turtle.
2. Participate in habitat restoration events aimed at improving sea turtle nesting beaches. Clean-up events such as Baynanza (in April) and the International Coastal Clean Up (third Saturday in September) provide opportunities for hands-on work with meaningful results. Call 305-230-1144 for more information about how you can get involved!
3. Report injured or dead turtles to Biscayne National Park (if the turtle is observed within park boundaries) at 305-230-1144, x3112 or to Florida Fish and Wildlife Conservation Commission at 305-956-2500 or 1-800-404-3922. Also report if you observe others disturbing a turtle or a nest.
4. Spread the word about sea turtles and the challenges they face. You don't need to be an expert or a teacher. A little bit of knowledge and a lot of passion will go a long way. Talk to your friends, your relatives, your neighbors, and anyone else who will listen about the issues facing sea turtles today and what each of us can do to promote their conservation.
***Remember, because all sea turtles in Florida are classified as 'threatened' or 'endangered', these sea turtles are afforded special protection under U.S. Federal law. It is illegal to tamper with turtles and their nests, and special permits are needed for any work affecting and/or involving sea turtles, even if those activities will benefit the turtles.
Click here to return to the Sea Turtle Main Page, or click on one of the links below to learn more about sea turtles: