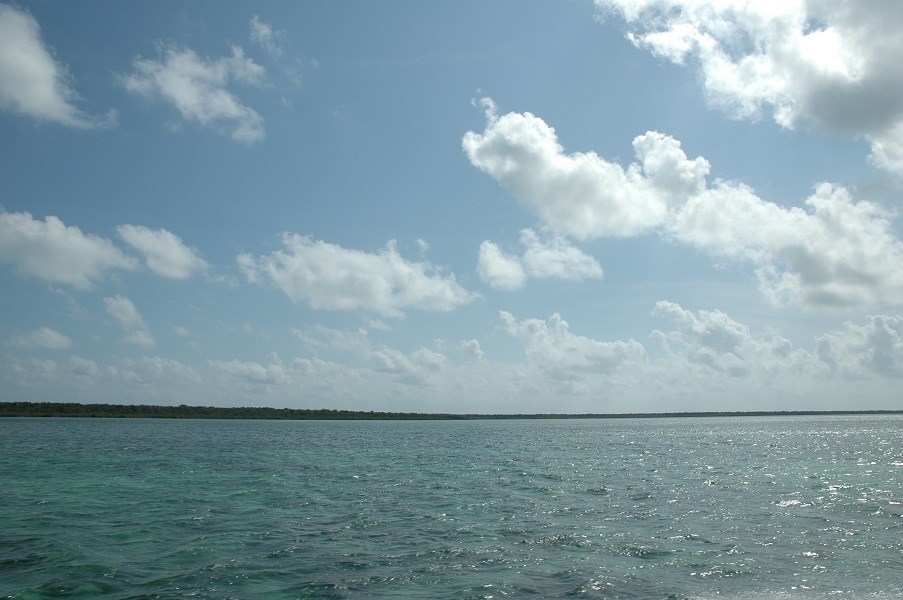 A vast expanse awaits. It extends from the mangrove shoreline and over Biscayne Bay. With the wide blue sky above and gin clear waters below, you seem suspended in time and space.

There is movement all around. A brown pelican glides overhead, suddenly turns and crashes into the water to scoop up a meal. A sea turtle floats over a seagrass meadow and a manatee grazes nearby. Life surrounds you.
Biscayne Bay is a shallow estuary. It is a place where freshwater from the mainland mixes with salt water from the sea. The bay serves as a nursery for marine life. Lush seagrass beds provide hiding places as well as food for a vast array of sea life. Many fish, crustaceans and shellfish spend a portion of their lives in the protective environment of the bay.
The bay is one of the most productive ecosystems in the park. Fresh water flow brings nutrients from inland areas. Plants combine these nutrients with energy from the sun, carbon dioxide and water to produce food.
Beneath the clear water of the bay are two primary ecosystems; hardbottom and seagrass communities.