Volunteer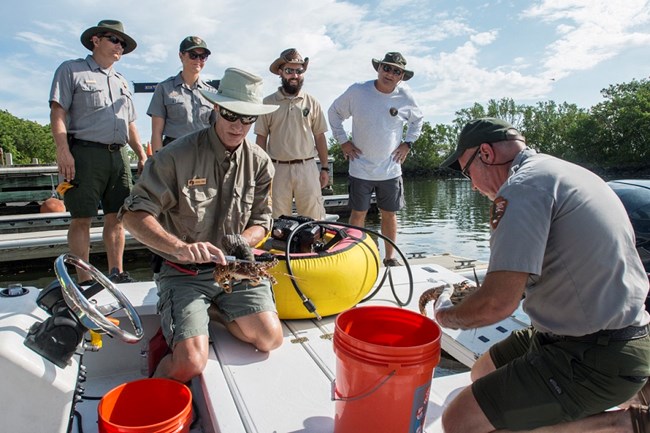 Whether you are retired and looking for a way to give back to the community, a college student looking for valuable career experience, or someone actively working and looking for an occasional change of pace, there are opportunities to be a park volunteer. Park volunteers fill a variety of roles including:
Providing information at the Dante Fascell Visitor Center
Participating in cleanups that remove marine debris from shorelines
Helping at various outreach events around the community
Working with kids and families at the park's award-winning Family Fun Fest
Roving park islands in a boat to provide visitor information
Painting, working with tools and island trail maintenance
Volunteer positions are now announced on Volunteer.gov. Enter keywords "Biscayne National Park."

Go to volunteer position descriptions for a sampling of some of the typical offerings year round.


Last updated: April 20, 2018