Our Partners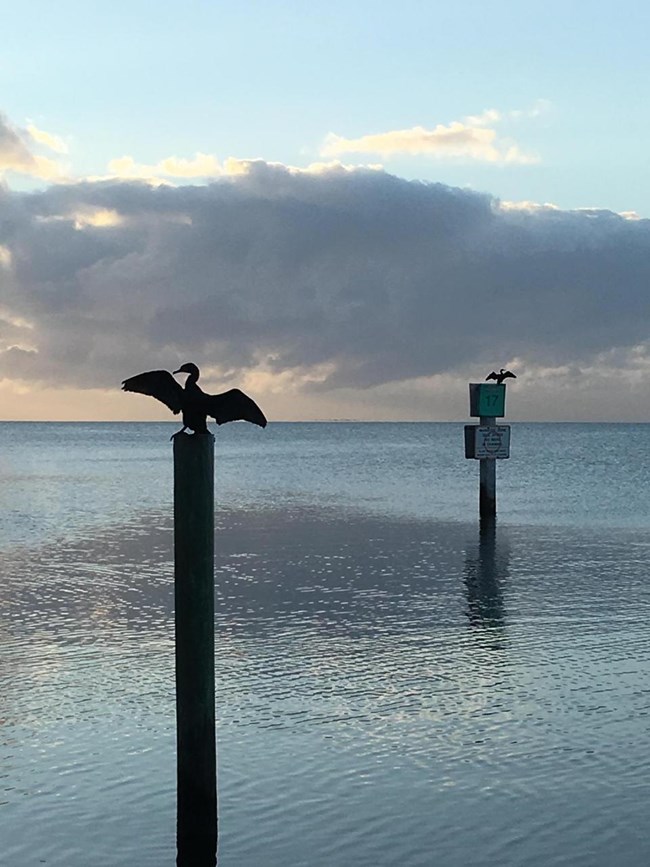 Partnerships are crucial to the success of the park conservation and education mission, and the park is always open to ideas for new ventures. Park partners include organizations that help sponsor internships in the park. Our park partners include:
The Biscayne National Park Institute is under the direction of the Florida National Parks Association. It provides immersive educational experiences for park visitors. These interactive programs teach visitors about the ecosystems and history of the park and its surrounding areas.

The South Florida National Parks Trust operates as a local fund of the National Park Foundation, chartered by Congress as the official charitable partner of America's national parks. The Trust works to ensure that more people have an opportunity to visit and enjoy South Florida's national parks by supporting educational programs, volunteer activities and visitor services.
The Florida National Parks Association features books, videos and related products about the flora, fauna and history of the South Florida national parks. Net proceeds from the sale of products are returned to the parks to support educational and visitor service programs.
The National Parks Conservation Association works to protect and enhance America's national park system for present and future generations. This mission is accomplished through advocacy for the parks and the National Park Service, education of the public and of decision-makers regarding park issues, and through assessment of the health of the parks and park management.
The Student Conservation Association is a national nonprofit group that places thousands of volunteers annually as conservation interns. Volunteers help to protect vital habitats, threatened wildlife and other at-risk resources in our nation's parks, forests and urban green spaces. This unique experience instills an ethic of conservation and inspires lifelong stewardship that benefits our members, our society and our environment.
Tropical Audubon Society is a group of dedicated citizens who care about the quality of South Florida's environment. They have a three-pronged approach to meeting their mission; conservation, education and enjoyment.
Tropical Everglades Visitor Association is a non-profit organization that operates a visitor center on US Highway 1 in Florida City. Their dedicated volunteers have a special knowledge of South Florida attractions, lodging and restaurants.
Greater Miami Convention and Visitors Bureau is the official sales and marketing organization for Greater Miami. They provide South Florida tourism information including attractions, events, clubs, accommodations and more.


Last updated: December 12, 2020