Things To Do
Visitor Center
The park's visitor center offers museum exhibits, a film, and a book sales area. The award winning film Weet'uciklitukt: There's No Turning Back, Battle at Big Hole provides an introduction to the Nez Perce Flight of 1877 and the battle that took place at this site. The film is shown throughout the day and is close-captioned. Audio and braille guides are available upon request.
Viewing Deck
The outside observation deck provides an opportunity to explore the battlefield year round. Viewing scopes allow close inspection of the tipis, the 1883 granite monument, and the howitzer cannon from afar.
Trails
Experience the sacred nature of this battleground by hiking a trail out to the camp where the Nez Perce lay sleeping when the battle began, over to the grove where the Nez Perce warriors held the soldiers and Bitterroot volunteers under siege, or up to the site where the Nez Perce warriors capture the army's mountain howitzer cannon.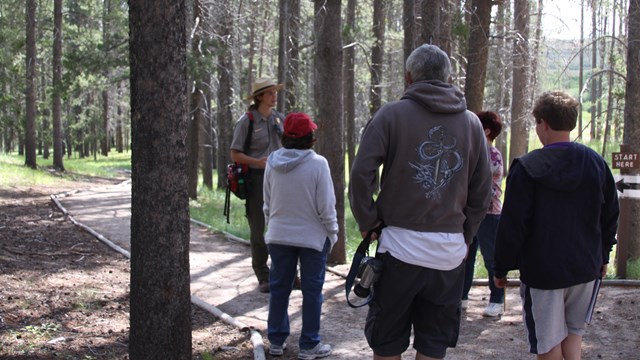 Ranger Programs
Attend a guided tour of the battlefield, a ranger talk at the visitor center, or a special cultural demonstrator's program.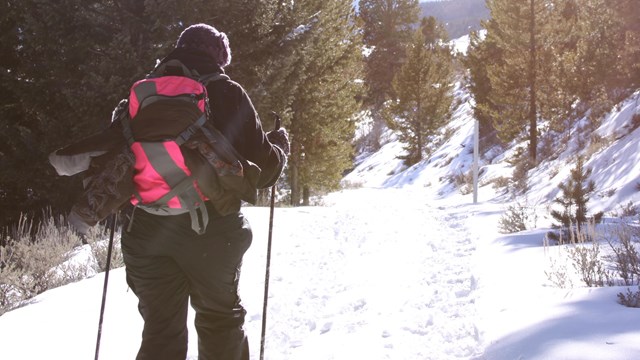 Big Hole National Battlefield Trails
Experience the sacred nature of this battleground year-round by hiking or snow-shoeing one of our three trails.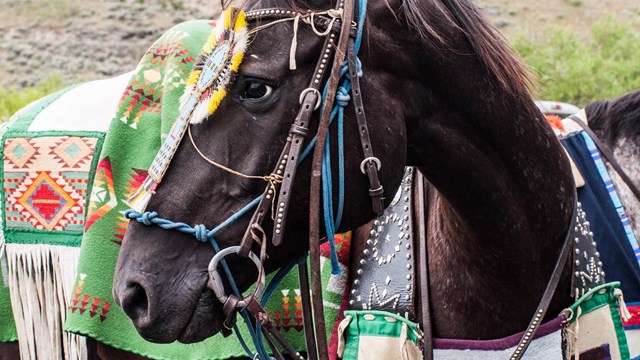 Big Hole Commemoration is August 6, 2022
Each year the Nez Perce host a commemoration to remember those who lost their lives at Big Hole and pay tribute to those who survived.


Last updated: July 29, 2022