Visiting Sustainably

Big Bend is a fragile environment that relies on protection from all of us. Learn how you can be the best steward of this amazing place while you visit.

Check out the links below for suggestions on simple things you can do to help protect Big Bend.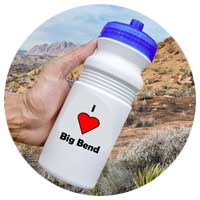 Refill your water bottles!
Did you know that you can reduce plastics in the waste stream, litter along trails and walkways and greenhouse gas emissions just by refilling a reusable water bottle? Go to Big Bend's Reduce, Reuse, Refill page to learn more.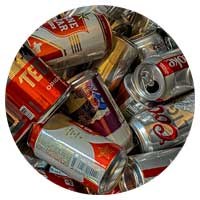 Reduce, Reuse, Recycle!
Big Bend has a significant recycling program! Learn what and where you can recyle and how we're working to reduce the impact of our landfill on the Recycling page.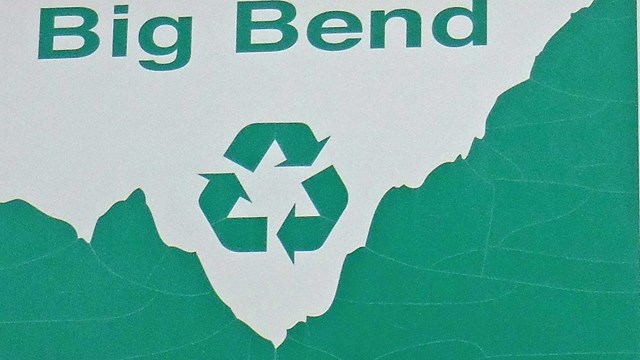 Big Bend Recycles!
Disposing of waste properly and recycling helps keep Big Bend beautiful, protects wildlife, and saves money!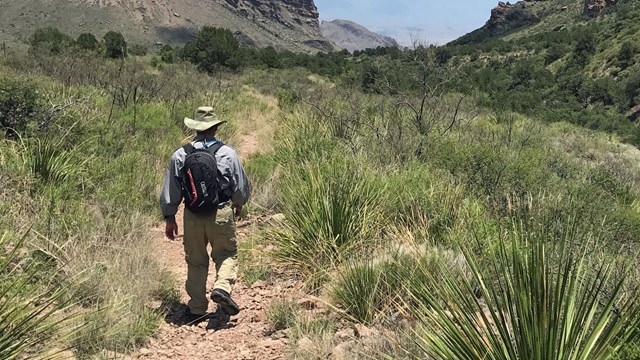 Leave No Trace
During your visit to Big Bend, do everything you can to minimize your impact on the desert landscape..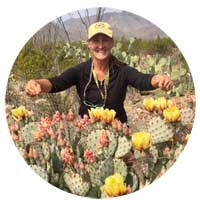 Traveling Green!
is a great way to help Big Bend and other areas you visit reduce carbon emissions, divert and reduce what goes into the waste stream, and to generally help the environment. Visit our Traveling Green page for helpful tips on planning your next green adventure.
Thanks for doing what you can to help protect our environment!
Last updated: August 31, 2022