Ross Maxwell Scenic Drive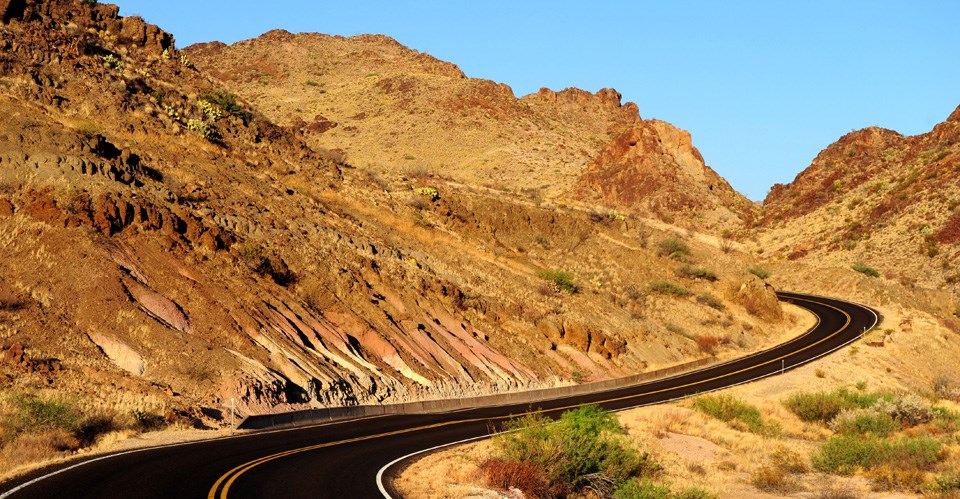 The thirty-mile Ross Maxwell Scenic Drive leads to the Castolon Historic District and Santa Elena Canyon. Along the way the road showcases some of the historic and geologic features this region is famous for.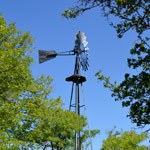 The Sam Nail Ranch
One of the many homesteads once active in the Big Bend, the remnants of Sam Nail Ranch now provide shade and habitat for desert wildlife. A windmill still pumps water and attracts an interesting variety of birdlife. Sit quietly on the bench and listen for javelinas moving through the brush, or enjoy watching painted buntings, green-tailed towhees, and mockingbirds.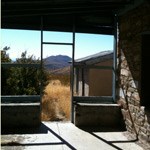 Blue Creek Ranch Overlook
This overlooks provides a view of the headquarters of the Homer Wilson Ranch, one of the largest in the region prior to the establishment of the park. A short trail leads down the ranch buildings and connects with the Blue Creek Canyon and Dodson trails.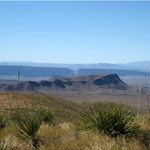 Sotol Vista Overlook
From the viewpoint perched high above the desert floor you are rewarded an unparalleled vista of the entire western side of Big Bend National Park, including magnificent Santa Elena Canyon in the distance.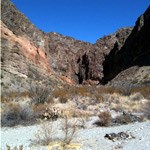 Lower Burro Mesa Pouroff
Take the 1.5 mile side road to the base of the colorful cliffs of Burro Mesa. A 0.5 mile trail leads into a hidden box canyon with a high, dry waterfall. A variety of desert plants and superb geology surround you at this worthwhile roadside stop.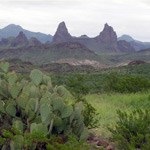 Mule Ears Viewpoint
A beautiful viewpoint along the Ross Maxwell Scenic Drive. From the parking area, the Mule Ears Peaks dominate the view. A 2-mile long trail leads to a delightful desert spring.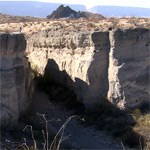 Tuff Canyon
Tuff Canyon was carved out of soft volcanic tuff (compressed ash). The deep and narrow canyon is easily observed from two viewing platforms. If you wish, you may enter and hike through the gorge.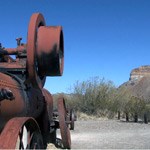 Castolon Historic District
Established as a cavalry camp in the early Twentieth Century, Castolon later served as the headquarters of the La Harmonia Company. A visitor center and camper store are located here. The Cottonwood campground is located nearby.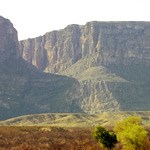 Santa Elena Canyon
The Rio Grande has sliced a 1,500-foot vertical chasm out of pure limestone to form one of the most magnificent canyons in the park. As you look down Santa Elena Canyon, the left wall of the canyon is in Mexico, while the right wall is in Texas. A fabulous trail follows the river upstream then drops down to the canyon floor. Taking a float trip through the canyon is also an enjoyable venture.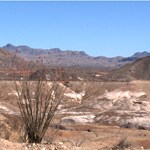 Old Maverick Road
The Old Maverick Road runs between Maverick Junction and Santa Elena Canyon. It is a 14-mile improved dirt road that passes along the Terlingua Creek badlands on the west side of the park. A number of historic sites are located along the road.
Last updated: May 21, 2020