Mariscal Rim Trail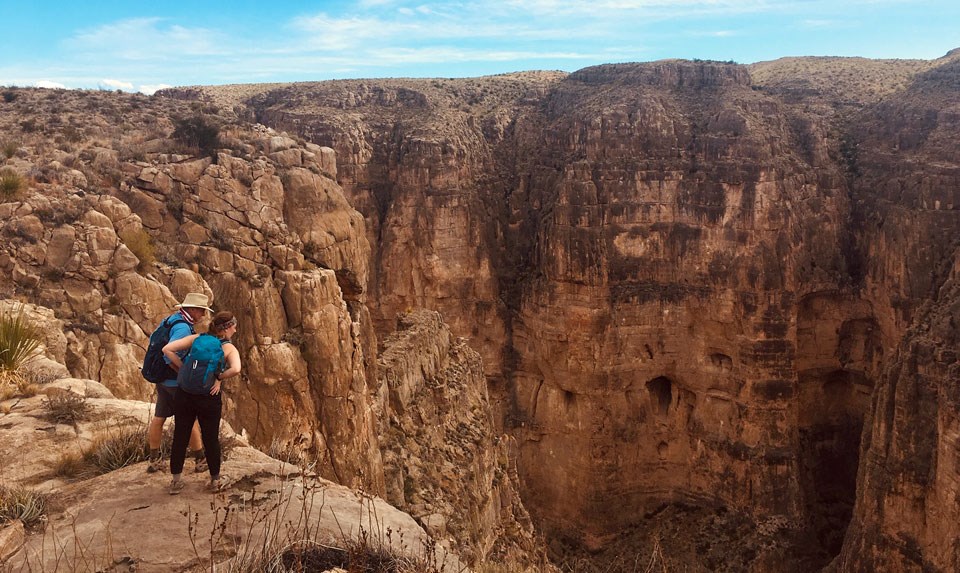 The Mariscal Rim Trail is as rewarding as it is remote. The trail is 6.5 miles round trip from the trailhead. The trailhead is located in the park's most remote location along the River Road near Talley. It takes approximately 2 hours to reach the trailhead from the paved park road. A high-clearance vehicle is required to reach the trailhead.

Notice: Hikers must be duly prepared for the challenges of this trail. Temperatures may well exceed 110°F during spring and summer. You will find NO shade and NO water along this trail. This combination of factors make this trail potentially deadly during the late spring and summer. Tell someone your plans before heading out. Always wear a hat, and clothing to protect against the sun's radiant heat, take along plenty of water (1 gallon per person/day) and salty snacks, and start early when temperatures are cooler.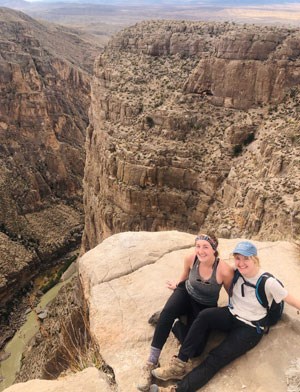 The route crosses open desert for approximately 1.5 miles before steeply ascending to the rim. Well placed rock cairns make it fairly easy to follow the route. Views are magnificent as you ascend the western slopes of Mariscal Mountain. You will be able to see the expanse of the park's low desert, and mountains stretching far off into Mexico. Mariscal Canyon itself is difficult to see until you arrive at the rim, and suddenly encounter the 1,400 foot deep precipice.
You will find yourself at the sheer edge of Big Bend's narrowest and steepest of the three major canyons. In this canyon, the river makes its northward turn that give the "Big Bend" region of Texas its name. Enjoy the sights and silence, then return the way you came.
Before heading out, stop by a park visitor center to find out about road conditions and trail updates. Ask for the detailed pamphlet that highlights the route..
Last updated: February 13, 2020