Fossil Discovery Exhibit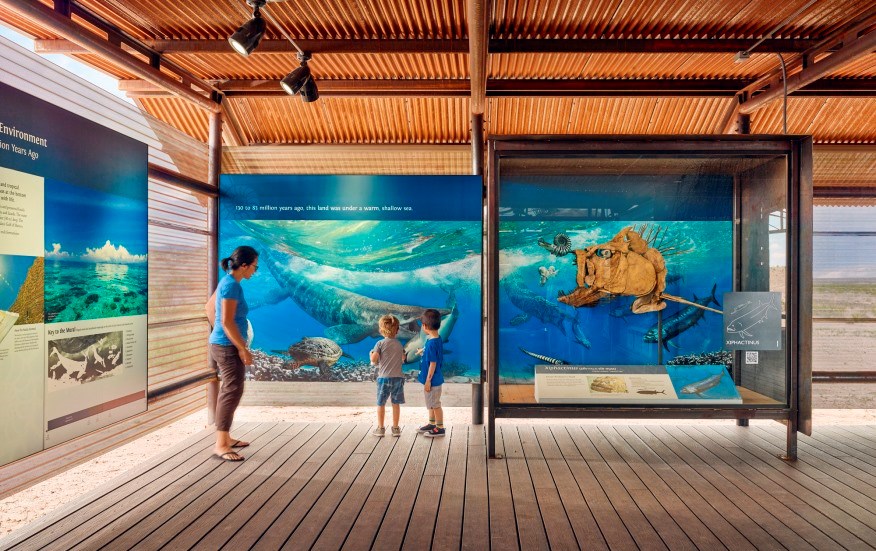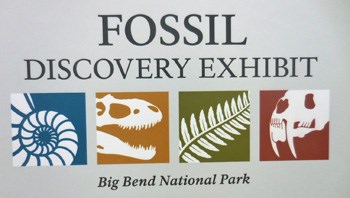 At the Fossil Discovery Exhibit visitors can experience the changes to Big Bend's plants and animals, and the world they lived in, through 130 million years of geologic time. Specimens from Big Bend's remarkable fossil record and vivid artwork illustrate the fascinating stroy of Big Bend's ancient life. A short trail also leads to a panoramic view of nearby geologic points of interest, and highlights the sediments that protect Big Bend's fossils.

Visit fossildiscoveryexhibit.com for more information about the Fossil Discovery Exhibit and Big Bend National Park's fossils and geologic history.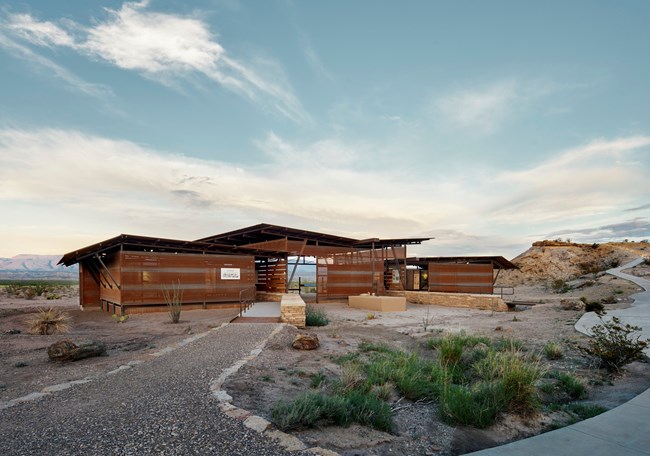 Location and Amenities
Please be aware that the Fossil Discovery Exhibit parking area is not recommended for RVs or trailers.
The Fossil Discovery Exhibit is located 8 miles north of Panther Junction on the Persimmon Gap Entrance Road (Highway 385).

The exhibit is open from dawn to dusk.

A shaded picnic area is nearby, and it has an assortment of fossil-themed climbing structures for children.

The exhibit is fully accessible by wheelchair.

Exhibits feature tactile displays for the vision impaired.

An accessible vault toilet is available at the site (no water is available).

Cellular telephones can generally get reception at the site.
Last updated: April 28, 2020