Cottonwood Campground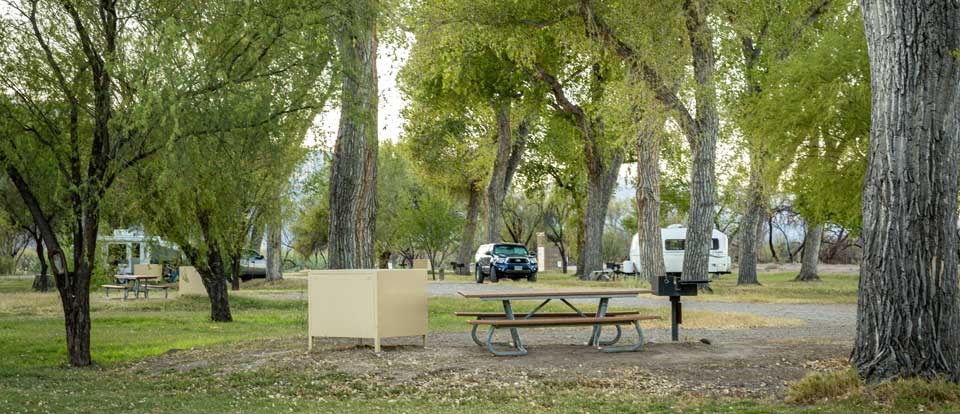 Open November through April
RESERVATIONS ARE REQUIRED
No First-Come First-Served Camping
Cottonwood Campground Reservations
The use of generators is not allowed at Cottonwood Campground.
Wood fires and ground fires are NOT allowed anywhere in the park. A charcoal fire in an above-ground grill is allowed; ashes must be packed out. Liquid-fuel stoves are allowed.
Cell Phone Additional Information
Internet Additional Information
Accessibility Information
Group Camping
Cottonwood Campground has one group camp site available by advance reservation only. Maximum occupancy is 25 persons. Minimum occupancy is 9 persons. Group campground is walk-in tent camping only. Vehicle parking is restricted to an adjacent parking area.
To reserve the Cottonwood group campsite, contact recreation.gov. Big Bend National Park cannot make reservations for you.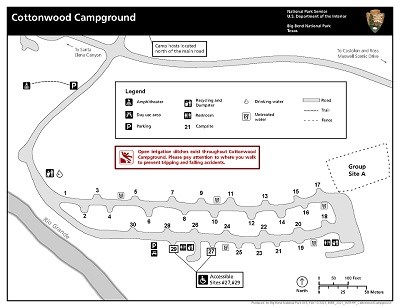 Click the image to download the campground map. Print it out at home or save it to your phone to take with you on your trip.


Last updated: March 24, 2023